It's going to be a busy week on 116th Street in Fishers.
Sports entertainment complex Topgolf announced Monday morning that it will open its 65,000-square-foot, three-story venue at 9200 E. 116th St. on Friday.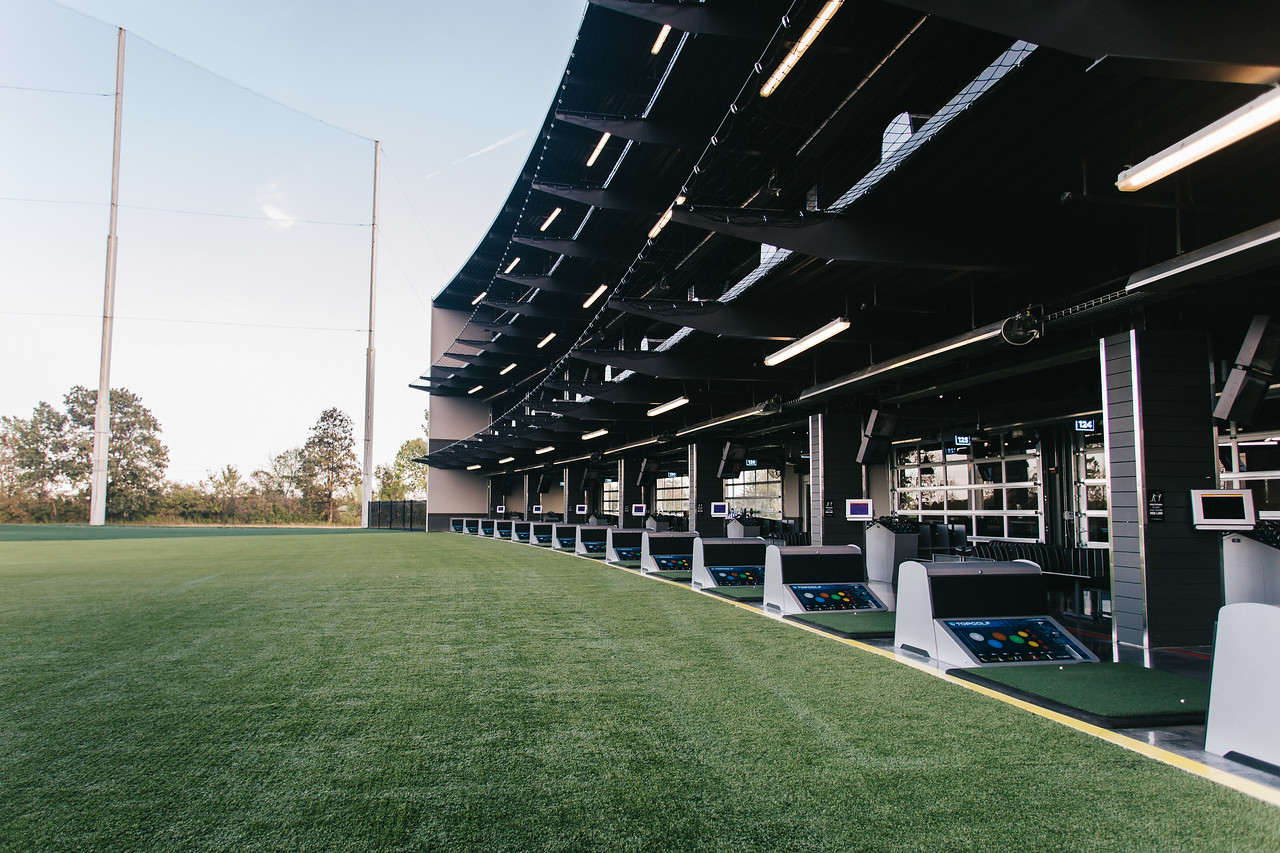 That's two days after Swedish furniture retailer Ikea is set to open across the street. (Ikes's doors will open at 9 a.m. Wednesday.)
Topgolf also is just across the street from Portillo's, the Chicago-based restaurant that enjoyed a high-profile opening Sept. 28 and is still drawing big crowds.
It will be the 35th location for Topgolf, which offers games, food, alcohol and other entertainment.
The Fishers facility has 120 climate-controlled tee bays that allows customers to hit golf balls into an area enclosed by netting attached to 170-foot-tall poles (see photo above). The poles along Interstate 69 can be seen from miles away.
IBJ previously reported the facility is expected to cost from $18 million to $25 million to develop. It has created more than 500 jobs.
"The Indianapolis market is key to our Midwest expansion, and we are very excited to become a part of this community," said Topgolf Indianapolis Director of Operations David Lingafelter. "Fishers has been nationally recognized for being a great place to work and play, and we are happy to finally open our entertainment destination that the whole community can enjoy."  
Please enable JavaScript to view this content.