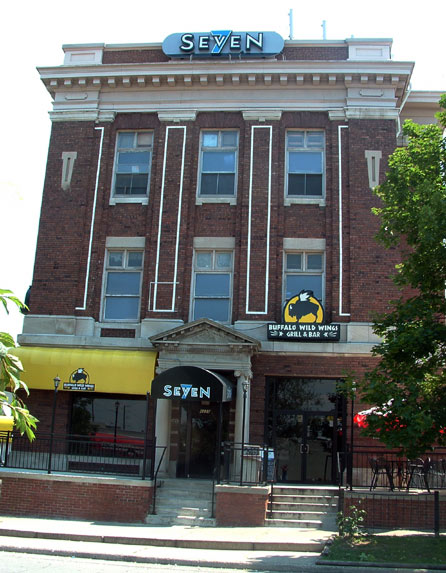 The Music Mill, a north-side restaurant, bar and concert venue, has temporarily closed its restaurant for a renovation. The box office remains open at the 82nd Street facility.
Seven nightclub in Broad Ripple (shown here) is closing and likely will reopen with a country-western format, the Star's Susan Guyett reports in her Talk of Our Town column this morning. The bar's ownership, including Indiana Pacer Jermaine O'Neal, is not expected to change.
Downtown's American Super Heroes Museum has closed. You can discuss the closure over at Lou Harry's A&E blog.
Bennigan's Grill and Tavern in Fishers has closed. The restaurant owner, Jan Beam, is looking to sell or lease the space. She said name recognition for Bennigan's just wasn't strong enough in Indianapolis.
An update: Downtown's BARcelona Tapas is not closing, the owner says in a post on this blog. Owner Frank Schmitz says the owner who told Property Lines about a cash flow problem is no longer with the restaurant. Read the post to find out how to win free tapas for life.
Other closings include Comp USA in Castleton, Grindstone Charley's on the eastside and both Don Pablo's locations.
Please enable JavaScript to view this content.