Two new dining and entertainment attractions are scheduled to open back-to-back next week, both at Clearwater Crossing. The 70,000-square-foot Latitude 39, which includes a restaurant, bowling alley, live-performance theater, sports theater and interactive game room, is set to open Dec. 19 in the former home of an AMC movie theater. And the 5,300-square-foot restaurant, bar and dance club Drake's is scheduled to open Dec. 20.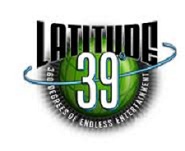 Latitude 39 includes 20 bowling lanes and a 5-lane private suite, interactive video and redemption games, an HD sports theater, a dine-in movie theater (opens in February 2013), a bar with stage and dance floor, and a Las Vegas-style showroom (set to open in 2013). Performances will range from youth-oriented during the day to headline music and comedy acts at night. "We will be bringing Las Vegas and New York caliber entertainment to Indianapolis," general manager Michael Curatolo said in a statement. The parent company, Latitude Global, operates similar entertainment venues in Jacksonville, Fla. and Pittsburgh and is building another in Chicago. The Clearwater Crossing center will employ 190 people.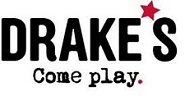 Drake's, which features darts, mini shuffleboard, a digital audio and video system and operable garage doors as exterior walls, will be a "laid back venue for lunch and dinner, and a hopping, high-energy club for dancing and socializing after 9 p.m.," according to Bruce Drake, one of two operating owners. The restaurant will offer standard bar fare including mini burgers, along with surprises like hand-rolled sushi and specialties including grilled shrimp and cheese. Two bars will offer 24 craft beers on tap. It's the sixth Drake's restaurant for Lexington, Ky.-based Bluegrass Hospitality Group. The venue will have a staff of 80.
The Clearwater Crossing area has been a hotbed of activity this year, driven in part by Kite's 2011 redevelopment of Rivers Edge to accommodate Nordstrom Rack, BuyBuy Baby and The Container Store. The restaurant and bar Brewstone opened earlier this year in the 15,000-square-foot former home of Music Mill, and Zionsville restaurant Oobatz! is adding a second location in the former home of Uno Chicago Grill. Earlier Property Lines coverage of Latitude 39 is here, and Drake's coverage is here.
Please enable JavaScript to view this content.