A Cincinnati-based steakhouse is poised to take a big portion of the street-level space in Regions Tower, according to several local retail brokers.
Meanwhile, another steakhouse, also based in the Queen City, is set to take the spot downtown vacated by the Indianapolis Colts Grille.   
Jeff Ruby's will occupy roughly 10,000 square feet at the corner of Pennsylvania and Ohio streets—the south end of the 35-story tower—leaving 5,600 square feet on the north side, the brokers told Property Lines.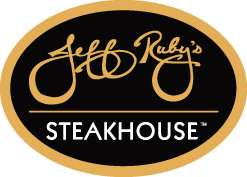 The restaurant, with locations in Cincinnati, Louisville and Nashville, Tennessee, will take space formerly occupied by Regions Bank before it downsized local operations.
Steaks on the Cincinnati menu range from a 14-ounce New York strip for $49 to a 24-ounce porterhouse for $77. Lobster, fish, chicken and a $22 double burger also are available.  
Jeff Ruby is a veteran restaurateur who opened his first steakhouse, The Precinct, in 1981 with some financial backing from Cincinnati Reds stars Johnny Bench and Pete Rose, according to Jeff Ruby's website.
The Precinct still operates and is Cincinnati's longest continually running fine-dining restaurant, the website said.
Ruby followed with The Waterfront in 1986, Jeff Ruby's Cincinnati location in 1999, Carlo & Johnny in 2001, Jeff Ruby's Louisville in 2006, and Jeff Ruby's Nashville in 2016. A Columbus, Ohio, location is "coming soon," the website says, but makes no mention of Indianapolis.
Phone calls and emails from Property Lines to managing director Britney Ruby Miller were not immediately returned Friday morning.
Zagat, Food Network, USA Today and Wine Spectator rank Jeff Ruby steakhouses among the best in the country.
Also on the restaurant front, another Cincinnati-based steakhouse, Tony's of Cincinnati, announced Friday afternoon that it is taking the space at 110 W. Washington St. in Claypool Court and is expected to open in the spring. The Colts Grille closed there in early July following a six-year run.
The location would be the third for Tony's, which has restaurants in Cincinnati and Lexington, Kentucky.
"The reason for Indianapolis was simple: Indianapolis has a palate for steakhouses, currently supporting 13 of them, all performing above the national average," Tony's said in the written statement.
Once open, Jeff Ruby's and Tony's will join a crowded field of more than a dozen downtown steakhouses, including recent arrivals Red The Steakhouse, which opened in May at 14 W. Maryland St.; and Hyde Park, which arrived in October at the Illinois Building at the corner of Illinois and Market streets.
Please enable JavaScript to view this content.