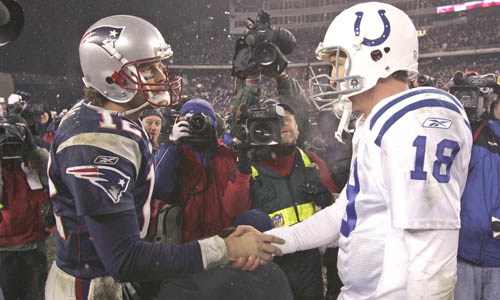 The Brett Favre saga in Green Bay had the guys on ESPN Radio yesterday morning discussing the possibility of the all-pro quarterback playing for another team next season if he comes out of his short retirement.
Mike Greenberg then asked the listening audience which professional player would seem the strangest playing in another uniform. That is to say, for a different team.
The final four included New York Yankees' Derek Jeter, San Antonio Spurs Tim Duncan, New England Patriots' Tom Brady and Indianapolis Colts' Peyton Manning.
Who do you think of these four would be the most likely—or unlikely—to play for another team during their career?
Please enable JavaScript to view this content.