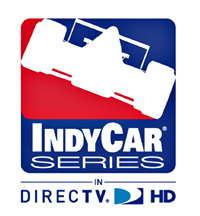 Indy Racing League officials searching for a title sponsor have their short list narrowed to five companies.
Subway restaurants and Eastman Kodak head the list, according to league sources. There are also two technology companies among the finalists. Sources within the league won't give up a clue about the fifth company on the list.
Subway will be test driving the IRL as primary sponsor for Paul Tracy's car at the Edmonton race this Saturday. If Subway signs a league title deal, IRL officials said using the phrase "Subway Series" will be avoided to eliminate confusion with other sports events using  the phrase. In marketing materials, the league is often called IndyCar Series.
Critics wonder how active Kodak can afford to be in its sponsorship. Partnering with the struggling photography company is certainly less than ideal. But Kodak has emerged with a strategy of using up-scale sports to try to become more relevant with its target market, and the IRL would seem to fit that mold. Kodak, which has seen its revenue drop 28 percent in the last two years, has been an active sponsor with NASCAR and the Olympics and just signed a deal with the PGA Tour that will start next year.
Zak Brown, president of locally based Just Marketing International, which was hired last year to find the league a title sponsor, remains optimistic a deal will get done by year's end.
"We have a few months before I have to eat crow on my guarantee," Brown said. "And the economy stinks, so that hasn't helped. But we're feeling pretty confident about getting this deal done."
Please enable JavaScript to view this content.