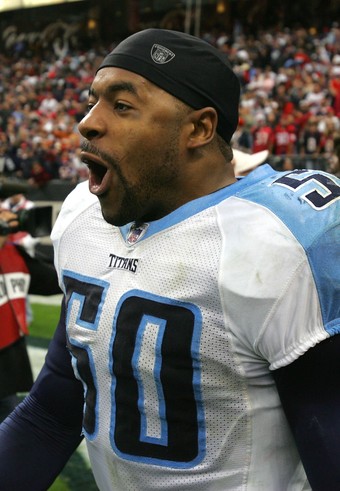 The Tennessee Titans are willing to pay what the Indianapolis Colts would not for three players, and now hope to use the trio against the AFC South rival Colts when the teams square off Monday night.
Colts President Bill Polian has a well-documented system of moving out high-priced veterans that aren't seen as absolutely essential to success—or are seen as otherwise too expensive to retain—in favor of bringing in younger players through the draft and training them as replacements. The savings in Polian's cap management system is used to retain big-money players such as quarterback Peyton Manning, safety Bob Sanders and wide receiver Reggie Wayne.
Safety Nick Harper, linebacker David Thornton and offensive lineman Jake Scott are three former Colts that have made their way to Tennessee, which is now leading the division heading into the teams' Monday night showdown.
But the acquisitions didn't come cheap for the Titans. Thornton is counting $4.8 million against the Titan's salary cap this year, the fifth highest on the team, ahead of the team's No. 1 quarterback Kerry Collins and former star quarterback Vince Young. Scott is seventh highest at $4 million, and Harper is 12th highest on the Titans 53-man roster at $3 million.
Please enable JavaScript to view this content.