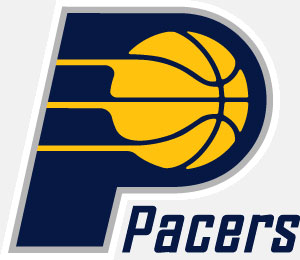 Slowly but surely, Indiana Pacers officials are releasing more information about their financial distress. Last month, Pacers brass told me they had lost money in nine of 10 years at Conseco Fieldhouse, including the inaugural season and despite a run to the NBA Finals. But they wouldn't tell me the extent of those losses.
Yesterday, Capital Improvement Board member Pat Early said the loss this year is set to be $30 million. That's more than triple any published estimates. Fans I talk to are split over the idea of the city and/or state raising tax revenue to help operate Conseco Fieldhouse. Many love and want to see the tradition of the Pacers continue in Indianapolis. They also appreciate all that co-owners Herb and Mel Simon have done for the community.
As for the $15 million annually Pacers officials want to operate Conseco Fieldhouse … Well, not all fans have shut the door on the idea. But most I've talked to that are willing to consider the idea want two things. First, they want year-by-year information about the extent of the Pacers' financial losses. Those fans want to see to what extent the Pacers' wounds have been self inflicted. In simple terms, fans want to see how much the Pacers were losing before the Detroit brawl and other off-court incidents, and how much the team lost after those events.
It's fair to point out that the Pacers-like the rest of the NBA-are struggling through an epic economic slump, which obviously is far from the team's control. NBA officials said 27 of 30 NBA teams will either freeze or lower ticket prices next season, and many are looking to trim their budgets. Some will make cuts as deep as 10 percent to 15 percent.
Secondly, the fans I have talked to want Pacers officials to stand up before the CIB, City-County Council and/or the state Legislature and make their request and plead their case. Pacers officials have not spoken at a CIB meeting since this issue erupted early this year.
Before I joined the IBJ in 1998, I covered politics for a decade. During that time, I found what taxpayers wanted most was a thorough debate of the issues. Not scripted dialogue, but honest debate by the people asking for money or relief and the elected officials (or their appointees) who have the power to grant it. Even though not everyone agreed with the outcome, most were willing to accept it as part of the process.
Please enable JavaScript to view this content.