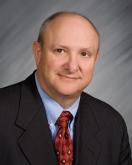 Sen. Luke Kenley will introduce his plan to solve the $37 million Capital Improvement Board revenue shortfall to area reporters today at 5 p.m. at the Statehouse. But mums the word. Reporters will be under a voluntary gag order until midnight.
At 9 a.m. tomorrow, Kenley, a Noblesville Republican who is a key fiscal leader in the Legislature, will introduce legislation that will raise enough money to solve short-term and long-term expense issues at Conseco Fieldhouse, home of the Indiana Pacers and Lucas Oil Stadium, home of the Indianapolis Colts.
The proposal will also likely raise a fair bit of controversy. There's a lot at stake—and not just for the Pacers and Colts.
"Everybody knows about the Indiana Pacers and Indianapolis Colts, and these politicians are going to want to be able to go back to their constituents after the [General Assembly] is over and tell them I saved the Pacers and Colts, but didn't cost you a dime," said IBJ political reporter Peter Schnitzler. "This will be the big issue discussed at this meeting."
Kenley's proposal will likely include a broad range of tax increases, that are likely to be offered by Kenley as having little impact on Indiana residents. Among the possibilities are increases in taxes on tickets to all events at Conseco Fieldhouse, Lucas Oil Stadium and Victory Field; in addition to alcohol, hotel rooms and restaurant meals statewide.
Kenley's proposal will need short-term money-raising mechanisms for bond issues and long-term money raising mechanisms for operating costs at the playing venues. The Pacers are asking for $15 million annually to operate Conseco Fieldhouse and the CIB is facing a $20 million shortfall to operate LOS.
There is also likely to be a bone or two in Kenley's proposal for outlying counties—to quell the squawking about non-central Indiana resident paying to fix Indianapolis' problems.
One other thing Kenley is likely to propose; some sort of financial support or concessions from the Colts and possibly even the cash-strapped Pacers. The non-football revenue (about $3.5 million annually) the Colts get from LOS is likely to be targeted. Heaven only knows what the Pacers—who are said to be losing $30 million this year—could offer up.
Even after Kenley drops his bombshell, one big question will remain. How much cooperation will Kenley get from Democrats? Since Republicans hold a Senate majority, the bill should sail through that chamber. The House, however, is controlled by Democrats. Unless Rep. William Crawford, D-Indianapolis, or Rep. B. Patrick Bauer, D-South Bend, is standing nearby with a smile on his face when Kenley makes his announcement, taxpayers should expect some rigorous debate, if not outright acrimony in the days and weeks to follow.
While Crawford and Bauer, the House Speaker, wield plenty of power, Kenley is no lightweight. Kenley, as one of the architects of the original deal to build LOS and the pact that put slot machines in Indiana horse tracks, has a record of solving difficult issues and standing toe-to-toe with adversaries when necessary.
Please enable JavaScript to view this content.