Meet the people behind the headlines of 2021—including some who were the headlines themselves (like new IU President Pamela Whitten), those who were doing the work behind the scenes (the partners at High Alpha, for example) and others who were driving change (think Mali Simone Jeffers and Alan Bacon of GangGang). Leading the pack is IBJ's newsmaker of the year, Ryan Vaughn, whose Indiana Sports Corp. hosted the entire NCAA Men's Basketball Tournament in Indianapolis.
Vaughn's Sports Corp. brings NCAA tourney to Indy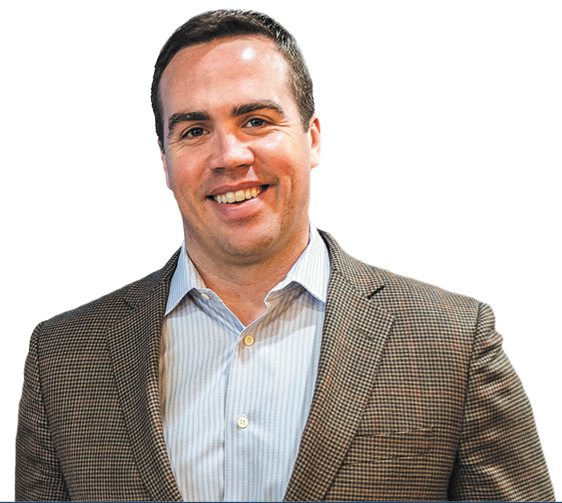 Too many people to count—across several organizations, companies and government agencies—contributed to Indianapolis' landing and then hosting the entire NCAA Men's Basketball Tournament this spring.
The Indianapolis-based NCAA, of course. Visit Indy. Downtown Indy Inc. The Capital Improvement Board. The city and state. But no entity was more responsible than the Indiana Sports Corp., which put together the strategy that led Indianapolis to begin hosting sports again, even as other cities stayed shut down.
Ryan Vaughn is the leader of the Indiana Sports Corp., which is why IBJ has named him its top newsmaker of the year