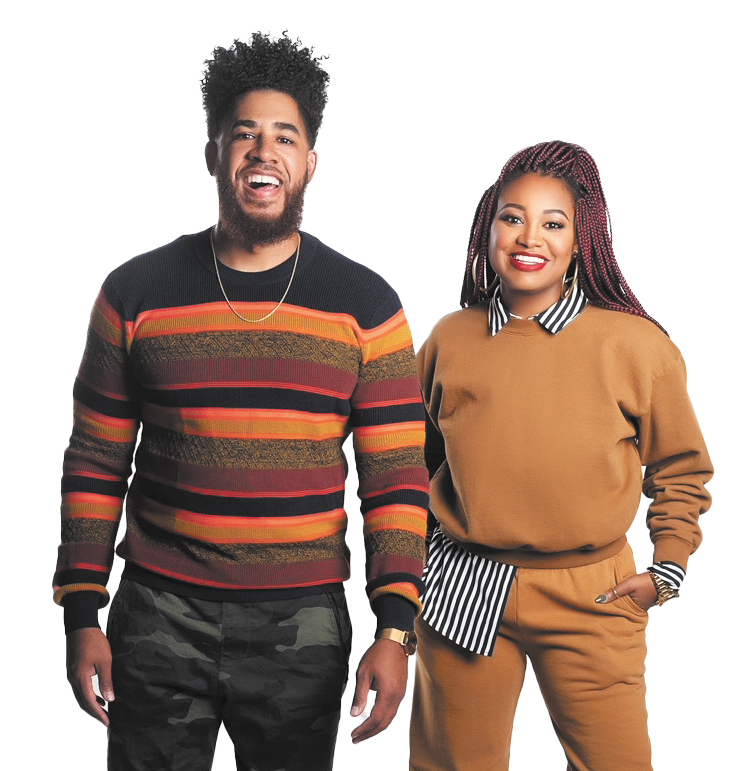 Mali Simone Jeffers and Alan Bacon had the idea for cultural startup GangGang just more than a year ago, while sitting together one night on their couch: Why not incubate the creative economy and culture like you might a technology company or sector, while promoting equity along the way?
The couple took the idea to the Central Indiana Community Foundation, where Executive Director Brian Payne jumped on board—not just with moral support and mentorship but an investment as well.
Since then, other philanthropic groups have also contributed, which has put GangGang well on its way to an original goal of spending some $100,000 over three years on other organizations, with 70% of those investments aimed at Black founders and Black-owned startups.
But the organization is not just quietly investing in cultural companies. It's exploded onto the city's arts scene with the goal of elevating work and performances by Black artists to promote racial justice.
Even before launching GangGang, Jeffers and Bacon were involved in organizing the artists that created the Black Lives Matter mural on Indiana Avenue in 2020, a couple of months after racial justice protests erupted downtown. Newfields then invited GangGang to curate an exhibit at the Indianapolis Museum of Art called "DRIP: Indy's #BlackLivesMatter Street Mural," which was to use "sound, imagery, and storytelling to allow visitors a glimpse into the making of, and intention behind," the mural.
But the exhibit never happened. GangGang pulled its participation and support from the project in February after a race-related controversy erupted at Newfields and forced the president there to resign.
"Although this is bigger than DRIP, our exhibition cannot be produced in this context and this environment," Jeffers and Bacon said in a statement at the time.
Meanwhile, GangGang was helping to organize the performances that were part of Swish, a three-week arts and culture festival that ran alongside the NCAA Men's Basketball Tournament in Indianapolis. The $355,000 effort was funded in part by a Lilly Endowment Inc. grant that helped pay more than 600 artists for murals, sculptures and performances that took place throughout the areas where basketball fans were congregating.
"Swish gave a lot of amazing local artists the chance to perform again and remind the city of the incredible talent it has to show for," Bacon told IBJ last spring. "And as a result, [it] also gave some artists, and even organizations, the push they need to produce more showcases like this one."
Then over Labor Day weekend, GangGang hosted Butter, a fine arts fair at the Stutz that showcased the works of more than 30 Black visual artists from across the country. Jeffers and Bacon worked with a team of expert curators—including Samuel Levi Jones, Sarah Hoover, A'Lelia Bundles and Braydee Euliss—on the project.
And as the year closes, GangGang is administering Naptown Next Up fellowships for performing artists as part of a new round of spending on the arts.
Jeffers and Bacon say the work is the result in part of hearing so many companies and organizations ask how to help with racial justice issues.
"We said, 'We're just going to do the work,'" Bacon told Forbes magazine. "We know what the data says. We've been talking in the diversity space for more than 20 years in our individual careers. GangGang is a way forward that can really produce a lot of impact."•
Check out more 2021 Newsmakers.
Please enable JavaScript to view this content.