A new program encouraging Indianapolis employers to pay workers at least $18 an hour is based on the concept that spending more on payroll results in lower staff turnover, higher productivity and happier employees.
The Indianapolis Airport Authority, National Bank of Indianapolis and Mays Chemical Co. are three of 24 local employers participating in the Good Wages Initiative launched April 25 by not-for-profit EmployIndy.
Today's historically low unemployment and a worker shortage didn't exist when planning for the Good Wages Initiative began. Now, companies are raising their minimum wage—to $20 an hour in the case of Verizon, Fifth Third Bancorp and other big corporations—largely to entice people to enter the workforce.
Marie Mackintosh, chief strategy officer for EmployIndy, said the Good Wages Initiative hopes to certify many more Indiana employers that meet the criteria of paying at least $18 an hour and offering health insurance to full-time employees.
"We're celebrating businesses that are choosing to pay their employees at a certain wage," Mackintosh said. "They see the value in it from a business perspective and often from a community and human perspective, too."
Indianapolis resident Rainy Holt, who's worked for Boys and Girls Clubs of Indianapolis and athletic apparel retailer Finish Line, said she agrees with the Good Wages Initiative idea that higher-paid employees are more satisfied with their work situations.
"If you can pay your employees a little bit more and give them a few more incentives, you will have career-long employees," she said.
This summer, Holt plans to move to California to be closer to relatives. She's hoping to find work at a not-for-profit.
EmployIndy defines a living wage in Indianapolis as $18 an hour, based on a 2018 Brookings Institution report titled "Advancing Opportunity in Central Indiana." In San Diego, where Holt grew up, the living wage for one adult with no children is $23.06 an hour, according to data from the MIT Living Wage Calculator.
"Looking for a job in California has been pretty interesting," Holt said. "'Oh, you want to pay me $19 an hour? In California?'"
The Good Wages Initiative is not formally associated with Develop Indy's inclusive incentives program, which debuted in 2020 with a requirement that employers pay at least $18 an hour to be eligible for tax breaks.
But the goals of the two programs are aligned, said Susanna Taft, deputy director of Develop Indy.
Taft said most employers understand Develop Indy's wage requirement that's tied to tax abatements and training grants.
"The $18-an-hour wage floor weeds out some of the companies that in the past would have been a good fit," Taft said. "But we are narrowing our scope, and the business community has been fairly responsive to it."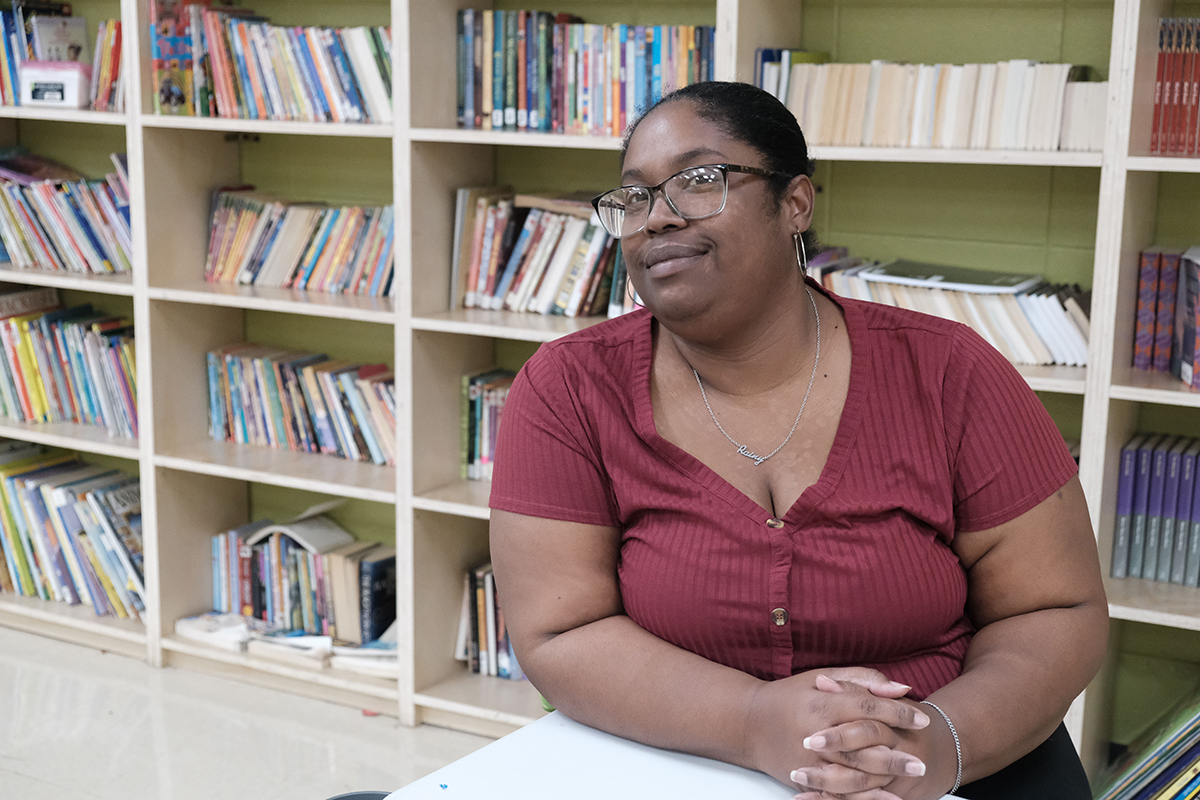 The cost of higher pay
When wages are on the rise, inflation can be an unwelcome side effect.
Federal Reserve Chairman Jerome Powell expressed concern about the "extremely, historically" tight job market during an International Monetary Fund panel discussion on April 21. Because more than 11 million jobs are open nationwide, it's an employee's market in which companies are paying more to fill roles.
Inflation persists, in part, because increased labor costs are passed to customers in the form of higher prices.
Cassandra Faurote, who advises companies on competitive compensation as founder of Indianapolis-based Total Reward Solutions, said she didn't anticipate customer service jobs at Verizon and other companies reaching $20 an hour.
"Moves to $15 and $18 were because of living-wage conversations, proposed federal minimum wage legislation and scarcity of talent," Faurote said. "When that happened, it drove manufacturing up to $20, $22 or even $25. If we have big companies moving to $20 [for retail jobs] it makes me wonder, 'What's the next move of manufacturing?' And when will this stop?"
According to a 2021 analysis of data from the U.S. Bureau of Labor Statistics by New York-based AdvisorSmith Solutions, business services was the sector with the biggest average hourly wage increase from May 2019 to May 2021. Retail, medical services, automotive sales and construction rounded out the top five.
The average hourly wage for private-sector workers in the two-year period increased 9.9%, from $23.36 an hour in May 2019 to $25.67 an hour in May 2021.
The federal government raised the minimum wage to $7.25 an hour in 2009, and the current stretch of 13 years stands as the longest era without an increase since a minimum wage was mandated in 1938. What began as 25 cents an hour in the Great Depression grew steadily to $5.15 an hour in 1997, when a 10-year pause in hikes ensued until $5.85 an hour was adopted in 2007.
Faurote said an increase in the federal minimum wage is inevitable.
"We all know nobody's paying $7.25 anymore," she said. "I don't know anybody that's paying much under $12 or $13. And if they're getting people at that, I don't know how."
Meanwhile, small businesses might find it difficult to attract and retain high-quality workers when large companies in similar industries set $20 an hour as a minimum wage, Faurote said.
"It's likely to result in more stealing of employees by larger firms that can afford the higher pay rates," she said.
A $20-an-hour wage also might not be enough to lure people who left the workforce during the pandemic, Faurote said.
"People are at home because they like the flexibility and the balance they have," she said. "I'm not sure $20 an hour is going to drive any more bodies into the workforce."
More than a paycheck
To be certified by EmployIndy as a Good Wages Initiative participant, an organization needs to voluntarily set a minimum wage of $18 an hour and offer health insurance to full-time employees.
According to the Pew Research Center, 43% of people who quit jobs in 2021 cited a lack of benefits, such as health insurance and paid time off, as influencing their decision.
EmployIndy executive Mackintosh said workers are more satisfied in their work environment when they're compensated with a livable wage and benefits. She cited lower turnover—which carries a cost of $3,500 per entry-level worker, according to the Washington, D.C., area's Society for Human Resource Management—and higher productivity as reasons for employers to participate in the Good Wages Initiative.
Apex Benefits, a consulting firm that advises companies on employee benefit programs, is one of the initial 24 employers certified as part of the Good Wages Initiative.
Stephanie DiBlasio, vice president of human resources and administration at Apex, said all 70 employees at the company were paid at least $18 an hour before the company became certified.
"We want current and future employees to have resources they need to be successful, inside and outside the workplace," DiBlasio said.
Mackintosh described North Carolina initiative Just Economics as a national leader in recognizing employers who pay a livable wage. More than 400 organizations have been certified by Just Economics since 2008.
DiBlasio said that level of participation in the Good Wages Initiative could make a difference throughout Indiana.
"When companies can pay their employees better wages and retain workers, I think it helps the brand of the state and it helps the brand of the employer groups," DiBlasio said.
The Good Wages Initiative is off to a promising start, Mackintosh said, by including 24 employers of various sizes in multiple industries.
More than $275,000 in wage increases for 2,900 employees accompanied the program's launch. The $275,000 includes wage increases from certified employers who set $18 an hour as the minimum wage in the past six months plus wage increases pledged by two not-for-profits—hunger-relief organization Second Helpings and Newfields art museum and gardens—on track to become certified by March 31, 2024.
EmployIndy, founded in 1983 as the Indianapolis Private Industry Council, is the workforce development board for Marion County. Board appointments are the responsibility of the mayor. The Good Wages Initiative is supported by a Lilly Endowment grant of $180,000.
For information about participating in the Good Wages Initiative, employers can visit employindy.org.•
Please enable JavaScript to view this content.