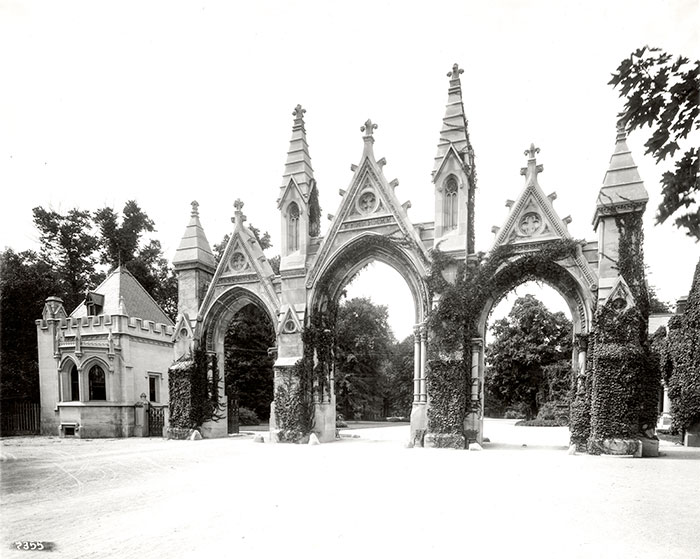 Pictured is the 34th Street entrance of Crown Hill Cemetery. The iconic cemetery was established in 1863 on the highest point in Marion County, then called Strawberry Hill. The summit, which overlooks Indianapolis, was renamed The Crown. The cemetery consists of 555 acres and includes a 1.4-acre national cemetery. Many notable Hoosiers are buried at Crown Hill, including President Benjamin Harrison, Col. Eli Lilly and poet James Whitcomb Riley. The 34th Street stone gateway was constructed in 1885-1886 in Gothic style. It was designed by architect Adolph Scherrer.
Sources: Indiana Historical Society, Crown Hill Funeral Home
Credit: This image is courtesy of the Indiana Historical Society and is part of the W.H. Bass Photo Co. collection. More images are available at images.indianahistory.org.
Please enable JavaScript to view this content.