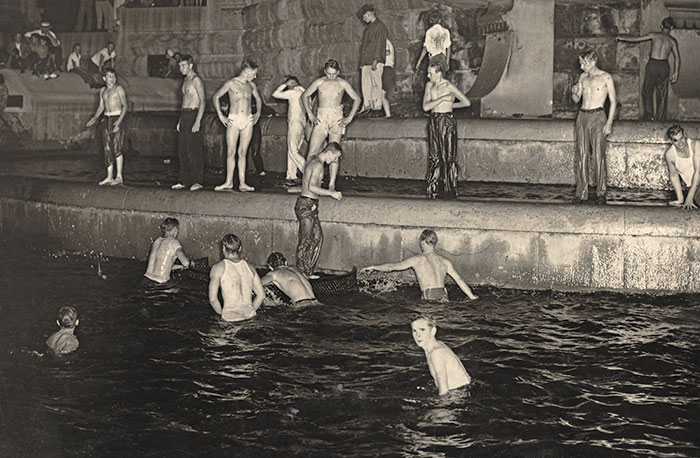 On Sept. 2, 1945, the Japanese formally surrendered aboard the battleship USS Missouri in Tokyo Bay, officially ending War World II. Afterward, people celebrated in Indianapolis, in part by jumping into the fountains on Monument Circle.
Sources: Indiana Historical Society, USO.org
Credit: This image is courtesy of the Indiana Historical Society. More images are available at images.indianahistory.org.
Please enable JavaScript to view this content.