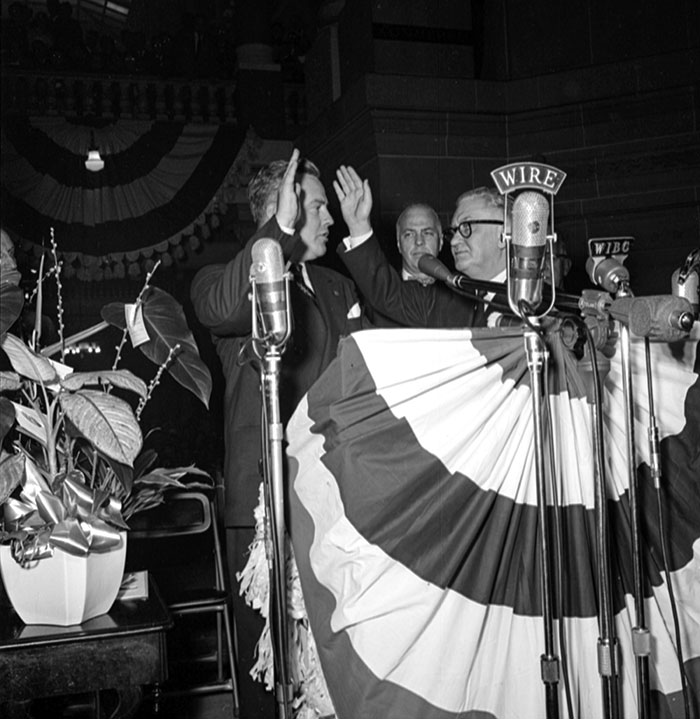 Indiana's 39th governor, George N. Craig, was sworn into office on Jan. 12, 1953. From Brazil, Indiana, the Republican was a lawyer and a World War II veteran. He was featured on the cover of Time magazine in 1955 as one of President Dwight Eisenhower's favorite young Republicans. Under Craig's administration, the Department of Corrections was created, and the health department was reorganized to provide more mental health care. After leaving office in 1957, Craig became a partner in a Washington, D.C., law firm. In 1958, several of his close advisers were convicted of bribery in acquiring state highway construction contracts.
Sources: Indiana Historical Society, in.gov
Credit: This image is courtesy of the Indiana Historical Society and is part of the Larry Foster Collection.
Please enable JavaScript to view this content.