senior vice president, chief technology officer
Lake City Bank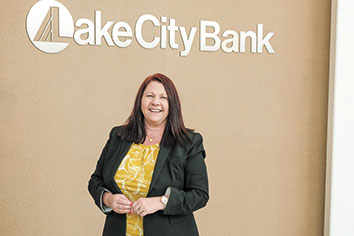 Major company achievements during tenure
Lake City Bank, founded in 1872 in Warsaw, has grown from $287 million in assets in 1990 to $5 billion now. Technology played a critical role in that growth, and Ritchey has been there every step of the way. "We completed a core conversion, including account processing software, online banking and the introduction of mobile banking in 2010," Ritchey said. "Since then, we continue to expand our digital solution offering and are working toward best-of-breed solutions that ensure competitive positioning." More recently, Lake City transitioned its data center from Warsaw to Indianapolis. Ritchey's team has also focused on security initiatives, recently implementing security as a service to actively manage and monitor network traffic 24/7.
Recent tech problem solved
"There are too many to mention, but one that comes to mind is an outage we suffered last fall when an erroneous configuration replicated itself across our switch infrastructure. At that point, it became all hands on deck and the team implemented our contingency plan for business disruptions in order to process our daily responsibilities and not miss processing deadlines, while troubleshooting the root cause of the outage and working to restore configurations from backup. Our contingency plan was implemented quickly and the outage was limited to an hour or less."
Challenge faced that only tech people would understand
"Data governance is a new initiative for Lake City Bank. We are in the early stages of formalizing a program to include a high-level flowchart of all key systems, data at rest and in motion, formation of a governance committee, and a roadmap toward implementation of a data lake, allowing for a master data file and a single point of the truth."
First computer
Compaq. "It was 10 times the size of today's desktop computers and, along with the dot matrix printer we bought to use with it, took up a great deal of room."
The road
Ritchey earned an associate's in accounting and a bachelor's in management information systems while working full time at Lake City and raising a family. Over the course of her long career at the bank, she has been responsible for operations, project management and technical support for retail delivery systems before ascending to the role of CTO. "I have been blessed with a great number of opportunities throughout my tenure with the bank. When I found myself looking for that next challenge, the bank recognized that, and has presented opportunity after opportunity."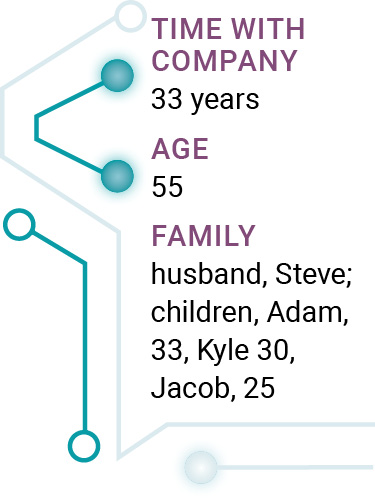 Go-to websites
Amazon, Google, LinkedIn and Reddit
Favorite gadget
iPhone. "It's the first thing I pick up in the morning and the last thing I put down at night."
Preferred work atmosphere
"I'm an early morning person, so if I need total concentration, I work on those tasks before others arrive. Throughout the day, I enjoy collaborating with my team, as they are full of knowledge and a great group with which to brainstorm."
My job would be easier if …
"technology always worked 100% of the time and cybersecurity threats could be eliminated."•
Check out more CTO honorees.
Please enable JavaScript to view this content.