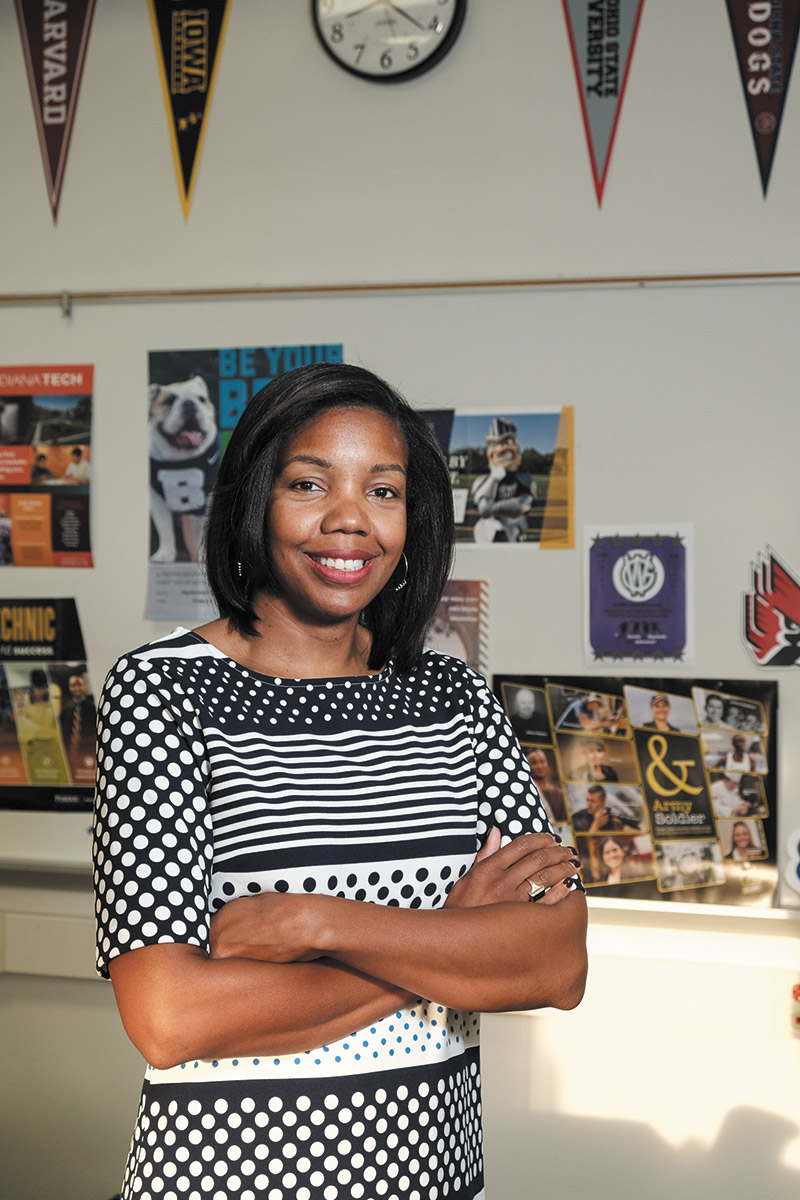 Superintendent
Indianapolis Public Schools
It took Aleesia Johnson about four years as a classroom teacher to know she wanted to make her way into school leadership. She had no idea she'd eventually become the first black woman to be superintendent of Indianapolis Public Schools.
Since being named interim superintendent in January—the job became permanent in July—she has succeeded in increasing pay for teachers, classified staff and school leaders to align more closely with neighboring districts. There's still work to do, but she is proud of the progress.
"We know having great people in the right positions is what will enable us to improve our outcomes for students," she said.
As superintendent, her charge is to lead IPS in pursuit of its vision to be a family of excellent schools where all students have the opportunity to succeed and the power to create their own future.
"There are a lot of great things happening in IPS, a lot of positive things to build on," she said.
Rising up: "I've been in education since 2002. I began as a middle school teacher for six years. I then became a teacher coach and then transitioned to school leadership for five years. I joined IPS in 2015 to lead our innovation schools work and then became the deputy superintendent for academics in 2018."
Affiliations: Johnson serves on the IUPUI board of advisers, the Teach for America-Indianapolis Regional Board and the Enroll Indy board of directors.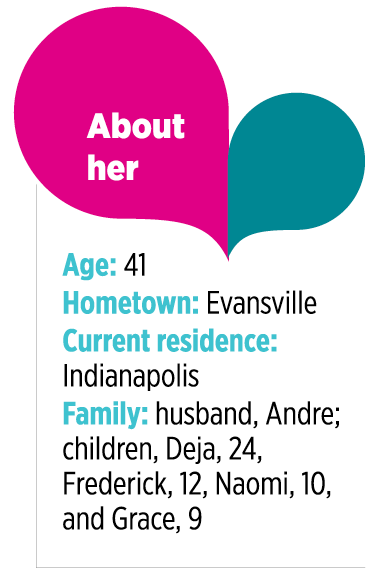 Mentors: "I have the great pleasure of having a wonderful 'kitchen cabinet' of advisers who I call on for thought partnership often. My mother is an educator, so we can often talk shop. My grandfather and uncle are both pastors, and I lean on them when thinking about the work of leading people. Longtime Indy resident and [former school administrator] David Dresslar is someone … I can always count on to tell me the unvarnished truth. As a new superintendent, I'm also very fortunate to now have a relationship with Barbara Jenkins, the current successful superintendent of Orange County Public Schools in Florida."
Downtime: "I love spending time with my family—we like to do things outdoors together like take bike rides and go camping.  I also enjoy reading and shopping."
Recommended reading: "'Switch,' a book about leading through change by Chip Heath and Dan Heath, has been a book that I've come back to repeatedly through my professional career."
Advice for young women: "Remind yourself that you are enough. That your voice, your opinion, your experiences are valuable and deserved to be heard and recognized. So, speak up. Because it matters so much that you do."
Change she'd like to see: "I still sit in far too many rooms where I am one of few women, if not the only, present. I do believe that that representation is shifting, but there is much work to do."
Check out more Women of Influence honorees.
Please enable JavaScript to view this content.