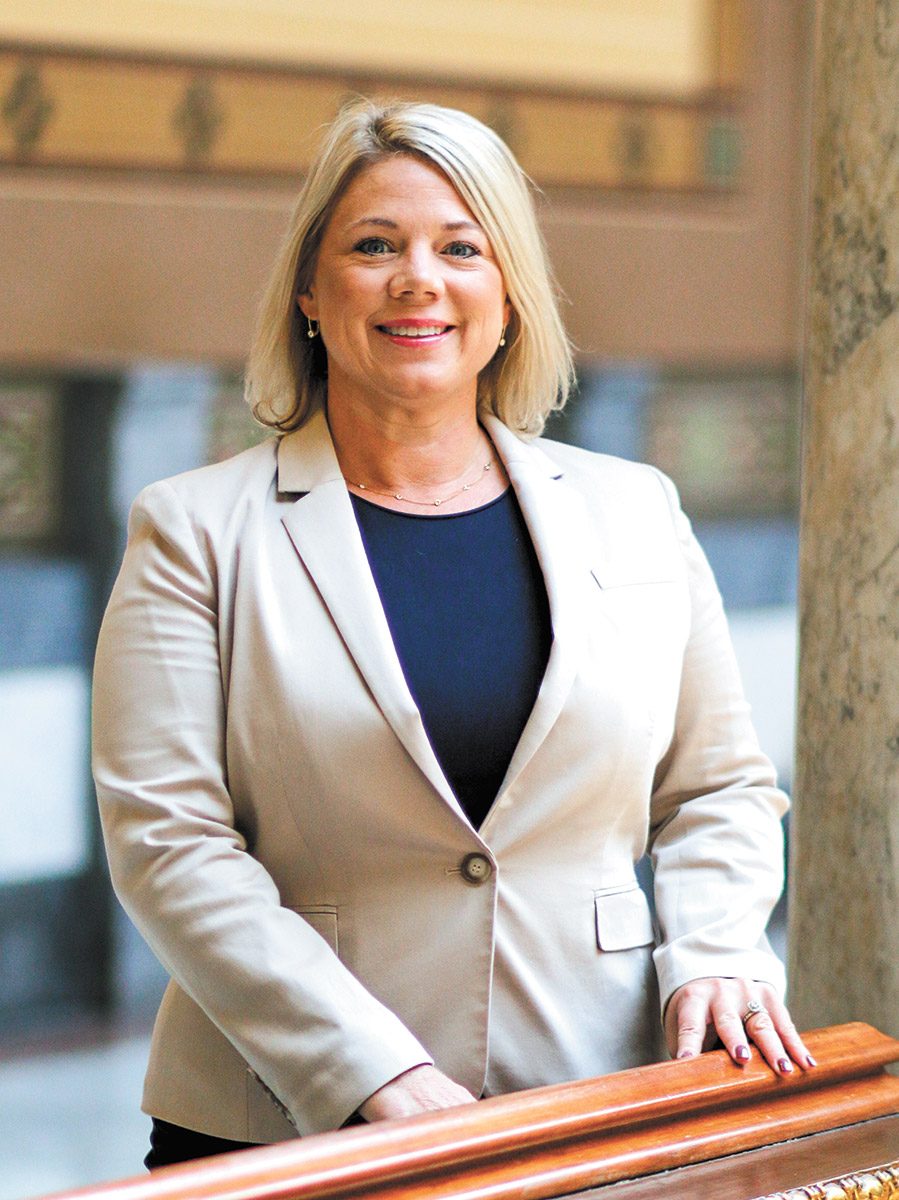 Executive Director of Government Affairs
Krieg DeVault LLP
As chair of Indianapolis law firm Krieg DeVault's Government Affairs and Public Advocacy Practice Group, Amy Levander has helped bring about legislative changes that led to expanding prekindergarten programs and improving access to mental health services.
And still she feels like she can do more to impact the community at large.
That's one of the reasons she is a founding board member—and current executive director—of Hoosier Women Forward, a leadership training program for Democrats.
"This program will create a statewide network of engaged, connected Democrat women who will be prepared to hold elected office and to serve in leadership roles in business and philanthropic communities," Levander said.
But don't expect to see her make the move from lobbyist to politician.
"I tend to be upfront and forward. I'm not sure that's the best disposition for an elected official to have," she said.
At Krieg DeVault, Levander manages the firm's political activities and leads a seven-member team that she's proud to be a part of.
"We have a top-notch group of professionals who respect each other, who see each other as teammates and who work together," she said. "We have strategically grown to add new service lines and have added professionals that complement each other's areas of expertise."
Rising up: "I started my career with the Indiana House of Representatives, then served as Gov. Frank O'Bannon's and Gov. Joe Kernan's deputy legislative director. I joined Krieg DeVault in June 2004 as a lobbyist. In 2013, I was promoted to executive director of government affairs. I have been chair of the Governmental Affairs and Public Advocacy Practice Group since 2015."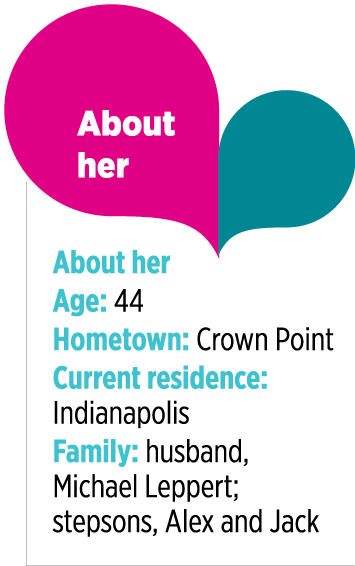 Affiliations: Levander is the immediate past chairwoman of Hope Academy and a member of the Stanley K. Lacy Leadership Series Class XLII.
"Made it" moment: "There are days when I feel like I've made it and days where I feel like the playing field will never quite be equal for men and women. Generally, when I receive a call from a person of influence, asking for my opinion or advice, that's when it feels like I've earned the recognition I've worked so hard for."
Downtime: "I like spending time with my husband, Michael; my dog, Birdie; golfing, traveling and practicing yoga.
Advice she'd give young women: "To lead by example. The importance of working hard, being honest, and being fair. Have self-confidence and contribute when you have something to say. Finally, that women leaders, in particular, have a responsibility to mentor young female professionals, to train the next generation of women leaders and help them hone their skill sets to be effective leaders and good citizens."
Change she'd like to see: "Continued growth of women and people of color in management and senior leadership positions. To walk into a room of decision makers and see a group that is reflective of the diversity of our community."
Check out more Women of Influence honorees.
Please enable JavaScript to view this content.