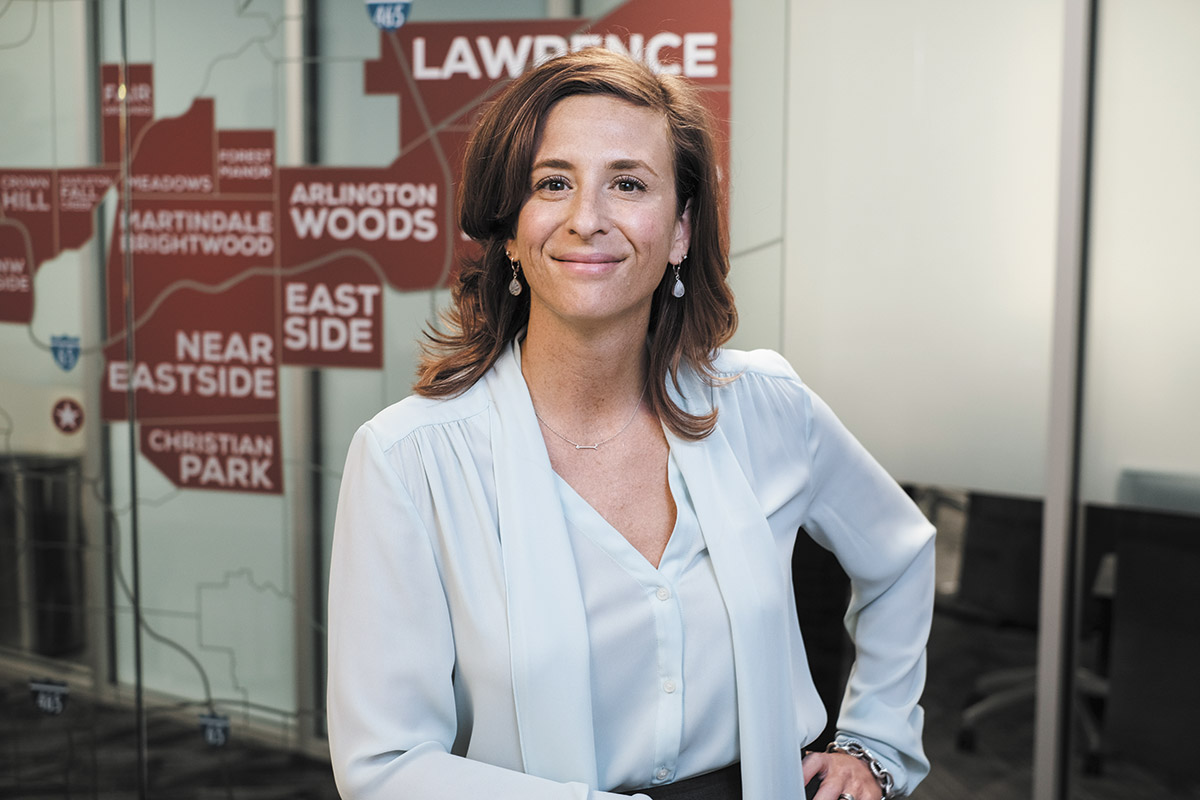 President, CEO
EmployIndy
Shortly after Joe Hogsett won the 2015 Indianapolis mayor's race, Angela Carr Klitzsch sat down with him to share her ideas for improving the city's workforce development infrastructure.
She had no idea it was a job interview.
Now, three years into her tenure as president and CEO of city workforce development board EmployIndy, Klitzsch has attracted more than $10 million in philanthropic funds for new programs and launched a series of initiatives focused on everything from summer youth employment and job readiness to work-based learning and talent referral networks.
"I am responsible for setting the workforce development board's vision, for all Marion County residents to have access to services and training necessary to secure a livable wage and grow in a career that meets employer demand for talent," she said.
Klitzsch said she is grateful to be working on something that feels like a calling, rather than an obligation.
"I'm so lucky I get to express my values and give voice to those who don't have a seat at the table, in many instances," she said. "I get to make a difference, to try to change things that don't seem to be working."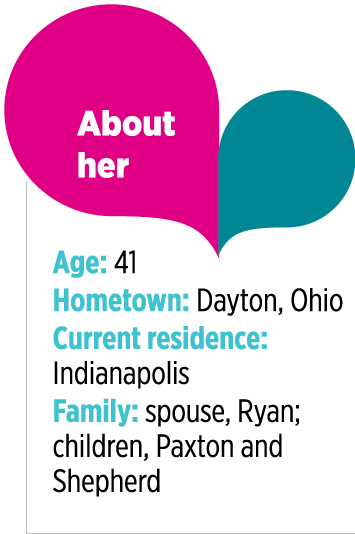 Rising up: "My background includes more than 17 years in workforce development, skills training, economic development and philanthropy." She served as vice president of global philanthropy at JPMorgan Chase & Co., where she oversaw local corporate giving, community engagement and civic outreach for Indiana, Kentucky and West Virginia. She also worked for the Central Indiana Community Foundation, overseeing the $20 million Family Success program, as well as The Clowes Fund Inc., the IU Center for Urban Policy and the Environment and Callahan & Associates in Washington, D.C.
Affiliations: Klitzsch serves on the Distinguished Alumni Council at the IU School of Public and Environmental Affairs, is a board member for the Coalition for Homeless Intervention and Prevention, and on the Indiana Afterschool Network board.
Mentors: "My first boss and mentor in the field of philanthropy was Beth Casselman, executive director of The Clowes Fund Inc. She facilitated countless introductions to nonprofit and civic leaders in the community, and served as an example of how to work with organizations to achieve common objectives and goals. As a working mother, she also gave me amazing advice on how to rethink the elusive concept of a work-life 'balance.'" 
Downtime: "I love to run, swim, play soccer and do yoga and Pilates. I like to throw parties at my house, travel, and enjoy concerts and dancing as well. When not at work, I often spend my time commuting kids to and from extracurricular activities." 
Favorite podcast: The Moth
Advice for young women: "Find your tribe and lean into your power."
Check out more Women of Influence honorees.
Please enable JavaScript to view this content.