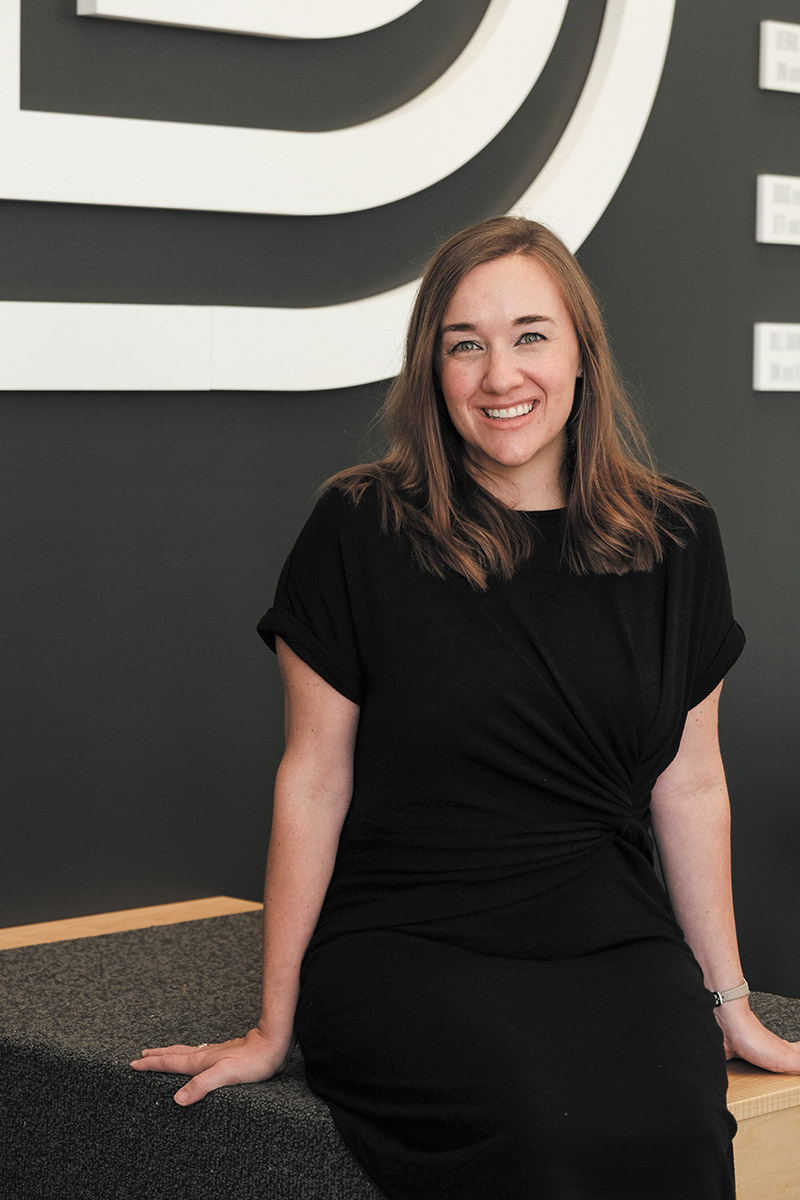 CEO
Big Brothers Big Sisters of Central Indiana
Chance led Darcey Palmer-Shultz to Big Brothers Big Sisters.
The Fort Wayne affiliate was hiring a development assistant when the new Saint Mary's College graduate was looking for her first full-time job.
"I didn't know or expect that it would become such a strong connection and meaningful part of my life," she said. "But here I am."
Sixteen years later, Palmer-Shultz is CEO of Big Brothers Big Sisters of Central Indiana, which she has led to become one of the organization's top affiliates in the country.
The local agency served about 1,300 youth last year, and it's on track to reach 1,400 in 2019.
Before she was promoted to the top job in 2011, Palmer-Shultz led a Six Sigma project in partnership with Cummins Inc. that was designed to improve 12-month match retention rates, which had slipped below 60%. That initiative exceeded its goal, and now she and her team are focused on keeping retention rates above 80%.
"Our team worked hard at implementing improvements for years, and our rates are now among the absolute best in the country for BBBS agencies," she said.
Palmer-Shultz also led a successful $7 million capital campaign that allowed the agency to buy and renovate new office space as it continues to grow programming.
"I feel like the main aspect of my job is to continually work at making Big Brothers Big Sisters as impactful and effective as possible," she said. "I'm really proud of the staff. … I'm surrounded by incredibly passionate and talented people, and I am grateful for that."
Affiliations: Palmer-Shultz recently wrapped up service to the Big Brothers Big Sisters of America's Nationwide Leadership Council and now is focusing volunteer efforts at her children's schools.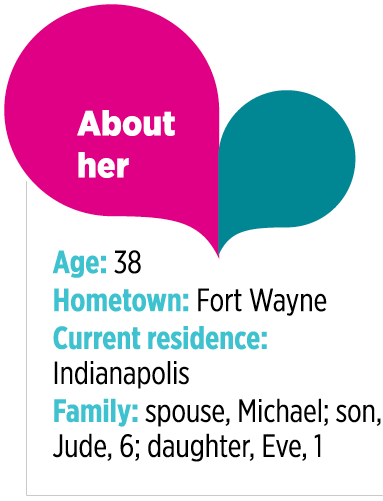 Mentors: "I tend to seek out people who challenge me and try to stay connected to them because I learn the most from those relationships. … I think one of the main takeaways is that, when you care about someone, you challenge them from a place of caring about them and believing in them. I feel particularly fortunate to have a lot of encouraging women as role models and mentors; there is something special about that bond."
Memorable moment: "I would say that one of my most memorable days was June 28, 2018.  My daughter was born that day, and I live-streamed the ceremony of our national conference from my hospital bed to see our agency be recognized as Agency of
the Year."
Downtime: "I'm a really big IndyCar fan. I watch or listen to all of the races. I love Starbucks and go there every day. And I really love every little minute with my kids and husband."
Favorite podcast: "I listen to The NPR Politics Podcast, Fresh Air, and Track Side most often."
Advice for young women: "Be direct. Believe in yourself and back that up with hard work and a willingness to learn. Support each other, challenge each other, and advocate for each other. Seek out as many diverse mentors who challenge you and care about you as possible."
Check out more Women of Influence honorees.
Please enable JavaScript to view this content.