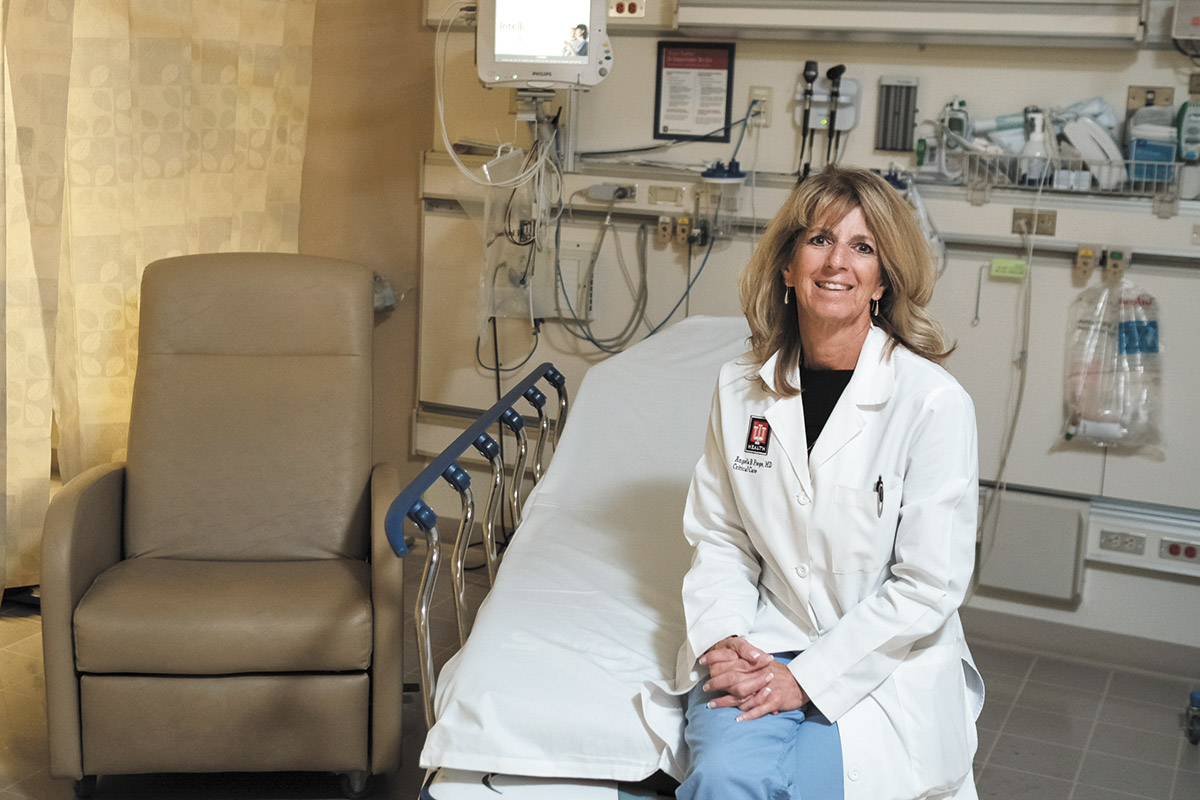 Physician
IU Health Methodist
Medical Director
NASCAR-AMR Track Safety Team
Founder
Rachael's First Week 
If Angela Fiege were to rank her jobs by importance, she would put the unpaid one at the top of her list.
Fiege is the driving force behind Rachael's First Week, an educational program for high school seniors and college freshmen that aims to help keep them safe as they navigate young adulthood.
Founded in 2014, the program is a legacy for Fiege's daughter, Rachael, who died after suffering a traumatic brain injury the day after arriving in Bloomington for her freshman year at Indiana University. She fell down stairs at a party, and her friends did not seek medical attention for her. They found her unresponsive the next morning, and she later died at the hospital.
"I just don't want to see that happen again," Fiege said. "We are trying to teach kids to have a culture of caring."
Caring is second nature to Fiege, a critical care physician who worked as a paramedic and a flight nurse before going to medical school.
She said she was in the right place at the right time when the Indianapolis Motor Speedway needed a doctor at the track for a NASCAR race, and now Fiege spends race days on the racing circuit as medical director for NASCAR-AMR's first Track Safety Team. In that role, she writes protocols, ensuring medical standards are met.
Three jobs may seem extreme, but Fiege gets her tireless work ethic from her father, an engineer devoted to his profession.
"I find myself doing the same thing, having a hard time just relaxing," she said. "I'm on the go a lot."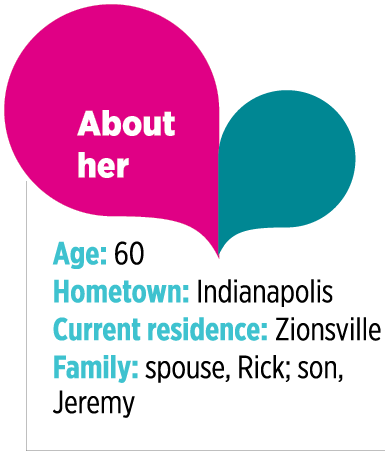 Proud moments: "I am most proud when I hear an anecdotal story of a college student who attended our [Rachael's First Week] program and then made the tough choice to call 911 for a fellow student who is in need, be it from injury, over-intoxication, depression or another reason. I then know we have made a difference. … I also like to hear how well the recipient of Rachael's kidney is doing and how her donation has changed his life."
Mentor: "My father, a Depression baby who taught me the value of hard work."
Downtime: running and gardening
Recommended reading: Bible
Favorite podcasts: Traders Point Christian Church podcast, Malcolm Gladwell's "Revisionist History" and Michael Lewis' "Against the Rules."
Advice for young women: "There is no substitute for hard work and perseverance. Don't be a victim. Use your creativity to circumvent the obstacles you will encounter in life. Never take family for granted. There may not be tomorrow."
Check out more Women of Influence honorees.
Please enable JavaScript to view this content.