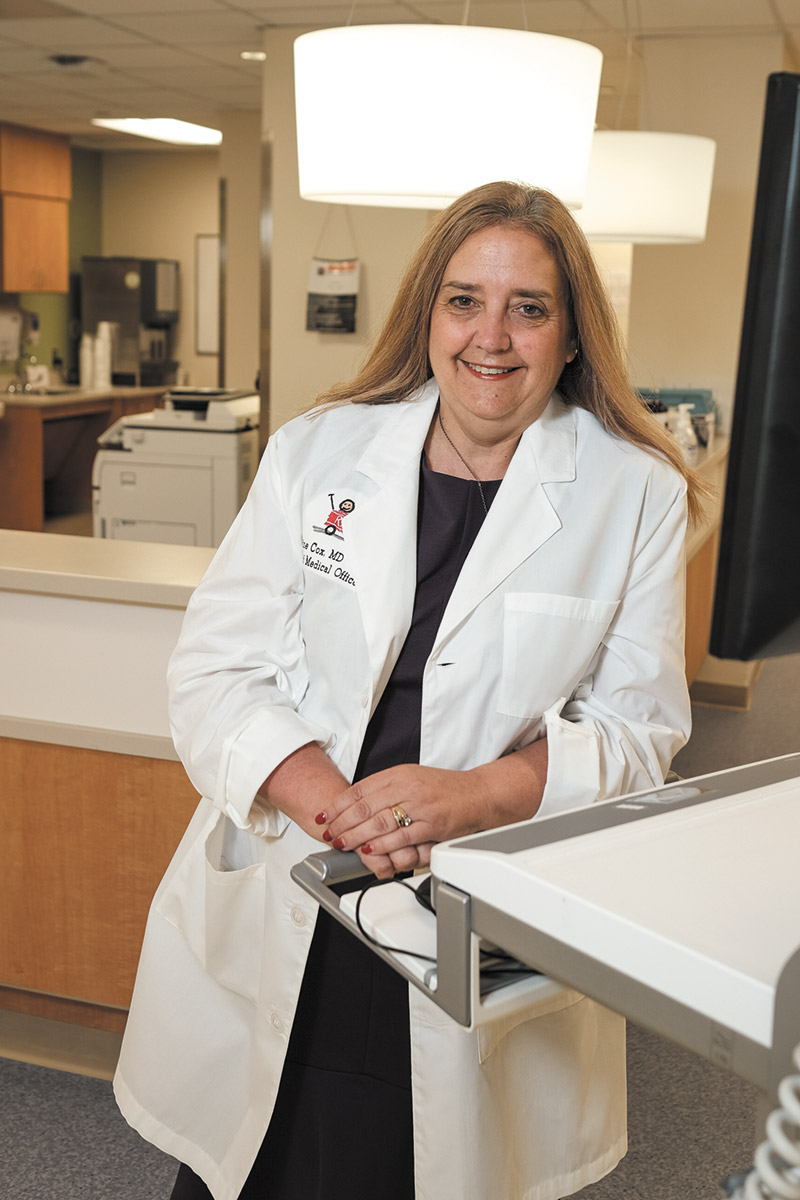 Chief Medical Officer
Riley Children's Health
Professor of Clinical Pediatrics
Indiana University School of Medicine
After a few years practicing as a pediatrician in Ohio, Dr. Elaine Cox returned to her training grounds at Riley Children's Health with plans to stay six months. That was 24 years ago.
Now Cox is Riley's chief medical officer—the only woman in the IU Health system to hold the chief medical officer post.
"Things kept popping up," she said of her unexpected longevity and career trajectory. "Luckily, people kept saying, 'Maybe she can handle this.'"
In her first tour of duty, the pediatric infectious disease physician worked with Ryan White during his HIV treatment at Riley. When she returned, she was on the forefront of efforts to prevent mother-to-baby HIV transmission in Indiana.
These days, her administrative duties keep her from patients' bedsides—she's responsible for the medical and surgical practice at Riley, including quality of care, patient safety, practice standards, professional behavior and physician wellness—but Cox has been known to join other doctors on their rounds when she's "desperate to hear medicine."
"I think I am most proud that despite my position I have been able to continue to advocate from the physician perspective," she said. "I have been able to remain true to my 'calling' to be a doctor and guide practice despite the incredible changes going on in health care."
With global health exploding as a field, Cox is leading a collaboration between Riley and the American University of Beirut Medicine that she hopes will make it a hub for children's health care in the Middle East. "I'm astonished by how similar we are. We are so much more alike than we are different."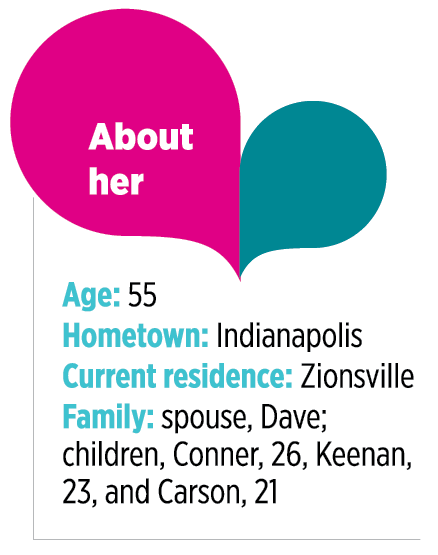 Rising up: Since returning to Riley, "I spent 16 years in pediatric infectious disease practice doing mainly HIV care and inpatient ID consults. Eight years ago, I transitioned into quality and safety, doing antimicrobial stewardship and then infection prevention. Two years ago, I became the CMO."
Mentor: Dr. Martin Kleiman, a pediatric infectious disease doctor, now retired. "We met when I was a medical student and he is the reason I wanted to practice pediatric infectious diseases. He taught me so much—medicine, the importance of scholarly activity, our commitment to advocacy. He instilled in me confidence and an appreciation for the privilege of practicing medicine."
Downtime: "I really love to be with my family. I have a husband who is also a doctor, and I have three amazing kids, now adults. There are so many things that we can do."
Advice for young women: "I mostly focus on telling them to be patient. I believe that life is a long road and certain things come at the right time. When my kids were young, I worked part time. It was hard to feel like I was doing either thing well. But there was a time to focus on my family and later lots of time to focus on work as they got older and my nest got empty. You can have some of it all at different times. It is OK to spread it out."
Check out more Women of Influence honorees.
Please enable JavaScript to view this content.