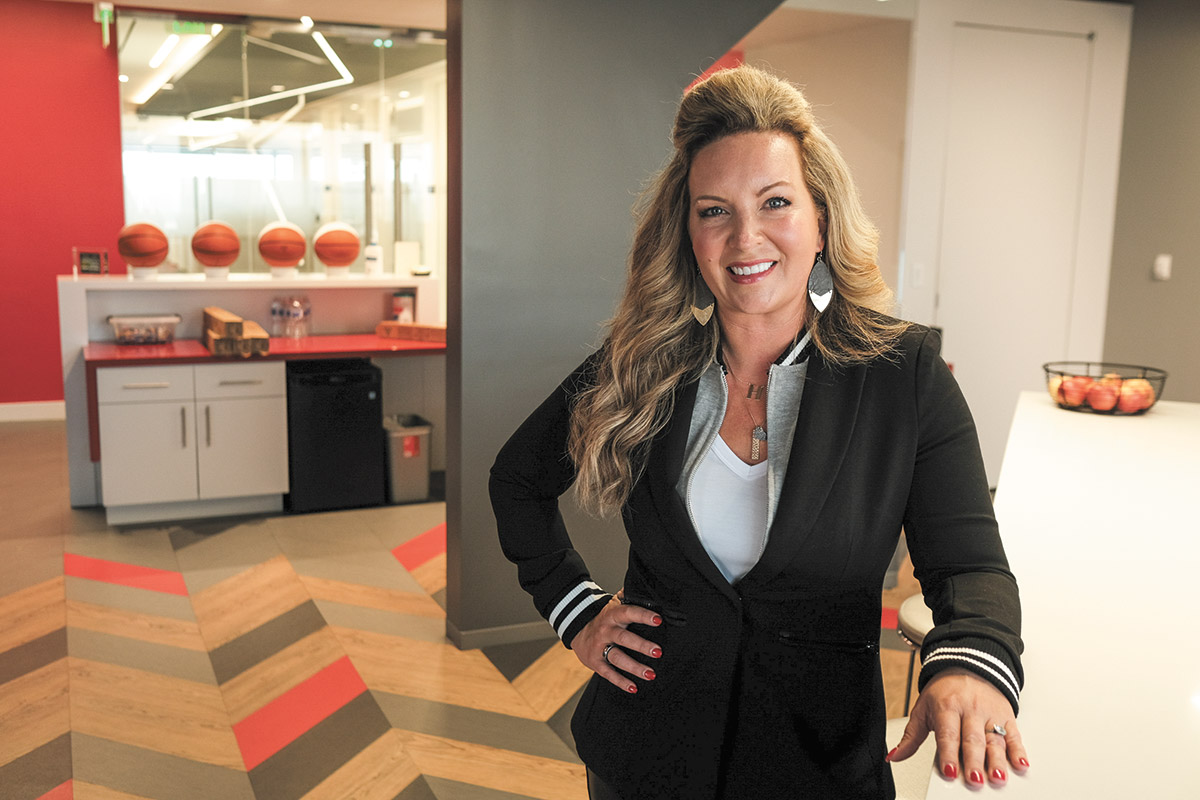 Executive Managing Director
Cushman & Wakefield
Hannah Ott didn't need a college degree to achieve professional success. She just needed someone to tell her she had the attributes of a great salesperson.
Ott was 20 years old and working as a marketing administrative assistant at an Indianapolis residential real estate firm when the owner had the staff complete personality and strength tests.
Her boss reported back that the tests showed she was a natural to excel in sales and encouraged her to get her real estate license. She did so and soon set off to South Florida, where she honed her skills as a commercial broker. After stints there and in Memphis, Tennessee, she returned to Indianapolis and specialized in selling multifamily properties.
"I am embarrassed now to say I had never really considered the fact that I had unique strengths that would make me a great businessperson," she said. "This was the first acknowledgement of that and gave me the confidence to consider what I really wanted from a career."
She and mentor-turned-partner George Tikijian built local brokerage Tikijian Associates into a major player, with a 54% share of the Indiana multifamily market last year. They increased revenue 85% from 2015 to 2018—attracting national suitors in the process.
Ott and Tikijian sold the firm to Cushman & Wakefield in late 2018 and they now co-lead its seven-member Indiana Multifamily Team.
"Being pursued and acquired by a large, well-regarded, publicly traded company was an acknowledgement of our team's high level of expertise and hard work," Ott said.
Affiliations: Ott is active in Wheeler Mission Ministries' Mary Wheeler Circle program for women and serves as a member of her church's operations board. She also is helping to raise money for Friends of Children Village, a U.S.-based not-for-profit orphanage and school in India.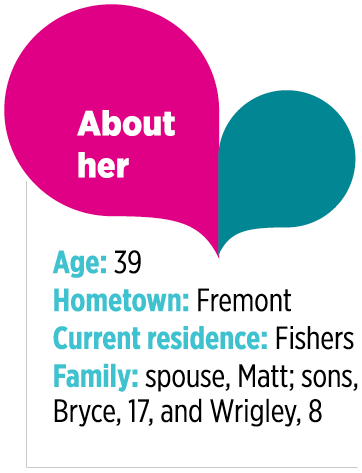 "Made it" moment: Becoming a partner at Tikijian Associates in 2014. That "was a moment where I felt like I had 'made it.' It felt like a concrete acknowledgement that my contributions to the firm were seen and appreciated."
Mentors: "My most significant career mentor is my now-business partner, George Tikijian. George offered me all of his best practices, unrestricted access to his best clients and taught me how to take commercial brokerage to the highest level. … The lessons I have learned from George are countless and I owe a great deal of my personal success to him as he has selflessly fostered my growth and career."
Downtime: "My family and I love to spend time at our family lake house on Clear Lake in northern Indiana, where we wake surf, water ski and watch beautiful sunsets."
Recommended reading: "One of the best leadership books I have read is 'Boundaries for Leaders,' by Henry Cloud. It really changed my perspective on leadership in general."
Favorite podcasts: "Entreleadership," hosted by Alex Judd, and "RISE," hosted by Rachel Hollis.
Advice for young women: "Don't shy away from people or situations that challenge you because that is how you will grow and become great."
Check out more Women of Influence honorees.
Please enable JavaScript to view this content.