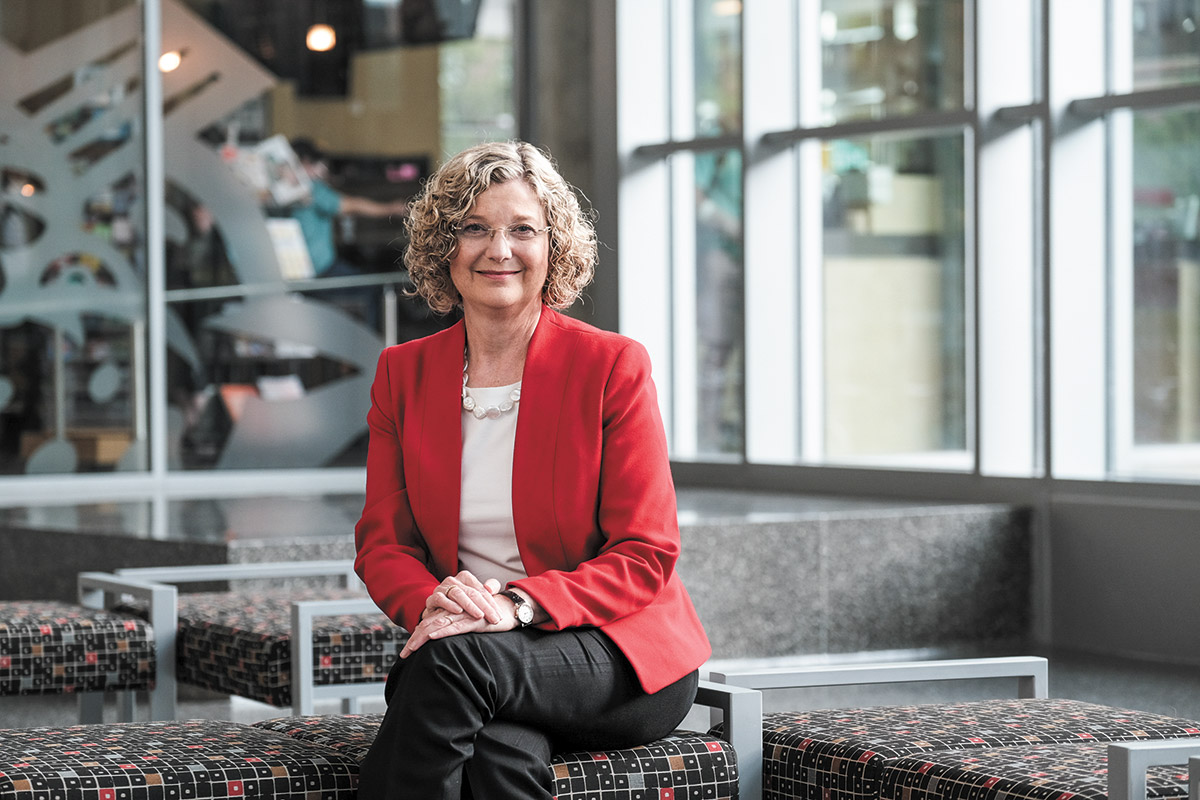 Dean
Frank P. Popoff Chair of Strategic Management
Indiana University Kelley School of Business
As far as Idie Kesner is concerned, she's got "the job"—dean of Indiana University's renowned Kelley School of Business.
It's quite a job: overseeing more than 30 degree programs, nearly 12,000 students, and about 700 faculty and staff members at both the Bloomington and Indianapolis campuses. Then there's the global alumni network of nearly 117,000.
"It's an amazing place, with amazing opportunities," said Kesner, who holds an MBA and a doctorate from Kelley. "We're building a national and an international reputation."
Something's working. Since Kesner took the helm in 2011, Kelley enrollment on both campuses has grown 45%. That includes an exponential increase in underrepresented minority students and women.
"We've started moving the needle," she said.
Improving diversity is a top priority for Kesner, the first female dean in Kelley's 100-year history.
"The more diverse the learning environment, the better prepared the students are to function in a diverse workforce," she said. "We want to give students the best educational opportunities possible."
Affiliations: Kesner serves on the boards of two public companies, one private company and a mutual insurance company. She also chairs the not-for-profit Kelley Executive Education Foundation board and serves on the board of Association to Advance Collegiate Schools of Business, the main accrediting body for business schools. She also serves on the Kelley School's three dean's councils.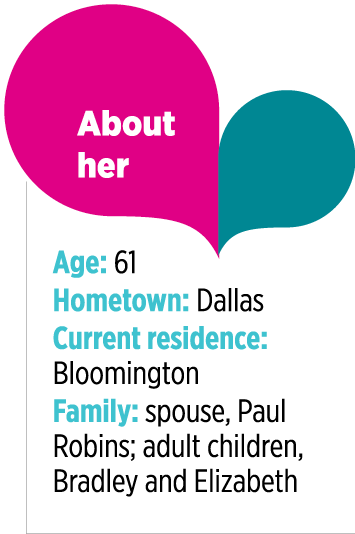 Rising up: Kesner was on the faculty at the University of North Carolina for 12 years before returning to her alma mater in 1995 as the Frank P. Popoff chair of strategic management, a position she still holds.
Mentors: "My parents have been the two people who were most influential in my life. My father, a stockbroker, was the hardest worker and most driven person I've ever known. A classic type-A personality, he won many medals in World War II for his bravery.  … My mother's family could not afford to send her to college. Nevertheless, she was a remarkably smart woman. And her investments in the stock market often surpassed my father's. Together, they were extraordinarily generous. They lived modestly and gave away much of the money they made to deserving charitable organizations."
"Made it" moment: "I assume when I reach that point, I'll know it's time to retire."
Change she'd like to see: "I would like to see women in our state position themselves to seek the next promotion/the next challenge/the next opportunity … even if they are not 90% to 100% of the way there in terms of skills. As we know, men often go for the next promotion/position/job even if they are only 50% of the way in terms of needed skills. Women tend to hold themselves back. … This creates a gender disadvantage. I hope women in central Indiana (especially through our educational institutions) can support and inspire each other to have confidence in themselves to go for that next position or level sooner than they might otherwise."
Check out more Women of Influence honorees.
Please enable JavaScript to view this content.