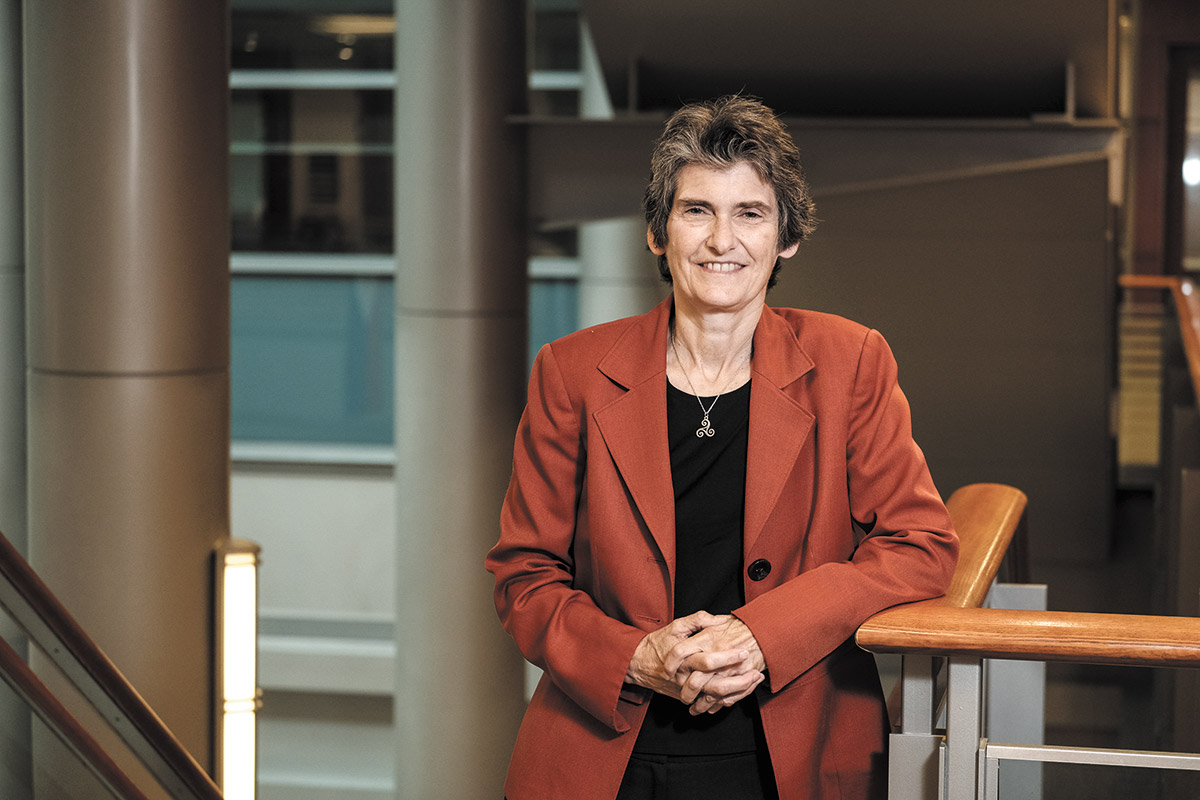 Professor of Practice
Indiana University Robert H. McKinney School of Law
Director
Indiana University Environmental Resilience Institute
For 7-1/2 years, attorney Janet McCabe spent weekends at home in Indianapolis after a long week on the job at the U.S. Environmental Protection Agency in Washington, D.C.
"I owe my husband a lot of dog walking and waiting at home for the plumber," she said.
But it's a debt worth paying.
"I got to work on so many important clean air issues and got to be part of an effort that has made a difference in people's lives across the whole country," McCabe said of her stint at the Office of Air and Radiation, focused on clean air and climate programs.
She returned to Indiana full time in 2017, but her pace hasn't slowed. McCabe teaches environmental law as a professor of practice at the Indiana University Robert H. McKinney School of Law, oversees the Prepared for Environmental Change Grand Challenge, and in August was named director of the IU Environmental Resilience Institute.
"Faculty and researchers across the university are looking at environmental change," she said, "to provide Hoosiers with accurate predictions, feasible solutions, effective communication, and practical tools … to use to understand and prepare for the impacts of climate change, including steps they can take to lessen their risk."
Rising up: "I started as an environmental lawyer at the Massachusetts Attorney General's Office in 1984 and worked in state government there and then in Indiana after I moved here in 1993. In 2005, I left the Indiana Department of Environmental Management and became director of Improving Kids Environment, a children's environmental health organization in Indianapolis. During the Obama administration, I worked at the EPA. When I returned to Indiana in 2017, it was a natural fit for me to end up at IU, teaching environmental law at McKinney, and joining the Prepared for Environmental Change Grand Challenge just as it was getting started."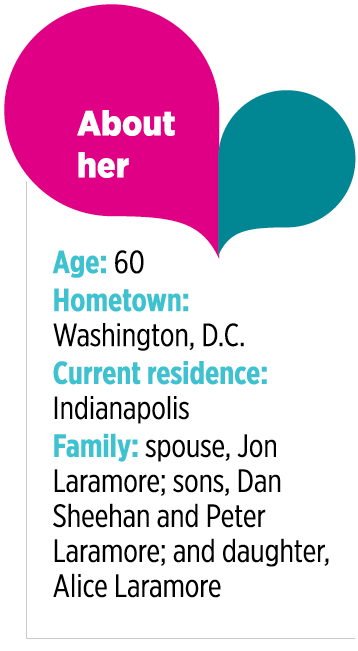 Affiliations: McCabe sings in the Indianapolis Women's Chorus and works with environmental groups in Indiana and nationally. She helped found the Indy Folk Series in 2001.
"Made it" moment: "I have been incredibly lucky to have amazing professional opportunities all along the way, working on things that matter with creative and committed colleagues. For an environmental lawyer, especially at this time when public health and our economy [are] so threatened by environmental and climate change, having the opportunity to work at the U.S. EPA is an absolute career pinnacle, and I think many people in my position would agree, whatever your political affiliation."
Downtime: "Read, garden, time with my husband and dog (and children, though they are grown)."
Recommended reading: "Everyone should read 'Silent Spring' [by Rachel Carson]. 'Dark Money,' by Jane Mayer, is a more current eye-opener."
Advice for young women: "You never know where your life is going to take you—I didn't plan to be an environmental lawyer and I never expected I would move to the Midwest. Both choices turned out to be great. Have good writing skills; managers love that. And be sure to proofread!"
What she'd like to change: "I would like to see more women in elected office."
Check out more Women of Influence honorees.
Please enable JavaScript to view this content.