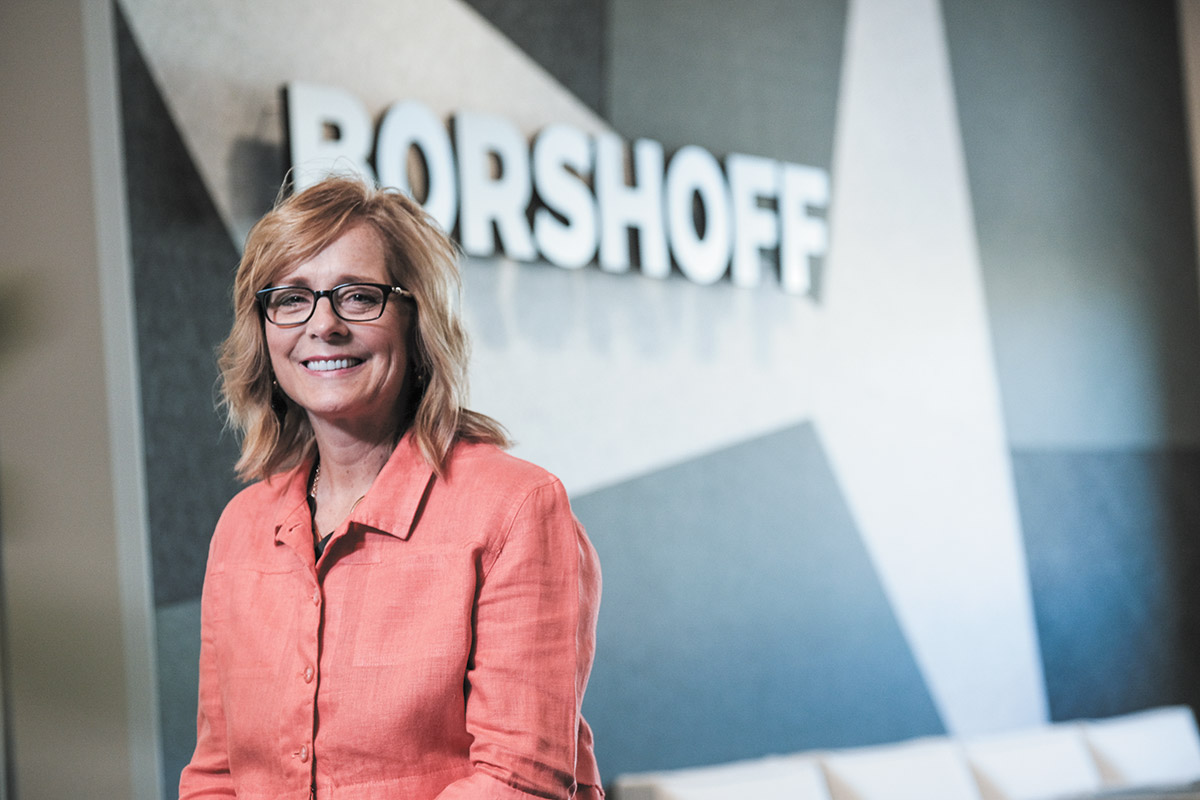 CEO and Partner
Borshoff
Early in her career at Borshoff, Karen Alter thought the advertising and public relations firm's owners had all the answers.
"In my mind, they knew everything, had it all figured out," she said. "They didn't."
That's a lesson Alter learned en route to joining their ranks. She became an owner in 2011, and early this year, her three partners—Jennifer Young Dzwonar, Jennifer Berry and Katherine Coble—chose Alter to be Borshoff's first CEO.
"I'm so grateful for the opportunity," she said.
Since joining Borshoff in 1997, Alter has helped develop its health care practice group and grow its advertising and branding business to complement its legacy public relations services. She moved into agency leadership in 1999, serving as vice president and then senior vice president.
As CEO, she oversees strategy and operations while directing new business initiatives and championing her team's efforts.
"I really lead with my heart. I want our people to feel safe, have the tools they need and know they are appreciated," Alter said. "That's what moves the agency forward."
Rising up: "After graduating from Butler University in 1985, one of my first job inquiries was to Myra Borshoff. … It wasn't a match at that time, but I pursued my goals and gained valuable experience in advertising, marketing and public relations at Goldsmith Marketing Group, Basic American Medical, IU Medical Center and Kappa Alpha Theta International Headquarters."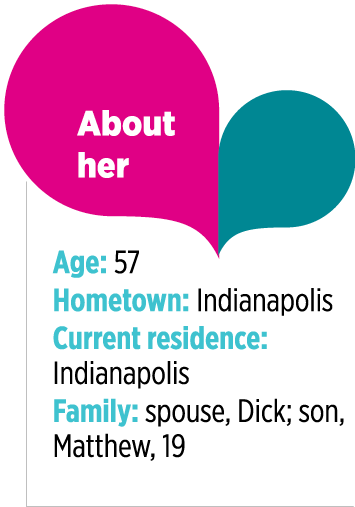 Affiliations: Alter serves on the Indianapolis Rotary board of directors and on its membership, hospitality and Indy Do Day committees. She also serves on the Arts Council of Indianapolis board of directors and Start with Art committee, the Women's Fund of Central Indiana engagement committee, Kristi's Games executive committee, and Emmaus Lutheran Church endowment campaign committee.
Mentors: "I have been fortunate to have several key leaders who have helped guide my career path. Two of them have served as true mentors for me: Erik Johnson and Susan Matthews, both former partners/owners of Borshoff. … Each of them has been instrumental in my personal and professional growth and success, and I am grateful for their wisdom and counsel over the years."    
Downtime: Supporting her son's athletic pursuits, including basketball, tennis, football and baseball. "His love and abilities in baseball have taken us to several states, watching him play, exploring new areas and meeting new families. Now that he is playing baseball in college, we plan to continue our travels and watch him compete at the next level."
Recommended reading: "The Power of a Positive Team" by Jon Gordon
Advice for young women: "Get involved—whether that's at a job or in the community. There is no substitute for giving of your time and talents. It's what will make you stand out, get experience and make connections that will serve you well."•
Check out more Women of Influence honorees.
Please enable JavaScript to view this content.