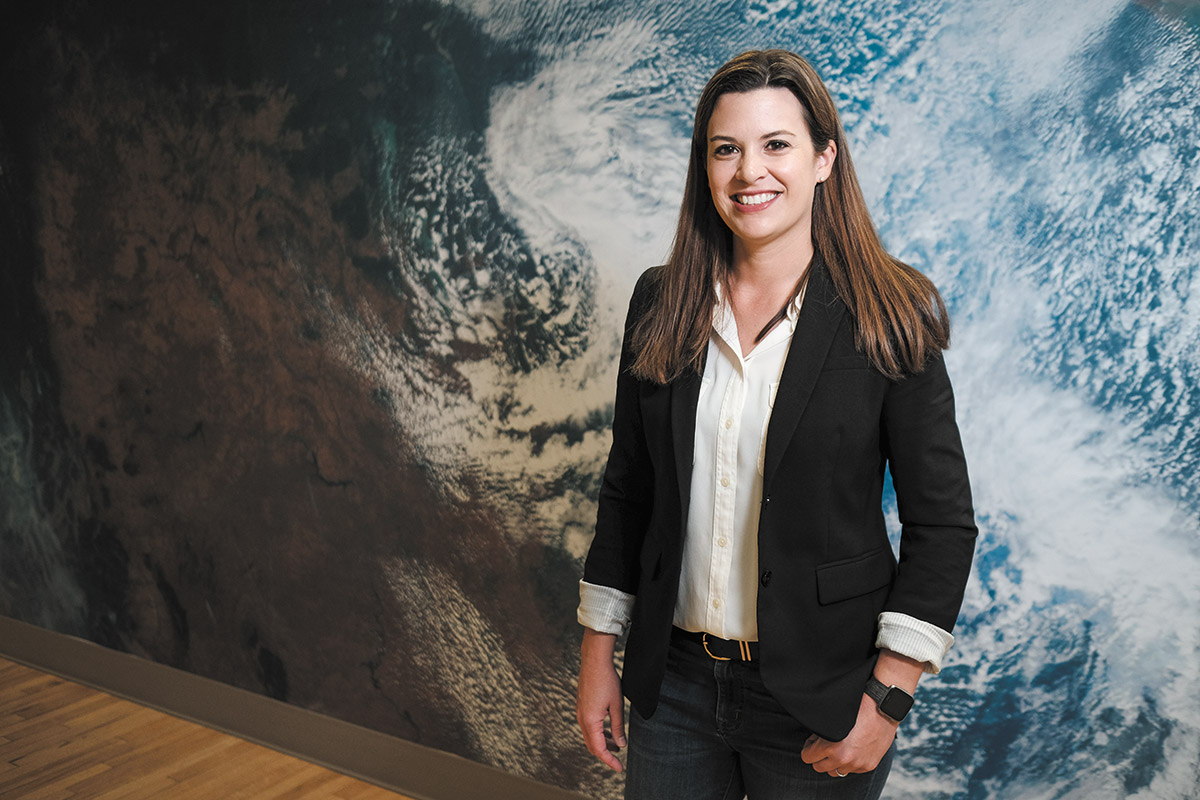 Engineering Lead and Chief Engineer for Product Support
Raytheon Indianapolis
Working in research & development for defense contractor Raytheon Co., Kate Maxwell got to see some amazing ideas bubble up. But she noticed that most of them came from the same small group of people assigned to work on R&D.
"I knew, in a company with 67,000 employees, that there had to be more ideas out there," she said. "The question was: How do we capture those ideas and give them traction, get them seed money?"
Her answer was what became Raytheon's Intelligence, Information and Services Innovation Center, an organization launched in 2017 that empowers employees to get creative no matter where they are assigned. "It just caught fire," said Maxwell, who served as its founding director. "The passion and the excitement is contagious."
Now a multimillion-dollar global organization within Raytheon, the Innovation Center has inspired explosive growth in intellectual property filings across the business. Maxwell said some ideas already are being turned into business opportunities.
"The most exciting part is that really empowered people to go out and grow their careers through innovation," she said.
Last year, Fortune magazine ranked Raytheon first for innovation in the aerospace and defense sector in its "Most Admired Companies" publication. And Maxwell received a 2018 President's Award for her work on the Innovation Center.
Rising up: In 15 years at Raytheon, Maxwell has worked in a variety of roles. She became engineering lead for Raytheon's Indianapolis operations in January 2019. And in July, she added a role as chief engineer for its navigation and modernization solutions product support business area, with responsibility for engineering and technology for more than 100 programs at 40-plus sites around the world.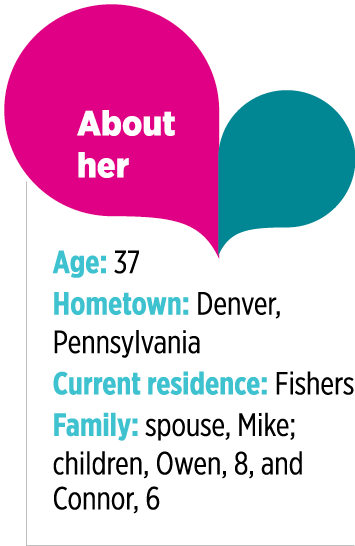 "One of the benefits of working for a global company like Raytheon is the opportunity to work in many different domains, functions and locations," she said, "and I have been intentional in seeking out stretch assignments in different parts of the business to grow my skills and my career."
"Made it" moment: "When the Innovation Center started demonstrating big success stories for the business, I began receiving invitations to speak at various high-profile Raytheon events around the globe, including the annual Raytheon Strategic Dialogue event at Raytheon headquarters. … Our work was making a difference, and it was recognized at the highest levels of the business and across the Aerospace & Defense community."
Downtime: "I love to travel, ski and paddleboard."
Favorite podcast? "'Young House Love." I'm a big fan of DIY. … Engineers love to tinker, and I am no exception."
Advice for young women: "Get comfortable getting uncomfortable. Seek out stretch assignments, go after the opportunities that scare you, and surround yourself with trusted mentors, champions and friends who can show you the ropes and support you in your journey."
Check out more Women of Influence honorees.
Please enable JavaScript to view this content.