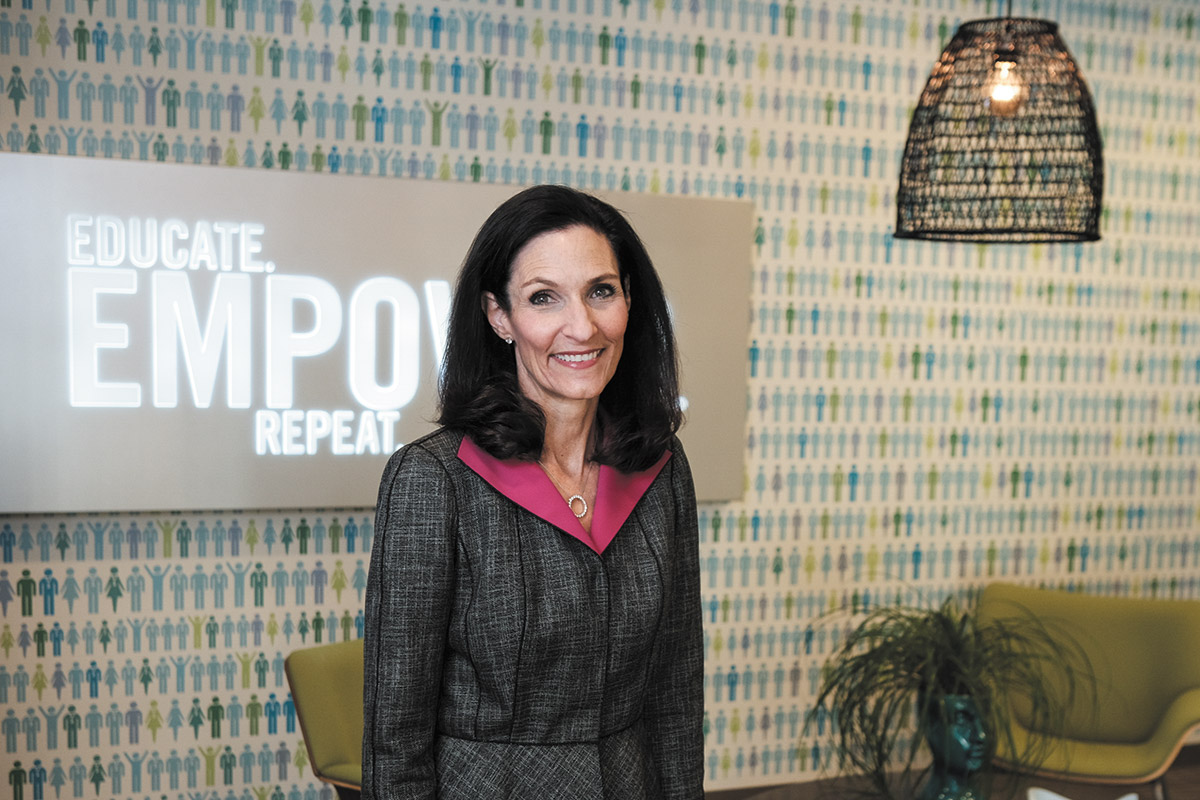 Chief Financial Officer
VMS BioMarketing
Kristin Sherman helped build Guidant Corp. after Eli Lilly and Co. spun off the medical device business in 1994, and she was part of the team that facilitated its $27 billion sale 12 years later.
From there, Sherman lent her finance and human resources expertise to three life sciences startups—two of which were acquired in short order by multinational corporations.
So when did she feel like she had "made it?"
"I'm not actually sure I have 'made it,'" said Sherman, now chief financial officer at Carmel-based VMS BioMarketing. "There is always more to learn, to accomplish and to contribute."
She joined VMS as CFO in 2016, and a year later added oversight of all the firm's support functions—everything from legal and IT to compliance and HR.
Sherman recently led the human resources team through the process of winning certification as a Great Place to Work, a distinction she said is worth far more than bragging rights.
"It's all about talent," she said. "Especially as a small company, we have to do a lot of things to compete for top talent."
That's one of the reasons flexibility is a key part of VMS' culture. Its 100 employees, many of them working moms, are given the freedom to blend their work and family life in a way that makes sense for them.
For Sherman, that means tapping away on her laptop during her children's swim meets.
"My staff often jokes about my ability to find plugs at swim meets and the variety of background noises they hear when I take calls from the meets," she said.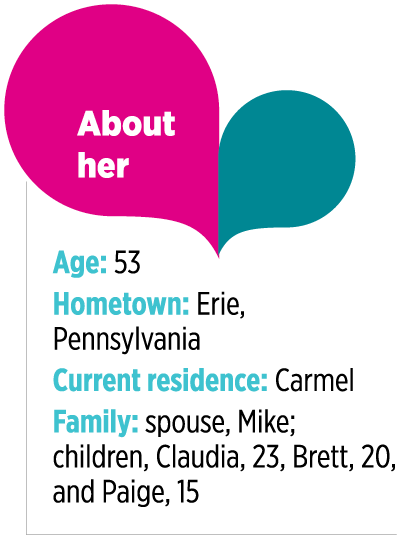 Rising up: Sherman moved from Eli Lilly and Co. to Guidant, and after its sale worked as a chief financial officer at three drug discovery startups before joining VMS. "I have been given amazing opportunities, each with increasing responsibility. I am grateful I've been willing to take risks at various points in my career to try something new, and I appreciate the individuals who were willing to give me a chance to take those risks."
Affiliations: A member of Community Health Network's board, Sherman also chairs its Audit, Compliance and Finance Committee. Additionally, she sits on the boards of AIT Bioscience and LDI Ltd.
Proud moment: "I am proud of coaching my teams to try something new, blow something up or just challenging them to think differently. Ensuring my teams are comfortable with constant change and challenging the status quo is an important part of my coaching style."
Advice for young women: "Don't step out of the workforce completely to blend work and family. Ask for alternate work arrangements, look for part-time opportunities, consult, or even just volunteer in your area of expertise to continue building skills and confidence in your abilities. It's important to continue investing in yourself."
Check out more Women of Influence honorees.
Please enable JavaScript to view this content.