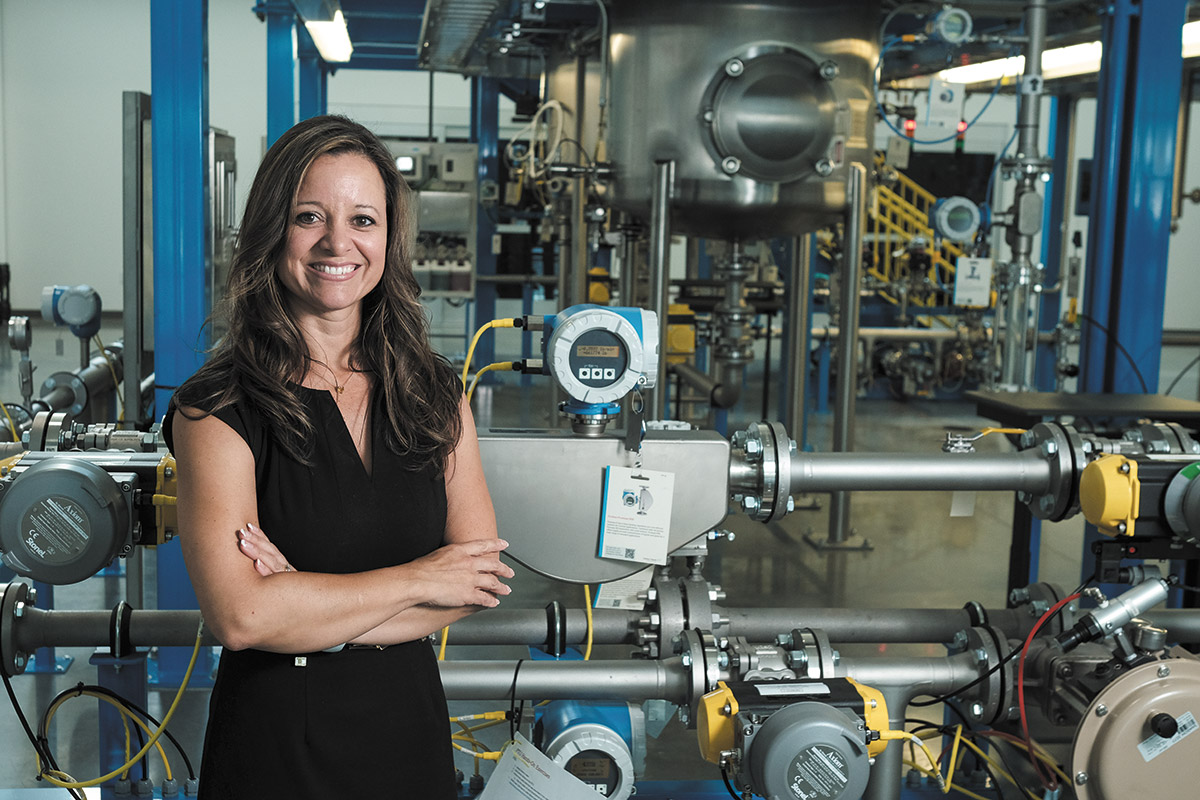 Vice President and General Counsel (North America)
Endress+Hauser Inc.
When Marisol Sanchez does something, she gives it her all.
That bank job she took while she and her husband got settled after moving to Indiana from Puerto Rico? She became branch manager in short order, leading the top-producing sales team in the state.
Her plans to attend law school? Fulfilled when she left the bank to become a full-time student.
Sanchez started her legal career as a judicial law clerk for then-Indiana Supreme Court Chief Justice Randall T. Shepard. She then worked her way up to partner at Indianapolis law firm Bose McKinney & Evans LLP. But working as outside counsel for business clients just stirred her desire to go deeper.
"I wanted to be part of something bigger, to help set goals and strategy," Sanchez said.
So when executives from Endress+Hauser Inc. in Greenwood asked her to launch an in-house legal department and serve as general counsel for the supplier of industrial measurement and automation equipment, she was all in.
Eight years later, she is a member of the company's executive leadership team, and her three-person legal department is responsible for all nine Endress+Hauser affiliates in the United States, plus affiliates in Canada and Mexico. Sanchez also oversees the firm's procurement; commercial contract management; and quality, safety and compliance functions.
"It's scary, but I like the challenge," she said.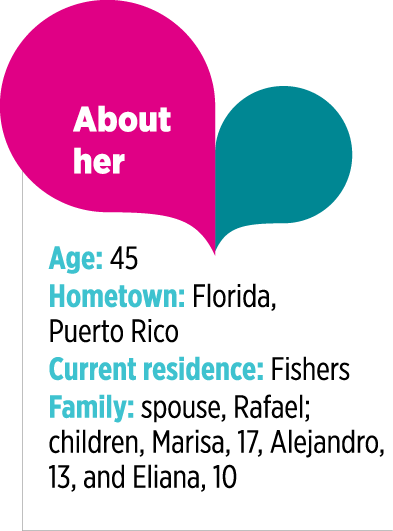 Affiliations: Sanchez is secretary of the Indianapolis Zoo's board of trustees and co-chairs its diversity committee. She also is on the Indiana University Maurer School of Law Alumni Board and the boards of the Central Indiana Community Foundation and the Institute for Study Abroad—Butler. In January, she will join the inaugural board of Aspire, a new organization formed through a merger of the Greater Greenwood Chamber of Commerce and the Johnson County Development Corp.
Mentors: "My mom has been a constant role model—she has instilled in me the sense of always staying firm on my principles and leading by example, believing in myself, and seeing the potential in others. The work ethic, patience, perseverance and commitment she exhibited was my bedrock. Another mentor … who has made a big impact in my career is former Chief Justice Randall T. Shepard. He helped me see things from different perspectives and further understand the value that diversity of perspective, thought, background, experiences, etc., all bring to a situation and how that allows for better decision-making, enriches the experience of all, and makes for sound leadership."
Advice for young women: "Look for mentors in your life and career and form your own board of directors of people that you can go to to seek advice from different perspectives. Get involved, and get involved early—in your community, in school/college, and in your career. Don't wait for others to tell you what to do or don't wait for opportunities to come find you. Be a trailblazer."
Change she'd like to see: "I would like to see more companies and organizations reflect the growth in the diversity of our population. It is so important to have more women and diverse leaders in the community, both business and general."
Check out more Women of Influence honorees.
Please enable JavaScript to view this content.