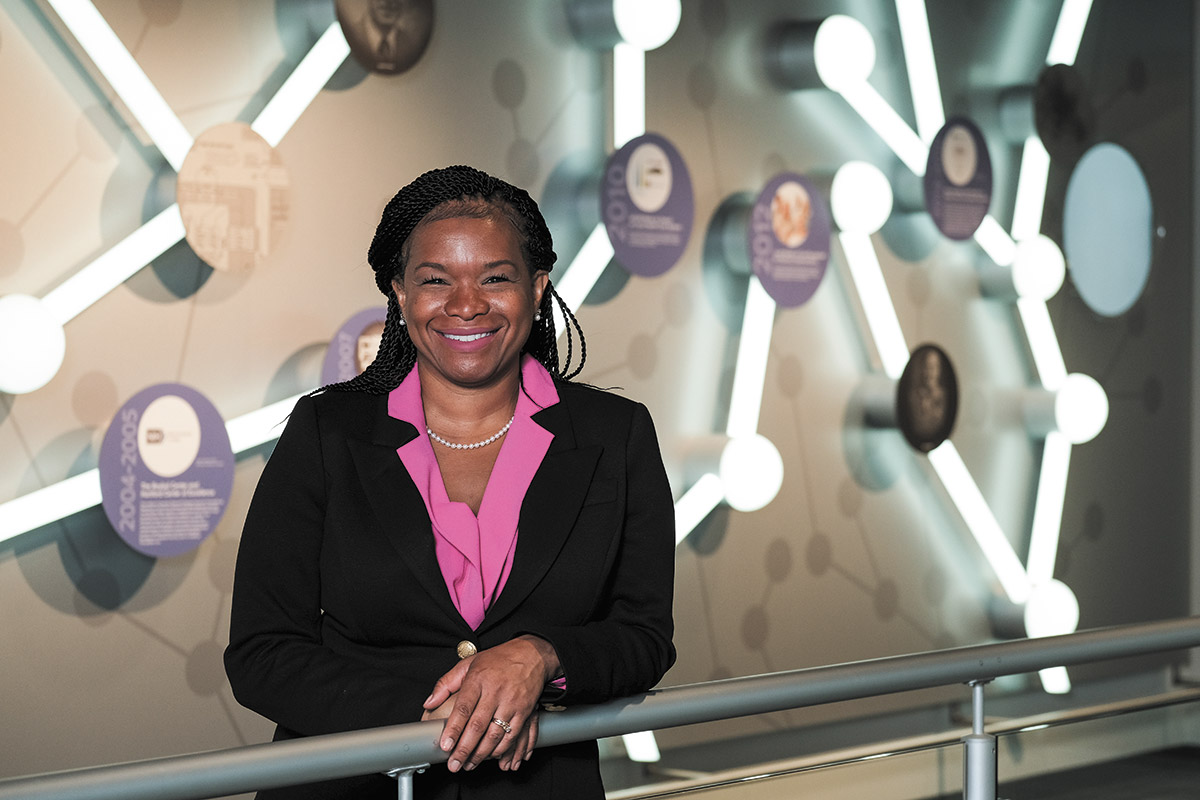 Professor of Kinesiology
IUPUI
Associate Dean of Faculty Affairs
IUPUI School of Health and Human Sciences
Research Scientist
IU Center for Aging Research
Researcher/Investigator
Regenstrief Institute
NiCole Keith became fascinated by wellness as a child visiting extended family in Chicago's notorious Englewood neighborhood.
That's when she noticed the physical differences between her parents, who had gone to college and moved out of the area, and her aunts and uncles who still lived there. Her parents were far healthier and more energetic.
"Obviously, the way we lived—we ate and played as a family—compared to them was different," Keith said. "And I realized it was because of their lifestyle. My parents have more education, more income and more time to be active. It was not right.
"Everyone should have access to healthy foods and the opportunity to be active."
That epiphany prompted Keith to devote her career to becoming a wellness champion.
She helped develop a fitness program for Indianapolis Public Schools that puts IUPUI kinesiology students to work as coaches, trainers and role models for residents of IPS neighborhoods. More than 15 years after its inception, the PARCS program (for Physically Active residential Communities and Schools) has served more than 7,000 adults and children.
Featured by the Indianapolis-based American College of Sports Medicine as a model program, it has been replicated in other cities and on college campuses.
Keith has been a member of 50,000-plus-member American College of Sports Medicine since her college days, and now she is poised to take the helm for a year as its president.
"Being the first person of color to achieve trustee, then vice president and then president shows other women and people of color what is possible," she said. "This was not always the case. I have established intentional programming to prepare other people of color in our organization for leadership positions."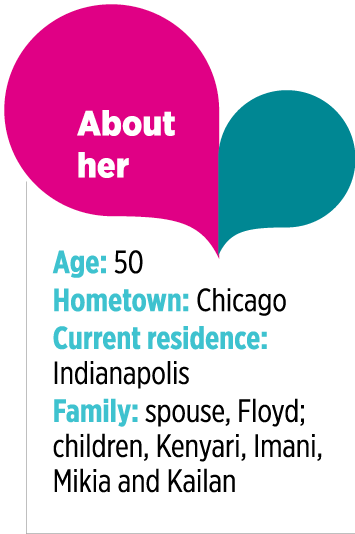 Rising up: Keith joined IUPUI as an assistant professor in 2002 after a stint at the University of Southern Indiana and worked her way up to full professor. She worked in various leadership positions, and three years ago was named associate dean of faculty affairs at IUPUI's School of Health and Human Sciences. She has had a research position at the IU Center for Aging Research and the Regenstrief Institute for eight years.
Affiliations: She serves on the Wayne Township Education Foundation board, YMCA Health and Wellness Committee, and Top 10 Coalition Advisory Committee.
Mentors: "In academia, several mentors are required. … I am so grateful that so many people believed in me. All of them helped me navigate a very demanding environment while helping me to achieve work-life integration."
Downtime: "I like to spend time with my husband, our four kids (although three are technically adults now) and our beagle."
Recommended reading: "Becoming" by Michelle Obama. "It's a long read but she's such an inspiration."
Advice for young women: "You are your best advocate, and while nobody expects you to stand up for yourself, you must."
Check out more Women of Influence honorees.
Please enable JavaScript to view this content.