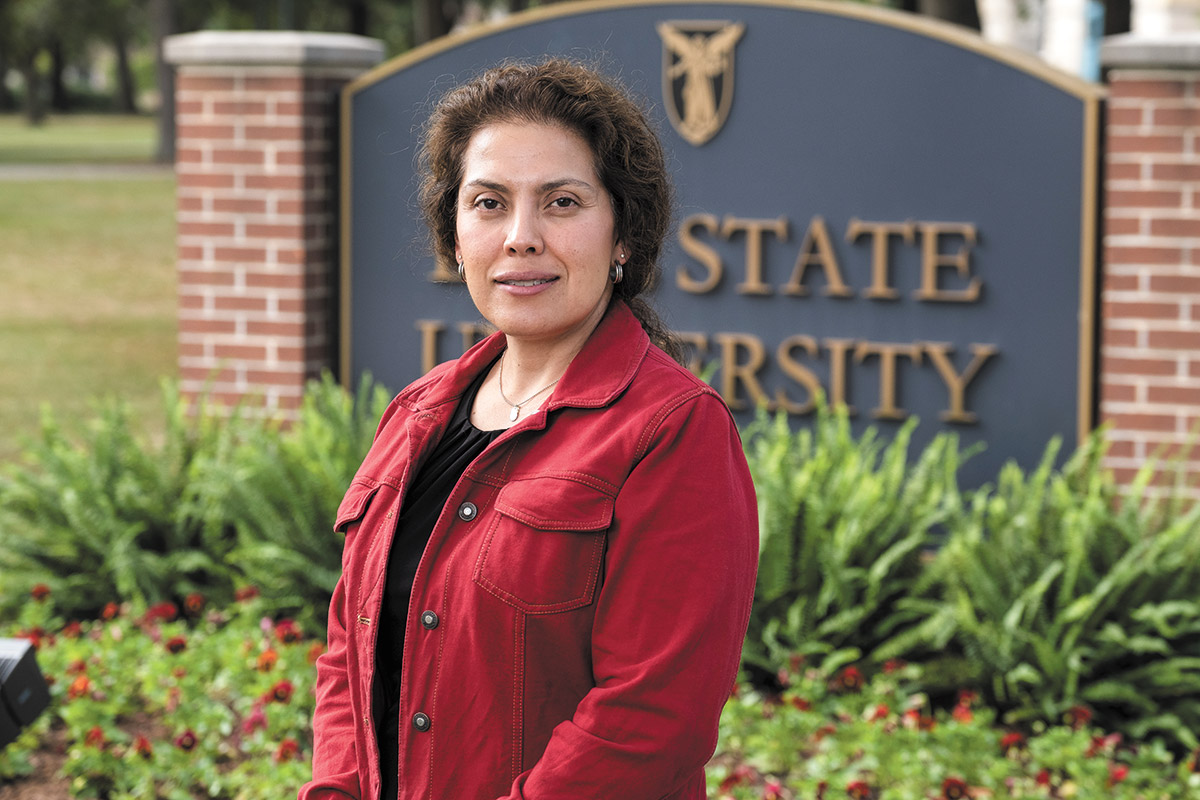 Provost and Executive Vice President for Academic Affairs
Ball State University
Susana Rivera-Mills immigrated to the United States at 12, when her parents left war-torn El Salvador in pursuit of a better future for their family.
Learning a new language and culture was challenging enough that Rivera-Mills didn't give much thought to that future—until her high school Spanish teacher started talking to her about going to college.
"She would always ask me what I wanted to do when I went to college, not if," Rivera-Mills said. "She had me dreaming of being a physicist working for NASA or a translator for the United Nations. That was so powerful … so transformative."
That teacher helped Rivera-Mills navigate obstacles that can derail a first-generation college student, setting her on a path that led to a career in higher education.
Now she is Ball State's chief academic officer, overseeing all seven of the university's academic colleges, plus the Graduate School, University College and Honors College. She's responsible for faculty and curriculum and leads Ball State's technology-transfer initiative. She also helps to direct the school's student-retention and success initiatives, and promotes efforts around diversity, equity and inclusion.
Among her most visible duties is leading Ball State and Muncie Community Schools' Joint Academic Innovation Council, an initiative to transform the local school district from financially troubled to a national model of academic excellence.
But her "made it" moment dates back to the first professional paycheck she received 25 years ago. "I was so excited that I was able to send my parents $100," Rivera-Mills said. "And I didn't send a check—I got $1 bills. It seemed like so much money!"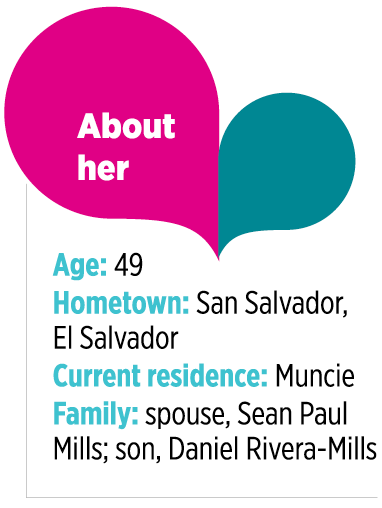 Rising up: She started by teaching Spanish linguistics at Oregon State University and moved quickly into administration, serving in a number of roles, including department chair, associate dean and vice president for academic programs and learning innovation. She moved to Indiana in 2018 to serve as provost at Ball State.
Mentors: "I have been fortunate to have many mentors in my career who took the time to provide advice, brainstorm with me about decisions that would affect my career, and sometimes simply provide a listening ear."
Downtime: "I enjoy watching movies, reading books, listening to music (I collect old LPs and still have a turntable). I also enjoy being outdoors with my family–hiking, biking, taking walks with our dog."
Recommended reading: "Dare to Lead" by Brene Brown. "I think it truly reflects the need for vulnerability in leadership and the strength that comes from vulnerable service to others."
Advice for young women: "Expand what you see as your limits. Prepare yourself by making the most of every opportunity that presents itself even when it is not directly connected to your current path. It is amazing how many of those opportunities and experiences will prepare you for career moves and jobs that may not be in your plan."
Check out more Women of Influence honorees.
Please enable JavaScript to view this content.