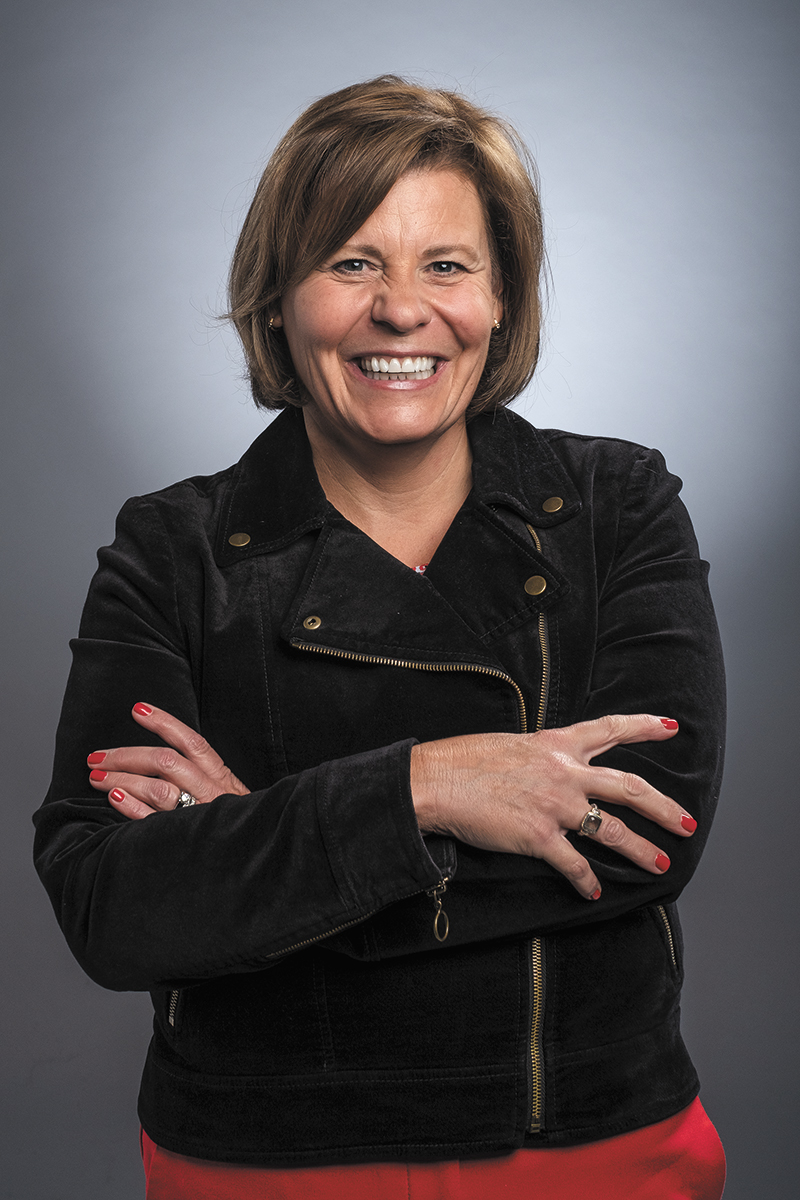 Vice President, Marketing and Communications
Cummins Inc.
Achievements: In her role as vice president of marketing and communications at Cummins Inc., Casto manages a global team of more than 130 that she created in 2017 when she was charged with merging the company's marketing and communications functions. She has shifted the group's thinking from that of an "order taker" to a data-driven team that supports Cummins' global business, creating partnerships with global mainstream media organizations to improve the Cummins brand.
Casto came to Cummins in 2003 as a "black belt" in Six Sigma, a quality-improvement program typically applied in manufacturing settings. But she was brought in to apply it to corporate functions. She eventually rose to the position of director of global community development in Cummins' corporate responsibility group, a job in which she traveled to China, India and Latin America to identify and champion community projects. She also created the Cummins Environmental Challenge grant, a program in which groups of Cummins employees compete for funding for programs that benefit the environment in their communities.
Career track: Casto has a bachelor's in history from Marquette University, but it's her "grit and hustle" and her enjoyment of "fixing things that are performing less than optimally" that she credits with propelling her career. After working on political campaigns early on, she joined the Indiana Department of Environmental Management, where she became chief operating officer and led the agency's response to the largest contamination of a public waterway in Indiana, resulting in an investigation and a $14 million settlement. In between IDEM and Cummins, she was COO of the Indiana Family and Social Services Administration, where she led an experiment to prove that Six Sigma problem-solving methodology could work as successfully in government as it had in manufacturing. "Our first six projects saved the state $3 million."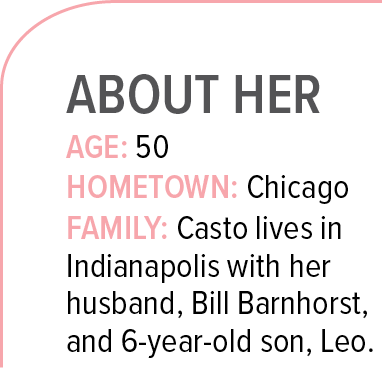 Giving back: Casto is on the Indy Chamber's executive committee and serves on the boards of the Indiana Economic Club and the Indiana Latino Institute.
Mentors and mentoring: Casto has had a number of professional mentors at Cummins, where she also serves as a mentor to others. As a participant in the company's formal mentoring program, she has mentored more than 100 employees in her 17 years at Cummins.
Work/life balance: "I'm not sure I subscribe to balance as you become more senior in your career. When things aren't crazy, or when I'm not navigating a crisis, I take time away. I like to recharge with family and friends at our lake cottage." Some of that time away is spent biking and snow- and water-skiing. "I also refill my tank by reading—as a history major, I much prefer nonfiction over fiction."•
Check out more Women of Influence honorees.
Please enable JavaScript to view this content.