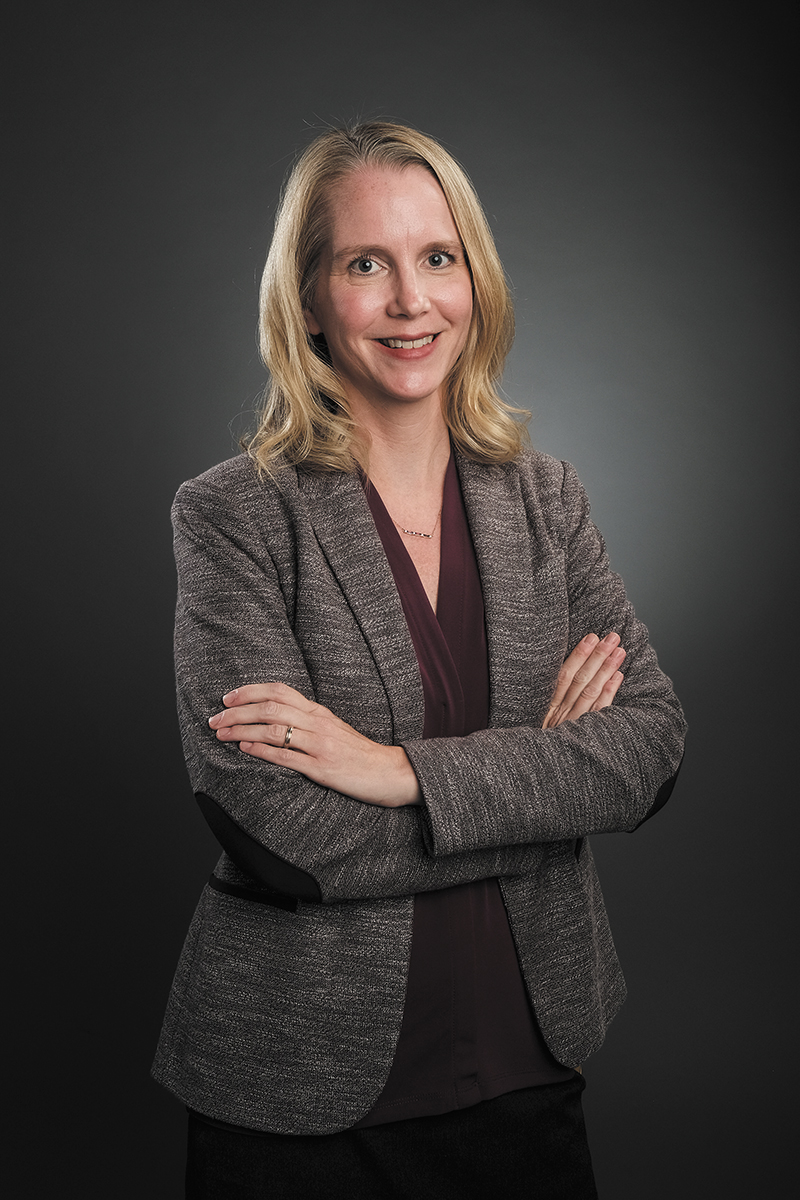 Chief Impact Officer
United Way of Central Indiana
Achievements: As the United Way's chief impact officer, VanSlambrook works to help individuals and families find stability in crisis and gain financial and social mobility. The pandemic elevated the urgency of her work. When COVID-19 hit, she led a collaborative effort to funnel support to human services organizations that are helping those most directly affected by the pandemic. The Central Indiana COVID-19 Community Economic Relief Fund, philanthropy, corporations, and individuals from across the community came together to invest more than $23 million in more than 200 organizations in just four months. "It was gratifying and humbling to be able to connect these funds to support child care for first responders and health care workers, mental health for seniors facing social isolation, meals for people who had recently lost their jobs, and so many others who were struggling in the face of this crisis."
Career track: VanSlambrook earned a bachelor's in social justice, a major she designed, at Saint Mary's College. After graduating, she became an AmeriCorps VISTA worker, spending a year as a community organizer in the Baltimore faith community. She then spent time working for Easter Seals and at Interfaith Hospitality Network. "I realized that, while my motivation was social change, my strongest skills were more business-related."
She returned to school, picking up an MBA and master's of science in social administration from Case Western Reserve University. VanSlambrook, who also holds a certificate in fundraising management from Indiana University's Lilly Family School of Philanthropy, spent a decade leading neighborhood initiatives for Local Initiatives Support Corp. before joining United Way of Central Indiana.
Giving back: VanSlambrook is a steering committee member for Great Places 2020, a place-based project she helped launch when she worked for Local Initiatives Support Corp. She's an advisory board member for the Faith and Action Project and for the Indiana Nonprofits Project, which conducts research about the not-for-profit sector.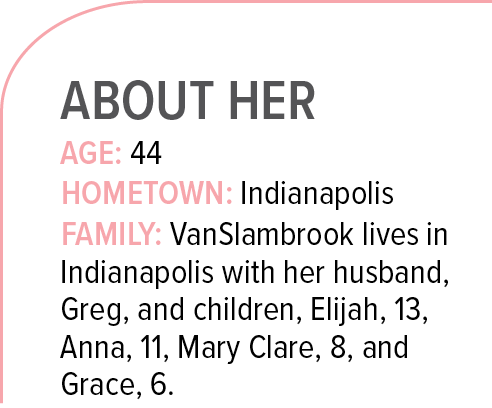 Mentors and mentoring: VanSlambrook named several mentors, including Sherry Seiwert, former executive director at LISC, who "gave me a shot when I first came back to Indy." Today, she counts Ann Murtlow, CEO of United Way of Central Indiana, as an important mentor.
Work/life balance: "I'm not sure that balance is even the right goal. It's more of a pendulum that swings in either direction depending on the need." VanSlambrook spends her free time with her children—riding bikes, attending sporting events, reading aloud and having dance parties. She and her husband recently talked up the 1978 "Superman" movie to their kids, sure that they'd love it, but quickly realized that the special effects weren't of the quality her kids are used to. "We all had a good laugh at how underwhelmed they were."•
Check out more Women of Influence honorees.
Please enable JavaScript to view this content.