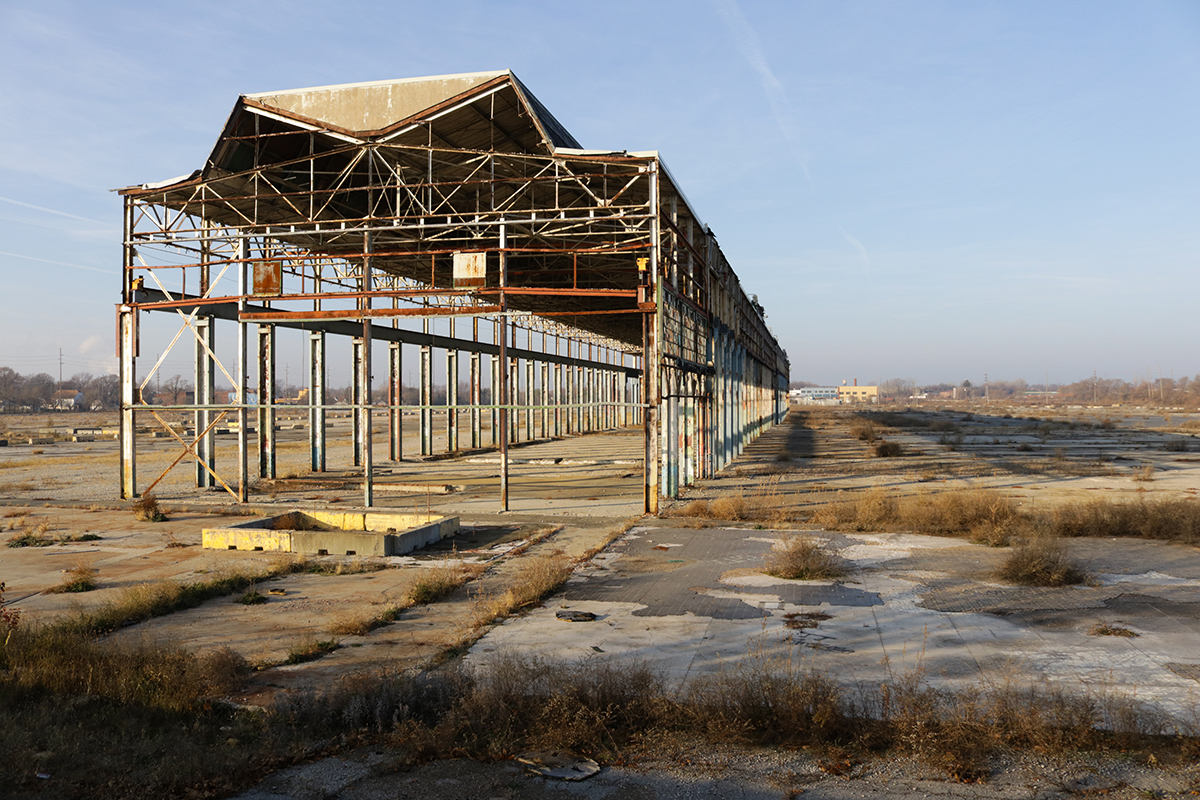 Elanco Animal Health Inc. announced Nov. 4 that it will build a $100 million headquarters campus at the former General Motors stamping plant west of downtown, a move the state has incentivized with more than $86 million in tax breaks plus land for the project.
The blockbuster announcement secures Elanco's future in central Indiana and provide a long-sought reuse for at least part of the stamping plant site, which has been vacant for almost a decade. But the deal is a blow to the city of Greenfield, where Elanco now has its headquarters. The state and company have agreed to work together to find a user for the company's Greenfield space.
Elanco, which spun off from Eli Lilly and Co. in 2018 after more than a half-century, said it selected the site after a "rigorous, multi-state search." The maker of animal vaccines and food additives had been noncommittal in recent months over whether it would keep its headquarters in Indiana.
The state will provide 45 acres of the 91-acre site to Elanco for the headquarters and up to $73 million in conditional tax credits over a 10-year period. The Indiana Economic Development Corp. is also providing up to $4 million in training grants based on the company's commitment to retain 1,623 Hoosier jobs and create up to 573 high-wage jobs.
Overall, Elanco said it plans to invest more than $300 million in its Indiana operations, which the state said will ensure "the Hoosier state is at the center of its future growth and future consolidation." Elanco will retain its manufacturing centers in Clinton, Indianapolis and Terre Haute and plans to center its research and development activity in the state.
Elanco's announcement comes one day after Ambrose Property Group said in a public notice that it had sold the site to an unidentified buyer. That turned out to be the state, which paid $25.5 million for 91 acres.
The sale resolved the year-long legal dispute between the city of Indianapolis and the locally based developer that started after the company withdrew in September 2019 from its $1.4 billion Waterside development on the
103-acre property.
Ambrose's decision to pull back from its Waterside project had left the site's future in limbo. But Elanco says it will begin planning for the downtown site immediately. It expects the project to take two to three years to complete.
Please enable JavaScript to view this content.