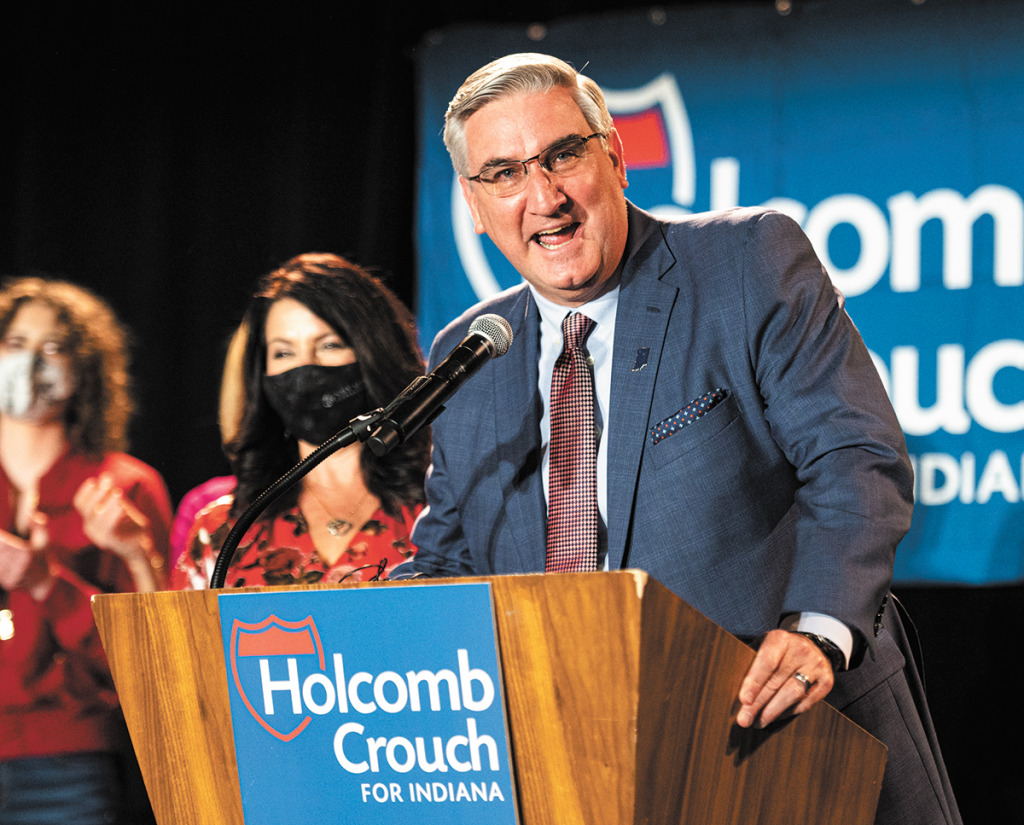 Democrat Woody Myers seemed to have the right credentials to run a formidable Democratic campaign for governor.
But it didn't happen, and Gov. Eric Holcomb ended up cruising to reelection. Holcomb garnered 57% of the vote to win his second term. Myers got just 32%, and Libertarian Donald Rainwater, whose opposition to mask mandates and other pandemic restrictions resonated with many voters, garnered 11.4%.
Myers was the state's first Black gubernatorial nominee from either major political party—a significant milestone in an election year where race was a top issue.
He is also a doctor and former state health commissioner who has experience responding to public health crises—a background that seemed to make him well-suited to play a leadership role in fighting the pandemic.
Even so, Myers never gained traction. Many Democrats had given up hope, weeks before Election Day, of
unseating Holcomb.
Another troubling early sign was the decision by the political action committee of the Indiana State Teachers Association in August not to take a side in the race.
The PAC historically has supported Democrats and had funneled more than $300,000 to Democrat John Gregg's unsuccessful campaign for governor in 2016.
Please enable JavaScript to view this content.