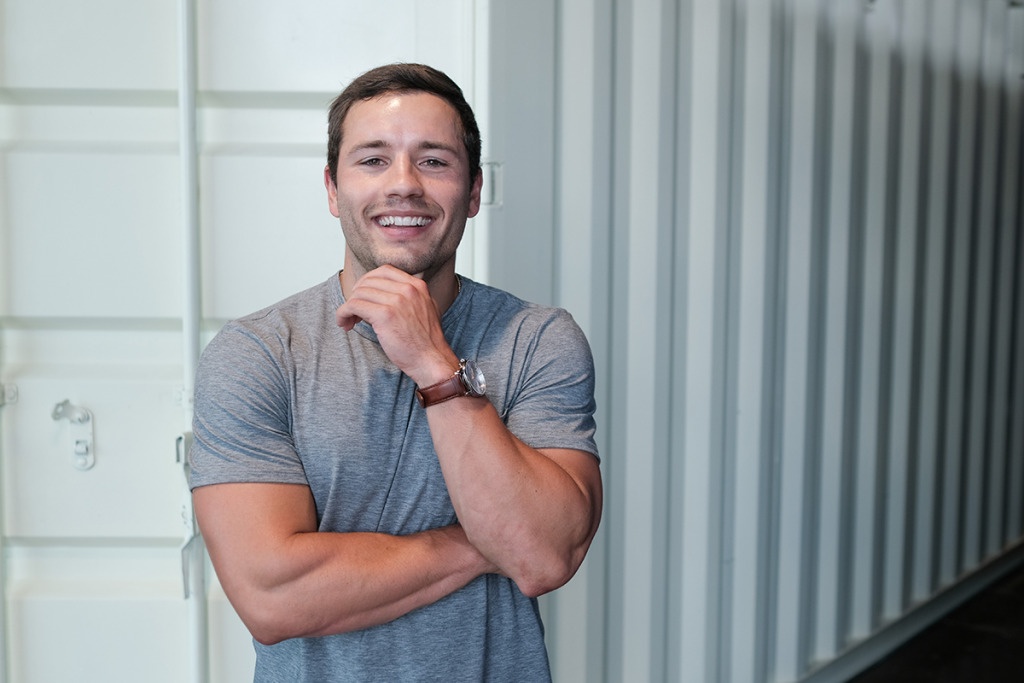 Malomo head of revenue
Eddie Cmehil said no one in his immediate family has worked in the "business world," so he always viewed those jobs as scary, uncomfortable and odd. Now, he's head of revenue at Malomo, a shipment-tracking platform for high-growth merchants, and spends his days managing and coaching the sales team. He was an Orr Fellow when he read an IBJ story featuring founder Yaw Aning as a Forty Under 40 honoree. Once Cmehil met Aning, he knew he was someone he wanted to "learn from, work with and know for the rest of my career." He joined Malomo, Aning's most recent startup, in 2018.

Proud moment in your career? Malomo became extra busy during the pandemic when small businesses were growing more than ever because of online shopping. Businesses faced shipment challenges Malomo could help solve. "It was incredible to see our entire team rise up to the challenge to support these important businesses. We created pricing plans that were more flexible for smaller businesses and approached every conversation with empathy, knowing that we were all going through a rough time."
What have you learned about yourself since joining the workforce? Even though Cmehil's parents didn't work in the corporate world, he still learned much from them that he brings to his job every day. "They taught me how to work hard, how to treat everyone with care and kindness, and the importance of using the talents that have been given to you to reach your full potential."
Where do you see yourself in 10 years? "Generally, I want to use what I've learned through work and outside of work to help the community I grew up in thrive."
Favorite social media platform: Instagram  
Favorite podcast: "Salestuners" and "The Official Saastr Podcast"  
Netflix recommendations: "I recommend you delete Netflix and download Disney+ instead."  
Morning person or night owl: morning 
Go-to coffee order: the "biggest black coffee they got"•
Check out more 20 in their Twenties honorees.
Please enable JavaScript to view this content.