Electric Plus systems manager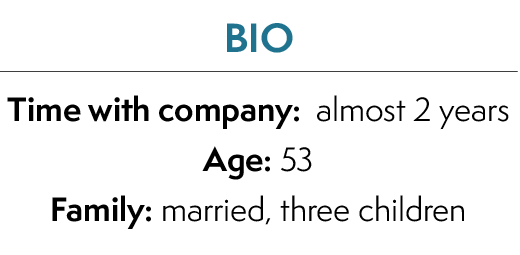 Major company achievements during tenure
Avon-based Electric Plus is a full-service electrical contractor with offices in Kokomo, Lafayette and Bloomington. Gene Burcham has been the systems manager for two years. The company has been in business for 15 years and has recently achieved$100 million in sales.
Before Burcham joined the company, Electric Plus had tried dipping its toe in the technology world over about 10 years but with little success. Burcham brought 30 years of experience in the information and communication industry to his position. Since being hired in 2019, he's grown the department from one to 35.
Challenge faced that only tech people would understand
Keeping up to date because of rapid deployment in technology.
First computer
a Mac that used Apple Talk
The road
He started as a technician with Ameritech, then moved into a supervisor role over technicians before moving to design and management roles.
Go-to websites
Bisci.com, commscope.com
Favorite gadget
iPad
Preferred work atmosphere
"I enjoy working in the office and visiting job sites."
My job would be easier if …
"In the construction industry, IT systems design still seems to be an afterthought in the building design process. My job would be easier if more planning and budgeting was considered earlier in the design phase."
Free time?
building and working with motorcycle race teams•
Check out more CTO honorees.
Please enable JavaScript to view this content.