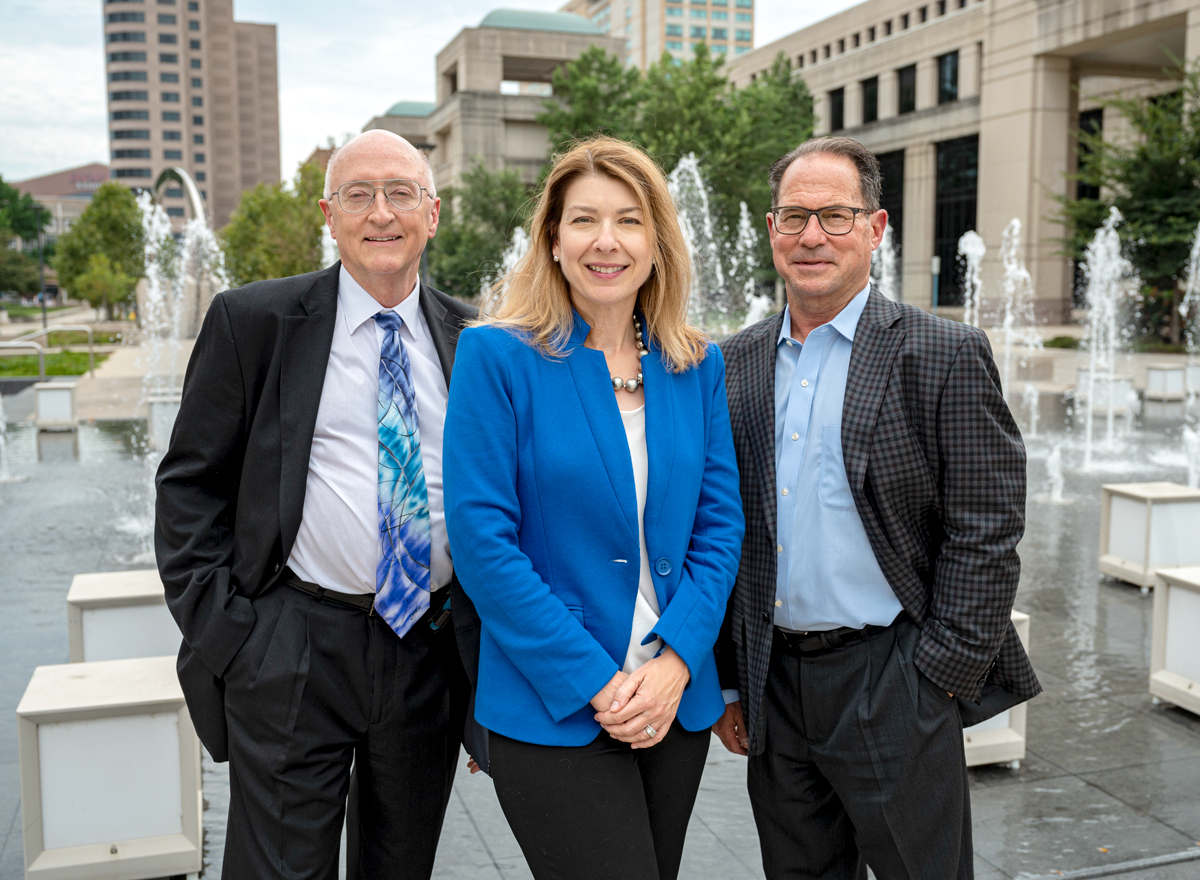 Honoree, Community Achievement in Health Care
Indiana Patient Preferences Coalition
From the time a group of doctors, nurses, lawyers and others came together in 2010 to simplify end-of-life care in Indiana, it took three years to make significant progress. It took another eight to fully reform Indiana's antiquated and confusing end-of-life statutes.
That's what happened earlier this year, thanks to the Indiana Patient Preferences Coalition, a volunteer group that spent almost 10 years educating the Indiana Legislature about the unnecessary suffering forced on Hoosiers and their families at the end of life.
The advance directives overhaul bill, along with legislation the group shepherded in 2013 and 2018, eliminates several barriers to honoring a patient's wishes.
Previously, there was essentially a committee of people—spouses, adult children, parents and siblings—authorized to make decisions. When life-and-death decisions needed to be made quickly, "you'd have a conference in a waiting room," said Dr. David Mandelbaum, executive director of the IPPC and head of palliative care services at Franciscan Health. Disagreements destroyed families, he said. "They'd stop speaking to each other." And it put providers in an awkward position.
Now there's a hierarchy, beginning with the spouse, that spells out who will make decisions when wishes aren't known.
Confusion also existed among patients, families and providers about who was in charge even when patients thought they had spelled that out, said Susan Hickman, a professor at the Indiana University School of Nursing and director of IU's Center for Aging Research at Regenstrief Institute.
Before this year's overhaul, there were two ways to appoint a legal representative, said Hickman, a co-founder of IPPC who started raising concerns about Indiana's end-of-life policies shortly after moving here from Oregon in 2009. Patients might have granted power of attorney to someone a few years ago, then more recently appointed someone else as their health care representative without realizing they first needed to revoke the power-of-attorney privileges.
The legislation that passed unanimously this year combines three separate statutes, clarifies confusing language and simplifies the process for expressing end-of-life preferences. Similar legislation passed the House with overwhelming support in 2020 but died in a Senate committee, a setback that Hickman and Mandelbaum now consider a blessing.
The delay allowed the IPPC to fine-tune the legislation with the benefit of hindsight gained from the pandemic. For example, certain documents can now be signed electronically, allowing flexibility that would have come in handy when the pandemic made meeting in person nearly impossible.
The 2021 legal overhaul completes a process that began in 2013, when the Legislature, at IPPC's urging, created the Physician Order for Scope of Treatment form, or POST, a document that limits the measures providers can take to save a patient's life.
The legislation updates that form and gives Hoosiers access to other widely used directives that have become commonplace since 2013. Five Wishes, for example, is a popular advance directive form available online. Before this year, Indiana was one of only six states that didn't allow residents to take advantage of the form.
That's just one of the many features of the 2021 legislation that Hickman and other advocates believe will help Hoosier families.
"The legislation adds so much flexibility that didn't exist before," she said.•
Please enable JavaScript to view this content.