Indianapolis lost several influential business, media, political and civic figures this year, including some of the biggest names in local sports history.
Here's a look back at some of the notable local deaths IBJ covered in 2021: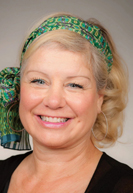 ◗ Jill Ditmire, a multifaceted broadcast and print journalist who spent most of her three-decade-plus career in Indianapolis, died unexpectedly in January at 56. Ditmire filled many roles as a journalist, including TV anchor and radio host, reporter, and producer of her own programming. She worked at almost every TV station in Indianapolis before becoming a fixture at WFYI Public Media.
◗ Susan Bayh, Indiana's former first lady, died at 61 in February after nearly three years of brain cancer treatments. She was best known for her marriage to former governor and U.S. Sen. Evan Bayh, but she also had an active career as an attorney, educator and corporate board member.
◗ Bobby "Slick" Leonard, who coached the Indiana Pacers to three American Basketball Association championships and served as the team's color commentator for three decades, died in April at age 88.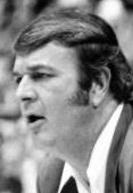 Leonard led Indiana University to a national championship as a player in 1953 and played seven seasons in the NBA before becoming a coach and broadcaster, but younger generations will long remember him for his catchphrase "Boom Baby!" after Pacers 3-pointers.
Leonard is a member of the Naismith Memorial Basketball Hall of Fame and the Indiana Basketball Hall of Fame, and was the first person inducted into the Indiana University Sports Hall of Fame.
◗ Terry Curry was elected to an unprecedented three terms as Marion County prosecutor before stepping down in 2019 during his battle with prostate cancer. He was 72 when he died in June. A Democrat, Curry also served two terms as deputy prosecutor under Stephen Goldsmith, a Republican.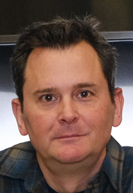 ◗ Greg Hardesty, who died in June at age 52 after a battle with acute lymphoblastic leukemia, was a central figure in Indianapolis' culinary scene.
The five-time James Beard Foundation Great Lakes region semifinalist built his reputation at a series of well-regarded local restaurants, including Recess in Meridian-Kessler, Elements on Mass Ave and H2O Sushi near Broad Ripple.
Hardesty was known for launching the careers of many other well-known local chefs who worked for him before opening their own restaurants, including Jonathan Brooks, Neal Brown and Abbi Merriss.
◗ Nick Iaria, who is credited with turning Iaria's Italian Restaurant into one of the city's landmark eateries, died in June at age 75. Under his direction, the business grew from a neighborhood eatery into a nationally known Italian restaurant frequently visited by celebrities and sports figures.
◗ Jerry Harkness, who died in August at 81, led Loyola University Chicago to a racial-barrier-breaking national college championship in basketball in 1963 and was a civil rights pioneer in Indianapolis well after his playing career.
In 1967, he became an original member of the Indiana Pacers, who began play in the American Basketball Association that year.
After basketball, he went on to a successful career in business, fundraising, broadcasting and civic work, usually as a trailblazer in his endeavors.
◗ Bob Jenkins was heard for more than five decades on the Indianapolis Motor Speedway Radio Network, including as chief announcer from 1990 through 1998.
He was one of the first on-air employees of ESPN when it launched in 1979. And for more than 20 years, Jenkins was the lead voice of NASCAR races on ESPN and ABC, including the first seven Brickyard 400s at IMS. He died in August at 73 after battling brain cancer.
◗ Robin Miller, who died of cancer in August at age 71, covered motorsports for The Indianapolis Star for 33 years.
The outspoken journalist also worked for Autoweek, Car and Driver, ESPN and Speed before becoming a senior writer for Racer magazine and its website. And he served as an analyst for IndyCar coverage for Versus and NBC Sports Network.
"Racing has lost one of its most well-respected journalists and most beloved personalities," IMS owner Roger Penske said after Miller's death.
◗ Cal Burleson, who spent 45 years with the Indianapolis Indians, including 16 as general manager, died in November at age 71 from complications from cancer.
Burleson joined the Minor League Baseball team in 1975 as a ticket manager and worked his way up to the top executive spot. He was named GM in 1998 and held that role through 2014. He was honored two times as the International League Executive of the Year.•
Check out more year-in-review stories from 2021.
Please enable JavaScript to view this content.