Troubled Indianapolis-based casino company Spectacle Entertainment was at the center of multiple controversies in 2021, from its top executive being forced out to losing stakes in two new casino projects.
In March, the Indiana Gaming Commission forced Spectacle CEO and Centaur Gaming CEO Rod Ratcliff to give up his ownership stake and state casino license. Ratcliff had been a heavyweight in Indiana's gambling industry for more than a decade.
Ratcliff and the commission reached a settlement agreement that prevents him from having any involvement in Indiana's gambling industry and requires him to sell his remaining casino ownership shares.
Officials began investigating Spectacle and Ratcliff in early 2020 after the filing of criminal charges in an alleged campaign contribution scheme involving a longtime business partner, former Spectacle Entertainment Vice President John Keeler. Ratcliff has not been charged with a crime.
The pending charges against Keeler threw a wrench in the company's projects for a Gary casino and a new casino in Terre Haute.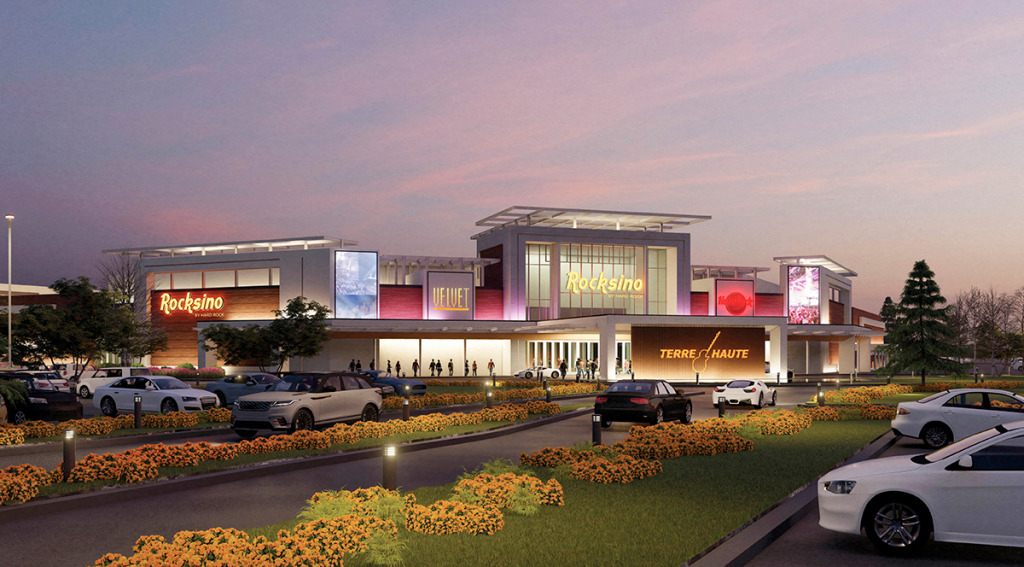 Centaur owned and operated the state's two horse-track racing casinos until selling the Anderson and Shelbyville properties to Las Vegas-based Caesars Entertainment in 2018. Spectacle Entertainment operated until this year the Majestic Star I and Majestic Star II casinos on Lake Michigan and partnered with Florida-based Hard Rock International to construct a $300 million land-based casino in Gary to replace those riverboats.
The $300 million Hard Rock Casino North opened in Gary in May, but Spectacle had to give up 85% ownership to Hard Rock, which was already operating the casino, in August.
In Terre Haute, the Gaming Commission forced Spectacle last year to give up ownership of that project to Terre Haute businessman Greg Gibson. The commission then revoked the license from Gibson's holding company this June, saying the company had financing problems and had failed to establish an executive team to move forward with the project.
In November, the comission voted to give the license to Churchill Downs for a $240 million project known as the Queen of Terre Haute, to be built on nearly 21 acres of land on Honey Creek Drive west of the Haute City Shopping Mall,
Meanwhile, the commission's executive director, Sara Gonso Tait, who led the investigation into Spectacle and the petition to ban Ratcliff from the industry, said she would step down.
Greg Small, who served as general counsel for the commission, was chosen to replace Tait.•
Check out more year-in-review stories from 2021.
Please enable JavaScript to view this content.