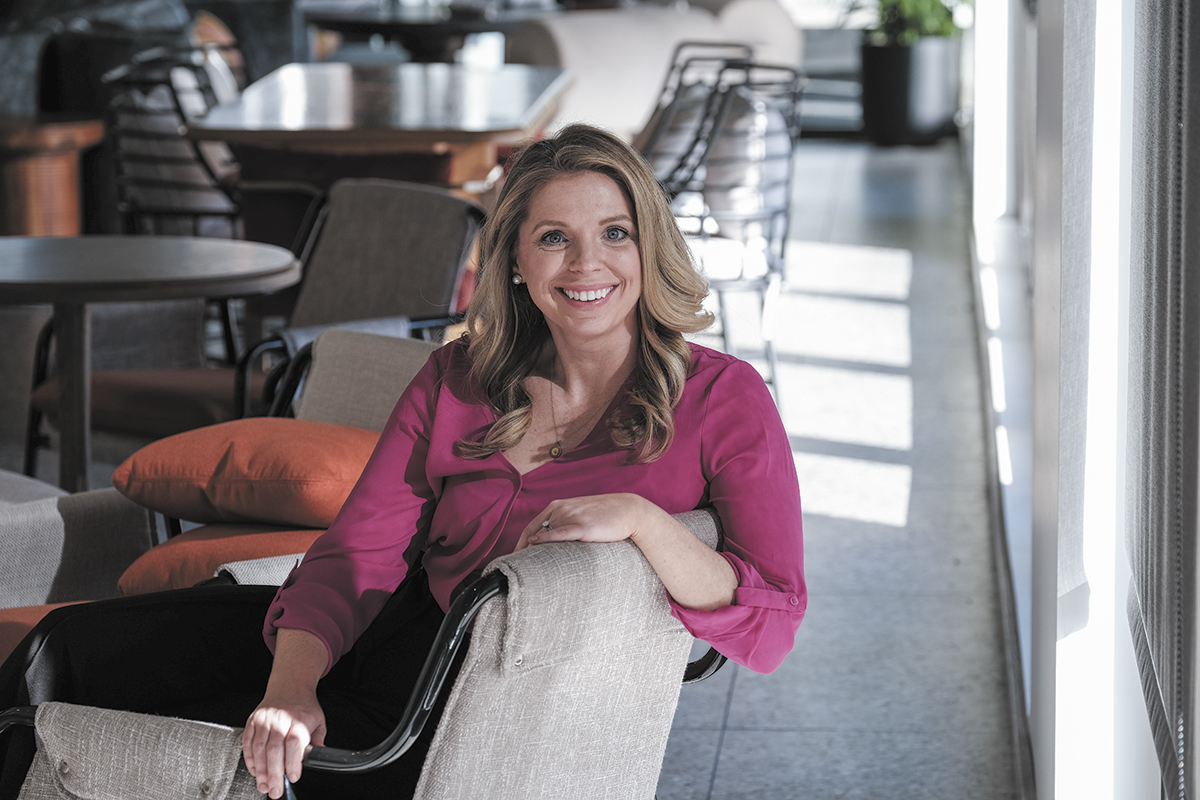 Vice President, Regional Economic Development, Indy Chamber

Sarah Iglehart leads the Indy Partnership, a business unit of the Indy Chamber, which focuses on business and talent attraction to the nine-county Indianapolis region. She also oversees Accelerate Indy, the chamber's regional economic development strategy. While in her role, central Indiana has announced more than 22,000 new jobs and $3.9 billion in capital investment, connected with 286 site consultants, and was designated the No. 1 metro area for projects per capita in 2020 by Site Selection magazine.
Getting here: Iglehart interned for the Daviess County Economic Development Corp. and the Bloomington Economic Development Corp. while in college. After graduation, she moved to Chicago to work for Crowe Horwath LLP in its government consulting practice. She transferred to Indianapolis in 2012—continuing to work for Crowe—then became senior project manager for the Indiana Economic Development Corp. She joined Indy Chamber in 2016.
First job: hostess/busing/waitress/cashier/worked in the bakery at the Gasthof, an Amish restaurant in her hometown
Proud moment: Developing inclusive economic development strategies. "My work on the Indianapolis Inclusive Incentives Strategy later led to the creation and retention of 7,982 good and promising jobs and to being invited to present as a subject-matter expert on inclusive economic development at national conferences in 2018 and 2019."
Influential people: Her sisters, Angie Wehmeier, Amy Downer and Maria Colvin. "They each inspire me in different ways every day. They are extraordinary mothers, expressive creatives, and my very best friends that have supported me in each new chapter and phase of life."
Givebacks: board member, vice chair and development committee chair, The International Center; board member, Speak Easy, American China Society of Indiana; advisory board, YMCA at the Athenaeum
Downtime: Family time at Newfields and The Children's Museum of Indianapolis, caffeine fixes at Command Coffee and travel (Spain is her favorite location so far). She's also a licensed real estate agent, so she enjoys checking out real estate around the Indy region.•
Correction: This profile has been updated to correct the spelling of Sarah Iglehart's name. See all of our corrections here.
Check out more Forty Under 40 honorees.
Please enable JavaScript to view this content.