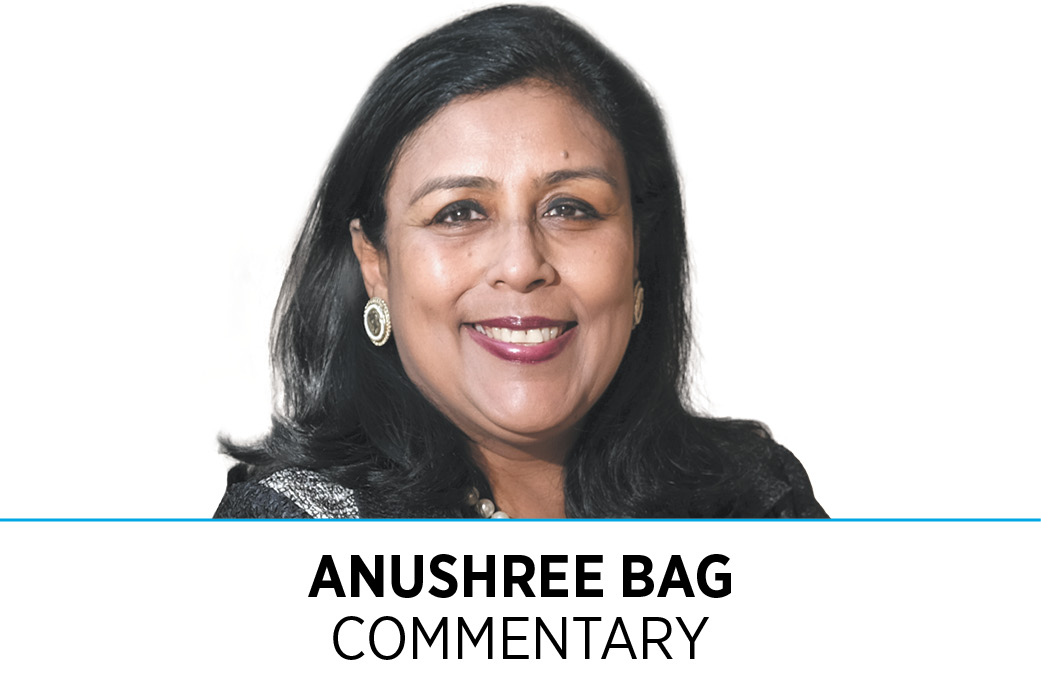 Women hold only 25% of computing roles, according to data from the National Center for Women & Information Technology, and the number is much lower in senior roles. In the public sector, only 18% of state chief information officers are women. Given that women represent 50% of the population, these numbers reflect a serious underrepresentation of women in the technology sector, especially in the upper echelons of management.
A McKinsey study published in September 2018 reported that the lack of gender diversity carries with it a major opportunity cost, for both individual tech companies and the entire sector. Diverse teams, including those with greater gender diversity, are on average more creative and innovative and, ultimately, are associated with greater profitability.
There are several compelling reasons to make technology careers more attractive for women.
◗ Design inputs: Design and engineering teams greatly benefit from gender-diversity perspectives. Products that are designed by men, with just men in mind, can have a plethora of inconveniences and negative consequences for women users. Until recently, seatbelts and car safety crash tests did not account for measurements of a woman's body, and body armor for policewomen was ill-fitting because it was designed for a man's body.
When women are part of the team designing tech gadgets, it is much more likely that considerations will be made to ensure that the gadgets appeal to women buyers. Such as, a smartphone that is not too large for a woman to grip, a smart watch that is sized correctly for a woman's wrist, and a voice-activated device that is able to recognize a woman's voice with high accuracy.
◗ Making use of mental abilities: An often-overlooked competency in women is their skill in solving puzzles. The Code Girls were a group of more than 10,000 women who served as cryptographers (code makers) and cryptanalysts (code breakers) for the U.S. military during World War II. These women continually broke the ever-changing and increasingly complex systems used by the Axis powers to shroud their messages in secrecy. The vital intelligence these women provided to the U.S. Army and Navy allowed the military to not only keep many American troops out of harm's way but also to ensure the country emerged from war victorious.
In recent times, the points of possible attack for cybersecurity have proliferated, and ransomware attacks are at an unprecedented high. Cybersecurity teams should include women, so their logical and analytical skills can be used to detect cyberthreats and prevent/contain significant cyber breaches.
◗ Human approach: With the explosion in the demand for digital services, the role of the chief information officer has evolved to that of a broker, who is not only able to deliver integrated IT services that enable business goals, but who also has emotional intelligence—an empathetic listener, an influencer, a collaborator who remains calm during times of turbulence, and someone who inspires and builds high-performing teams through coaching and mentoring.
A 2016 Korn Ferry study reported that "women score higher than men in 11 of 12 key emotional intelligence competencies." "The data suggests a strong need for more women in the workforce to take on leadership roles," said Daniel Goleman, author of the New York Times bestseller "Emotional Intelligence and Social Intelligence: The New Science of Human Relationships."
Given the correlation between high emotional intelligence and leaders who deliver better business results, there is a strong case for organizations to find ways to identify women who score highly on these competencies and to create leadership opportunities for them. It is not an altruistic move; rather, it's a good business strategy.
◗ Talent access: According to the Pew Research Center, women in the United States have outpaced men in college graduation rates. Despite the high graduation rates, the percentage of women graduating in STEM fields is low, which can often be attributed to the incorrect perception that successful tech careers can only be built by introverts who are surrounded by wires and machines and spend long hours writing millions of lines of code while eating stale pizza. This image is particularly unattractive to young women, and the tech sector is at risk of losing out on a significant talent pool.
There is a clear need for dynamic women in technology leadership roles who can serve as role models and help change the narrative. We can be what we can see. It is worth the efforts to inspire young women to consider technology careers through telling stories about diversely successful women in technology. Women such as Gladys West, a mathematician and the pioneer of global positioning systems; Anne Wojcicki, founder of DNA-testing technology company 23andMe; Lauren Gardner, an engineer and epidemiologist who created the Johns Hopkins COVID dashboard; and Whitney Wolfe Herd, the founder and CEO of technology-based online dating company Bumble.
◗ Untapped market: There has been very little progress in innovating products that, by definition, only women buy, such as feminine hygiene products, ovulation tracking tools/apps, breast pumps, etc. There is money left on the table. Women in tech leadership roles would identify with the need for modernization in these products and would be perfectly positioned to lead innovation in ways that would make a difference for women consumers.
Because of the pandemic, many tech companies have created flexible work programs that are favorable toward attracting and retaining women, such as expanding programs for backup child care and paid family caregiver leave, free mental health counseling, etc.
While such progress is encouraging, we still have a long way to go. Organizations need to stay committed not only to hiring competent women in technology roles, but also to enabling, empowering and elevating women in ways that allows them to multiply their own impact and blaze the trail for others.•
__________
Bag is executive director of enterprise GRC and resiliency services for the state of Indiana and is the founder of government women in technology.
Please enable JavaScript to view this content.