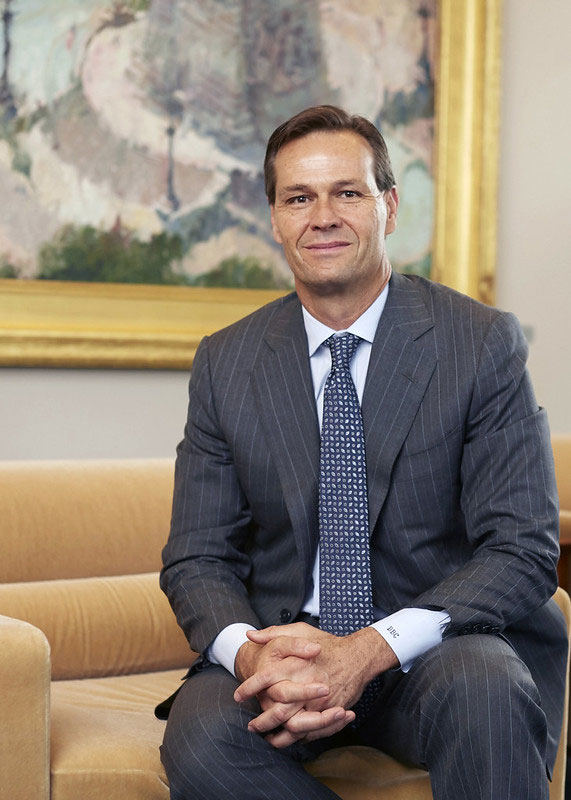 Brad Chambers' first full year as Indiana's commerce secretary started with lobbying the Legislature for innovation districts, was packed with high-tech jobs announcements and included traveling the globe with Gov. Eric Holcomb.
Chambers won legislative support for a bill meant to modernize the state's economic toolkit, in part by authorizing innovation development districts that could be used to land megaprojects.
Even as those negotiations were underway, though, the Indiana Economic Development Corp. that Chambers leads was quietly amassing land in Boone County for what it would eventually call the LEAP Lebanon Innovation and Research District, with LEAP short for Limitless Exploration/Advanced Pace.
Then in May, Holcomb and Chambers announced the district's first tenant: Eli Lilly and Co., which plans to invest $2.1 billion to build two manufacturing sites and employ up to 500 people.
Also that month, Netherlands-based carmaker Stellantis NV announced that it has signed an agreement with South Korean renewable battery company Samsung SDI to build a $2.5 billion electric-vehicle battery plant in Kokomo, which is expected to open in 2025 and create up to 1,400 jobs.
The IEDC offered what is believed to be the biggest incentive package in state history, with tax credits and investments totaling at least $186 million, some of which would go to the companies and some to pay for infrastructure for the project.
Those announcements came just before Chambers and Holcomb hosted the state's first Global Economic Summit, with delegates representing more than two dozen countries as well as business executives from around Indiana. The IEDC announced at the event that it would launch an Accelerating Microelectronics Production & Development task force. 
Other big economic development announcements this year included:
Taiwanese semiconductor giant MediaTek announced in June it would create a semiconductor design center in the Convergence Center for Innovation and Collaboration within the Purdue University Discovery Park District in
West Lafayette.
Minneapolis-based SkyWater Technology announced in July plans to build a $1.8 billion state-of-the-art semiconductor research and development and production facility at Purdue University, supported by 750 high-wage jobs.
Detroit-based General Motors Co. announced in September a $491 million investment in its Grant County operations as part of a push toward electric vehicle production.
In addition, Chambers joined Holcomb on economic development trips to Slovakia and Israel in March; Sweden, the United Kingdom and Monaco in April; Taiwan and South Korea in August; Germany and Switzerland in October; and Egypt in November.•
Check out more 2022 Newsmakers.
Please enable JavaScript to view this content.