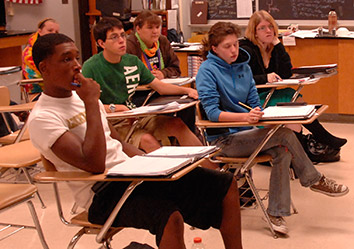 Education proposals that could bring sweeping changes to Indiana schools are picking up steam.
Leaders of a school choice group and the Indiana Public Charter Schools Association are slated to be at the Statehouse Monday to talk about public support for proposals such as vouchers that would use taxpayer money to help send children to private schools. On Tuesday, Republican Gov. Mitch Daniels could push some of the education changes he backs in his State of the State address.
Some Democrats are also pushing education changes. A new advocacy group called Indiana Democrats for Education Reform launched a website Friday outlining their agenda. They support some items pushed by Daniels, such as allowing a majority of a school's parents to petition for new school leadership if the school is failing.
Click here for more about Daniels' focus on education reform.
Please enable JavaScript to view this content.