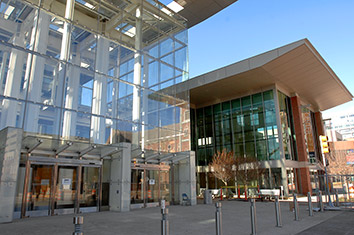 An Arizona-style proposal to crack down on illegal immigration has sparked protests from convention groups who say they'll avoid Indianapolis if the measure becomes law.
The Presbyterian Church's Bi-Annual Conference has notified the Indianapolis Convention & Visitors Association that it will not hold its July conference here as scheduled if the proposed law takes effect, The Indianapolis Star reported.
Another group says it would avoid Indianapolis in the future if the bill passes.
"It's a stupid law," said Jerry Powell, president of Portland, Ore.-based Resource Recycling, which has an August conference planned in Indianapolis.
Republican Sen. Mike Delph's bill would require state and local police to ask a person they have stopped for a violation for proof of legal residence if the officer has a "reasonable suspicion" the person is not a citizen or is in the country illegally. It also contains penalties for businesses that hire illegal immigrants.
Powell said his conferences typically draw about 50 Hispanics among an average of 1,200 attendees.
"I'm not going to have them harassed by an ethnicity filter," he said.
Supporters of the measure say illegal immigrants strain schools, medical care and social services and undercut Indiana workers at a time of high unemployment. Opponents argue the bill would hurt Indiana businesses and say it would send a wrong message about the state's attitudes and could lead to racial profiling. Those opposing the measure include Eli Lilly & Co. and Columbus-based engine maker Cummins.
Spokesman Chris Gahl of the Indianapolis Convention & Visitors Association said the group has "growing concern" about the impact of the bill if it becomes law.
The bill has passed the Republican-ruled Senate and is awaiting action in the House, where business has stalled because of a boycott by House Democrats.
Please enable JavaScript to view this content.