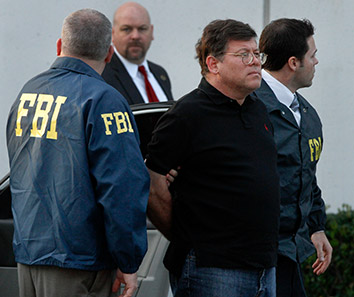 A federal magistrate in California has delayed until Monday a detention hearing for Tim Durham, a former Indiana businessman accused of running an elaborate Ponzi scheme that defrauded investors of more than $200 million.
U.S. Attorney's spokesman Thom Mrozek in Los Angeles said in an e-mail message that Durham's Thursday hearing was delayed under an agreement between prosecutors and Durham's attorney.
He says Durham asked for more time to prepare his request to be released on bond from a federal detention center.
Durham and two other executives at Akron, Ohio-based Fair Finance Co. were arrested Wednesday after being indicted on 12 felony counts, including conspiracy to commit wire and securities fraud, wire fraud and securities fraud. They're accused of defrauding about 5,000 investors in Akron, Ohio-based Fair Finance Co. of more than $200 million and using the money for loans to themselves and related entities.
Please enable JavaScript to view this content.