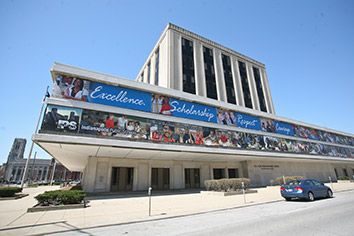 Some 350 teaching jobs are being eliminated by the Indianapolis Public Schools in a move officials blame on declining enrollment and state funding cuts.
The district's board voted 5-2 Tuesday night to approve the job cuts, which include the layoffs of about 270 teachers and others through retirements or resignations.
The job cuts are part of about $20 million in budget cuts by the state's largest school district with some 33,000 students. District officials say that since 2009 the full-time teaching staff has been cut by almost 30 percent.
District Superintendent Eugene White says similar cuts could be forced again next year if enrollment declines continue.
The district is eliminating 23 administrative positions for next school year, but board member Andrea Roof says she wanted more cuts at the top.
Please enable JavaScript to view this content.