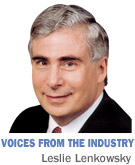 This year marks the centennial of Carnegie Corp., the foundation endowed by steel magnate Andrew Carnegie to use his wealth—the equivalent of nearly $3 billion today—"to promote the advancement and diffusion of knowledge and understanding."
Best known for his gifts to create public libraries (164 of which were built in Indiana, the most in any state), Carnegie was not the first businessman to be generous with his money or to establish a foundation. Marred by bloody fights with labor unions, his own record as an industrialist was far from spotless.
But his views on giving—expressed in two essays usually referred to as the "gospel of wealth"—made him perhaps the most influential advocate for social responsibility by successful corporate leaders in American history.
Yet, ironically, what Carnegie is most often remembered for urging them to do, he himself failed to achieve. And his ideas about what they should support are now largely forgotten, even though they remain just as relevant today.
In his essays, Carnegie insisted that successful businessmen had a duty to give their fortunes away during their lifetimes.
"[T]he day is not far distant," he wrote, "when the man who dies leaving behind him millions of available wealth, which was free to him to administer during life, will pass away 'unwept, unhonored, and unsung,' no matter to what uses he leaves the dross which he cannot take with him." About such people, he judged, "the public verdict will then be: 'The man who dies thus rich dies disgraced.'"
This is the part of Carnegie's message that is most often invoked now, including by Bill Gates and Warren Buffett in their widely publicized efforts to get other billionaires to pledge to donate most of their money to charity.
However, though he tried mightily, Carnegie fell short of his own goal. His wealth increased more rapidly than he could give it away. That is why, in his
76th year, he put the balance into a foundation and let its directors spend his fortune as they deemed best. (In short order, they ended his library gifts.)
History does not record whether Carnegie felt he had died "in disgrace," though after a century of grant-making, the organization he set up has compiled an enviable record of accomplishment.
Carnegie was so intent on using his fortune for philanthropy largely because he believed that the accumulation of corporate wealth was creating a new kind of political problem. Having come to the United States as a poor, uneducated immigrant, Carnegie never doubted that he was entitled to all he earned, but acknowledged that many others might have as much ability as he did, yet lack the opportunities to succeed he had received.
As a result, he fretted, they might be inclined to support changes in public policies to promote greater redistribution of income, but which would also undermine the health of the American economy.

Carnegie
Philanthropy, as Carnegie saw it, was a means of preventing that from happening. By using their wealth "to produce the most beneficial results for the community," those who enjoyed the fruits of the economic system could ensure that the rest of society gained, too.
As much as he appreciated his own talents, Carnegie recognized that his good fortune was also a "joint product" (as he would later write) with many others, including his employees, customers, suppliers and, not least of all, the political community, which consented to the laws governing economic activity. To all of them, he believed, the "man of wealth" had an obligation, which could best be discharged through returning his money to public uses.
Not merely any kind of giving would do. Carnegie's essays were as much a critique of philanthropy as it was then practiced as they were an argument for its importance and urgency.
"Of every thousand dollars spent in so-called charity to-day," he wrote, "it is probable that $950 is unwisely spent—so spent, indeed, as to produce the very evils which it hopes to mitigate or cure."
The problem, as he saw it, was "indiscriminate charity": providing help to people who were unwilling to help themselves. That sort of philanthropy—"alms-giving," in his opinion—rewarded bad habits instead of encouraging good ones.
To underscore the point, Carnegie devoted the second of the two essays he wrote to the "best fields for philanthropy," which included supporting universities, libraries, hospitals, meeting halls and recreational facilities. Simply giving money to the needy was not on the list.
Few now invoke this part of Carnegie's "gospel," although, after a century, it continues to be important. Today's leaders would do well to remember his message.
Corporate citizenship and social responsibility are made possible by the American political and economic system—and are best exercised when they enable others to benefit from it.•
__________
Lenkowsky is a professor with the Center on Philanthropy of Indiana University. A version of this appeared in the January issue of Philanthropy magazine. Views expressed here are the writer's.
Please enable JavaScript to view this content.