A recent change in leadership at Carmel-based Merchants Affordable Housing Corp. has turned the not-for-profit's attention to creating more units, both near and far from home.
Merchants Affordable Housing Corp. is a not-for-profit affordable housing developer that owns more than 2,580 units in central and northern Indiana. But a recent influx of government subsidies and the staff's growing capacity has its new president and CEO eyeing expansion.
Bruce Baird's first day was Aug. 23, but he's already talking about increasing the organization's goal of owning 3,500 units by 2023.
In addition, he's considering a proposed affordable housing project in South Carolina. If Merchants is awarded money for the project from the U.S. Department of Housing and Urban Development, construction on the organization's first out-of-state project could start next year.
"That's become my passion, my mission: to make sure high-quality, affordable development, communities, apartments and mixed-use developments are available to everyone," Baird said. "In all neighborhoods, everywhere."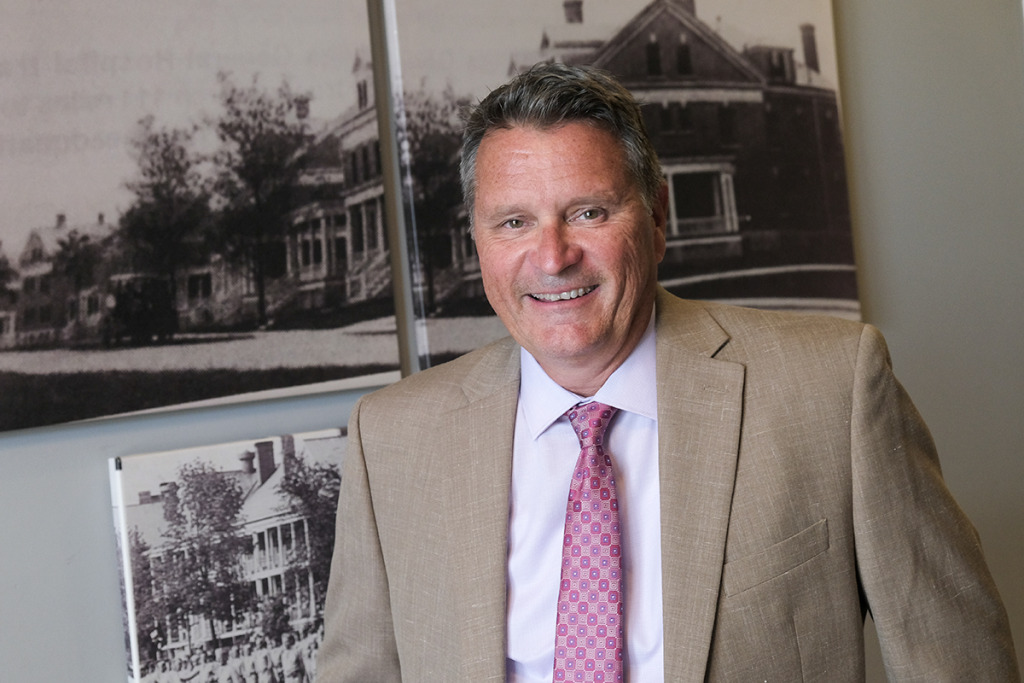 Though it has a close relationship with and shares space with Merchants Bancorp, a publicly traded bank holding company, Merchants Affordable Housing Corp. is a non-affiliated legal entity governed by a separate board. The not-for-profit was formed in 1987 as Kenwood Place Inc. for the development of a 74-unit, subsidized elderly housing project in Indianapolis.
Baird joined Merchants Affordable Housing Corp.'s board in 2014, and even served as its chair in 2019. But that wasn't the start of his involvement in the industry. He's held leadership positions with Insight Development Corp., Indianapolis Department of Metropolitan Development and the Indianapolis Neighborhood Housing Partnership.
Merchants Affordable Housing has grown from four employees in 2018 to a staff of 16, and it's currently serving as Indianapolis' steward for more than $7 million in federal CARES Act rental assistance funds. However, it's the connections Baird made while working in those previous roles that past and present co-workers are most excited about.
Greg Stocking, the organization's vice president of rental assistance programs, said he's excited for Baird to increase the not-for-profit's internal capacity so it can do more good externally.
"I think he comes with the right background and relationships to shepherd us through this exciting next period," Stocking said. "It's a lot of momentum."
Housing as a wheelhouse
Baird has spent his career working for institutions focused on housing affordability. Most recently, he served as chief operating officer for Renew Indianapolis Inc., a not-for-profit formed in 2014 from the city's Indianapolis Land Bank office.
"My entire career really has been in community development, neighborhood development work—primarily in Indianapolis," Baird said. "I've really gained a very good understanding of city workings and how to navigate that world, that side of it."
Baird became executive director of Renew Indianapolis in 2017 to help return vacant and tax-delinquent properties to the tax roll. In January 2020, he oversaw the organization's merger with King Park Development Corp.—another not-for-profit founded in 1987 that was dedicated to improving housing, economic development and quality of life in the King Park area.
It was at Renew Indianapolis that Baird developed sales programs to demolish more than 400 blighted homes and increase land bank property sales by 300%.
"We got that done in sort of record time. Then, we had those vacant lots available," Baird said. "We went on to have record sales within the land bank over a four- to five-year period."
Before that role, Baird served as president of the Indianapolis Housing Agency's development arm, Insight Development Corp. He said there were strong federal government supports for renovating and building affordable units at the time, so the agency was able to do some remarkable things.
"It was about $150 million of development that had to be done in three to four years. It was a very, very busy time. It's had a lasting impact," Baird said. "I'm very proud of the units we built and renovated during that time. It was challenging, difficult and exhausting, but it was also fun and rewarding."
Stocking had heard of Baird's reputation when he was hired at the city as a HOME grant coordinator in 2010, but the two eventually came to know each other as Stocking moved on to the Indiana Housing and Community Development Authority before joining Merchants Affordable Housing Corp. almost three years ago.
"I was really excited to come to Merchants and have him as a board member, because it was a good opportunity to have his voice—not only on the development side but for working creatively with other people in the industry," Stocking said.
New responsibilities
In his new role, Baird will be responsible for overseeing the organization's ongoing asset management. That includes securing new sources of funding for future property acquisitions while establishing key partnerships with company stakeholders, industry regulators and more.
Baird said that, during his career, he's learned not only how to use low-income housing tax credits to develop affordable housing but also that he likes to do it—and that it's important to community justice. Often, that means providing people with more than just housing.
"One of the things that differentiates [Merchants Affordable Housing Corp.] from other developers is that we have a very significant and strong devotion to supportive services for the residents of our communities," Baird said. "Wherever possible, we try to make sure there are service supports so our residents can be self-sufficient."
Those supports include food delivery programs, on-site day care centers, partnerships with Indy Urban Acres for fresh-produce programs and more.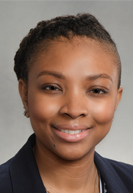 Kazmyn Ramos, Merchants Affordable Housing Corp.'s director of services, said the organization's role can be a little confusing. Unlike other developers, the not-for-profit hires management firms to run its properties. Merchants Affordable Housing oversees those management companies to ensure they achieve its goals of attaining and retaining housing for residents who are at or below 80% of the area median income.
Ramos worked as a community care coordinator for one of those companies before joining Merchants. Now, she's spearheading the wraparound services Merchants Affordable Housing provides to tenants.
"As an organization, we're constantly looking at the barriers that different groups of people face to affordable housing," she said. "Just giving people housing, if they have other needs, doesn't set them up for success."
When COVID-19 hit, Ramos said, those services could be as basic as finding hygiene products that were scarce or replacing access to the internet when libraries closed.
Ramos had heard of Baird only by reputation before he came to Merchants. But she said she was immediately able to tell that he cares about those wraparound services.
"We know he gets it, that housing is not the end-all, be-all," Ramos said. "His ability to utilize his social capital in the community and make impacts on affordable housing is important to us. He has the ability to make sure that our staff is constantly learning and finding out ways to do what we're already doing in even more effective ways."
That will be key as the organization looks to grow, she said. But it's not growth for growth's sake.
"The difference is, we are a nonprofit organization. So, our focus is not on acquiring properties for financial gain as a main driver," Ramos said. "Our main driver is mission-focused, and that's on maintained affordability."
New partners, projects
The organization's growth plans took a new form last November, when Merchants Affordable Housing partnered with the city of Indianapolis and the Coalition for Homelessness Intervention and Prevention to launch HomeNow Indy.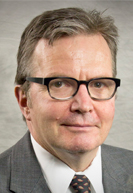 Rodney Stockment, the Indianapolis Department of Metropolitan Development's policy director for homelessness, said the CARES Act-funded program is funneling more than $7 million in rental assistance through a central partner—Merchants—instead of a gaggle of small not-for-profits.
"We made them the sole fiscal agent for all the money and had them contract out with four service providers. They started a housing-acquisition team to find landlords that would accept the rental assistance money," Stockment said. "It's an emerging concept around the country."
Already, he said, the program has housed more than 238 individuals and is scheduled to house another 30 within a week.
"We're really used to operating in a scarcity mode, where there's never enough resources to do what we want to do," Stockment said. "Now, we've moved from scarcity to abundance. There's really a generational opportunity to move forward, and we need nonprofits like Merchants to step up to the plate and do what they're doing."
Though a change in leadership might have the potential to upset the smooth-sailing ship, Stockment said he's comfortable with Baird's proven reputation.
"He's a real innovator in developing affordable housing while staying within regulations," Stockment said. "He knows how to use federal money in a very positive and innovative way, and he's gotten outstanding results."
Ample resources and confidence in one's partner doesn't mean Merchants Affordable Housing Corp. can just put HomeNow Indy on cruise control, though. Stockment said the not-for-profit's acquisition team is actually struggling to find sufficient partners.
"We could lease faster if we had more landlords on board. I don't have any numbers, but the feel we're getting from the housing-acquisition team is that we are having a supply problem," Stockment said. "I think a lot of landlords just don't have the vacancies right now."
Looking ahead
The national rental assistance program—and the organization's work on it in central Indiana—could serve as a springboard to launch Merchants Affordable Housing Corp. into national prominence. The group is looking to consult on and execute similar programs across the United States.
"We have unprecedented levels of funding in the community, as well as a lot of attention around the clients we're trying to serve," Stocking said. "We really want to take advantage of this opportunity, so we're collaborating with other communities that have received similar funding."
Merchants' proposed development in South Carolina could christen the not-for-profit's expansion outside the state. Baird said it came about because of the organization's reputation, but his team will still have to work to get the job done.
"We're at a point where we built up our cash, our assets, our balance sheet, and we're in a position financially to make a difference," Baird said. "But we have to compete. If it's grants from foundations or government grants, we have to compete just like everybody else does."
Just what that expansion plan might look like, in terms of locations and number of units, has yet to be decided. Those next benchmarks will have to be set in conjunction with the board, either by updating the organization's current strategy or adopting a new one.
Baird said, the Merchants Affordable Housing team has a strong track record for growth that he plans to build upon.
"We're selective about where we want to work and what we want to do. We're not out there ready to just jump into anything," he said. "But I think more opportunities are going to come our way, and we're going to continue looking for other opportunities in other states."•
Please enable JavaScript to view this content.