Not all of Indiana's largest public companies had banner years in 2010, but many did. Below are examples of how some of them fared.
Retail
Revenue at electronics and appliances retailer HHGregg Inc. soared to $2 billion in 2010, a 34-percent jump, as the chain raced to add to its store count.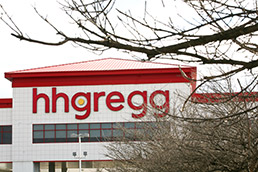 HHGregg reaped more sales by adding a string of new stores. (IBJ file photo)
HHGregg snapped up new stores at bargain-basement rates in a bid to capitalize on the bankruptcy liquidation of former competitor Circuit City. Still, the company's shares fell in 2010 as investors and analysts worried about the chain's two years of same-store sales drops, limited exposure to the hot tablet-computer and smart-phone categories, flat-lining sales of high-end televisions, and formidable competition from online players like Amazon.com.
HHGregg, which was founded in 1955, added 42 stores in its most recent fiscal year ended March 31 and plans to add as many as 45 more in the current fiscal year, including its first locations in Pittsburgh, Miami and Chicago.
Finish Line Inc. nearly doubled its profit in 2010, hauling in $68.8 million on revenue of $1.2 billion. The athletic apparel and shoe retailer in 2009 earned $35.7 million on sales of $1.2 billion. The chain, which operates 660 stores in 47 states, had more than $300 million in cash and zero debt on its balance sheet. Finish Line executives were looking for ways to deploy the cash, by returning it to shareholders, developing a new concept internally, or acquiring another retail concept.
Insurance
WellPoint Inc. profit and revenue fell on paper in 2010, but the company improved its outlook but turning around declines in its customer rolls. The Indianapolis-based health insurer earned $2.9 billion in profit on revenue of $59 billion, compared with profit of $4.5 billion and revenue of $65 billion the previous year.
WellPoint's 2009 results were boosted by its sale of its NextRx pharmacy subsidiary, for $4.7 billion, to St. Louis-based Express Scripts Inc. Excluding that one-time gain, WellPoint's profit would have slipped 1.5 percent last year from its 2009 level.
Enrollment in WellPoint's Blue Cross and Blue Shield health plans stabilized and even started growing at year's end as the national employment picture improved. Also, many Americans deferred medical treatment during the recession, meaning WellPoint spent less on medical bills and kept more in profit.
A better investment environment made 2010 look far brighter for CNO Financial Group Inc. The long-troubled life and health insurer, formerly known as Conseco Inc., more than tripled its profit to $284.6 million last year, compared with $85.7 million the year before. Realized investment gains rose to $180 million from $135 million. And investment losses, at least on paper, shrank to $147 million from a whopping $385 million the year before.
CNO also trimmed losses on older policies it no longer sells, which had been a significant drag on the company. Also, CNO has tried to shift to lower-revenue but higher-profit sales at its Carmel-based Washington National unit. And CNO's Chicago-based Bankers Life unit enjoyed success selling annuity plans to middle-income customers. Overall, CNO revenue dropped 6 percent, to $4.1 billion.
Health care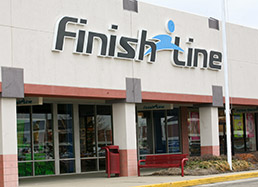 Finish Line Inc. profit doubled in 2010 as the company built a hoard of cash exceeding $300 million.(IBJ file photo)
Eli Lilly and Co. last year continued to both rake in profits and struggle to bring new medicines to market to replace its aging blockbusters. The Indianapolis-based drugmaker boosted revenue 6 percent, to $23 billion, and saw profit top $5 billion, a 17-percent surge. Lilly's antipsychotic Zyprexa topped $5 billion in revenue last year, but it will lose its U.S. and European patents in October—meaning Lilly will give up that lucrative revenue stream to cheaper generic copies.
And Zyprexa is hardly Lilly's only problem. Drugs losing patents by 2014 could subtract $10 billion from Lilly's top line. Lilly hoped to launch a new diabetes drug, Bydureon, in 2010. But U.S. regulators twice asked for further testing of the drug, which delayed its launch until 2012. Lilly has no other drug close to launching that is perceived as having blockbuster potential.
Transportation
Republic Airways Holdings' 62-percent rise in 2010 revenue, to $2.7 billion, mostly reflected the first full-year contribution from two airlines it bought in late 2009: Frontier Airlines, for $109 million, and Midwest Airlines, for $31 million.
The deals thrust Indianapolis-based Republic into the mainline airline business. It was founded in the 1970s as a regional carrier that flew on contract for the big airlines. Though profitable in all but two of its 35 years, Republic CEO Bryan Bedford said growth was limited in regional flying. But the cost of integrating Frontier and Midwest took a toll, with Republic posting a loss of $13.8 million last year.
 
Education
The party ended in summer of 2010 for ITT Educational Services Inc. The Carmel-based operator of for-profit colleges generated enormous profits the past three years—including 2010—as the recession sent displaced workers back to school to acquire new skills.
But last year dealt ITT two major blows. The first was new rules floated by the U.S. Department of Education, which threaten to block ITT students from getting federal student loans if not enough of ITT's former students are paying off their loans four years after leaving school. The second blow was the recovering economy, which sent ITT's new-student enrollment declining—for the first time in years—in the second half of the year.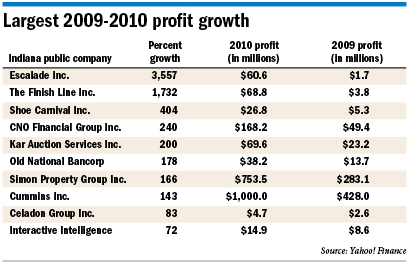 In all, ITT posted 2010 profit of $374.2 million, up nearly 25 percent from the year before. Its revenue surged 21 percent, to $1.6 billion.
Manufacturing
Cummins Inc. offset declining sales of its truck engines in the United States with phenomenal growth in emerging markets to produce record profit in 2010. The Columbus-based company grew overall sales 22 percent, to $13.2 billion. Profit more than doubled, to $1 billion from $428 million. Galloping economic recoveries in Brazil, China and India boosted demand for Cummins engines, driving up sales outside the United States 51 percent, to nearly $8.5 billion.
In the United States, Cummins experienced a sales dip of 61 percent in 2010 because customers raced to buy engines in 2009 ahead of new emissions standards. The company expects the economic recovery to get U.S. sales growing again in 2011.
Real estate
Simon Property Group Inc. saw revenue rise about 5 percent, to $4 billion, in 2010, as consumers opened their wallets again in a boost to the retailers that occupy the company's malls.
The nation's largest mall owner earned more than $610 million in 2010, more than double its 2009 haul of $283 million. Sales per square foot rose to $494 from $452, and occupancies inched up to 94.2 percent from 93.4 percent.
Investors bid up Simon's shares to successive 52-week highs, but company executives cautioned that the environment was still challenged and dependent on consumers who felt squeezed by higher gas prices.
Distribution
Brightpoint Inc. put 98.8 million wireless devices through its logistics services and distribution centers around the world in 2010.
That volume was 19 percent higher than the previous year's, and it helped drive revenue up 13 percent, to $3.6 billion.
The Plainfield-based company added relationships with manufacturers in Europe, the Middle East and Africa, and the Asia-Pacific region. Another revenue driver was increased demand for pre-paid and fixed-fee subscriptions in the Americas.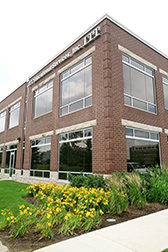 ITT Educational Services was hurt by government rules and declining enrollment. (IBJ file photo)
With the higher cost of smart phones, Brightpoint expects refurbishing to become a big business. Brightpoint acquired Touchstone Wireless Repair and Logistics for $75.7 million and closed the deal on Dec. 23.
Utilities
Turning a profit for a utility in regulatory-friendly Indiana is almost a given. Evansville-based Vectren Corp. was no different last year, but its profit nevertheless was all but flat: $133.7 million versus $133.1 million in 2009. Revenue rose a wee 2 percent, to $2.1 billion.
Vectren's electric and gas utilities weren't to blame for the tepid performance. In fact, profit in its electric and gas utility segment rose 16 percent, to $124 million. The drag came from Vectren's non-utility segment, where profit fell 62 percent, to $9.8 million.
Much of the blame was attributed to the gas marketing unit Proliance Energy, co-owned by Vectren and Indianapolis-based Citizens Energy Group.
Proliance buys gas, transports and stores it. Its customers are large-volume gas users such as other utilities looking to cut their gas costs. But gas prices in recent years have stabilized in part due to new supplies of gas entering the market from shale formations. Also, industrial demand for gas has fallen.•
—Kathleen McLaughlin, Chris O'Malley, Cory Schouten and J.K. Wall contributed to this article.
Please enable JavaScript to view this content.